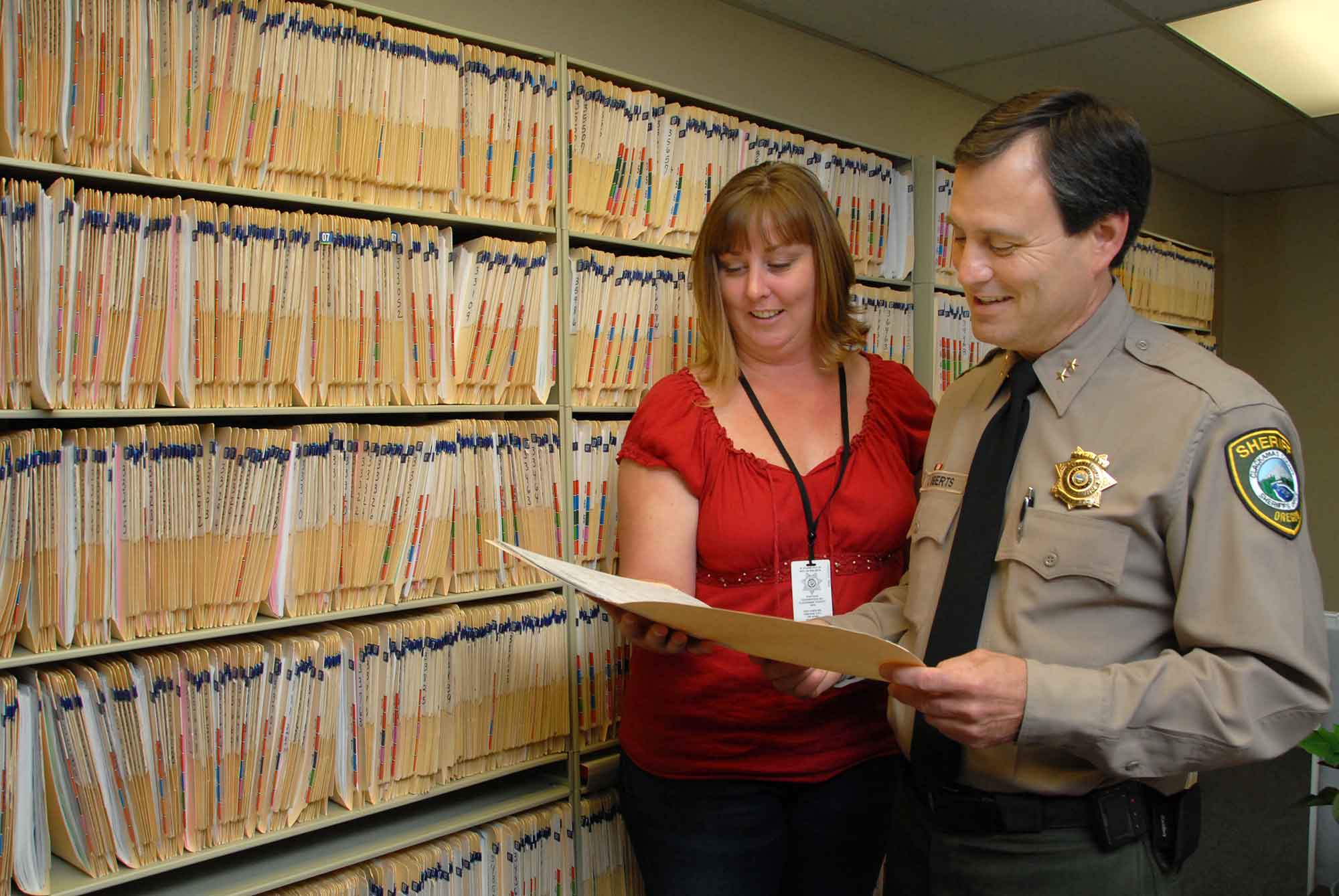 The Sheriff's Support Services Division is committed to customer service -- and in this case, the customers are both members of the public and Sheriff's Office employees.
Support Services encompasses the following units, facilities and staff:
Administrative Services Section oversees training, records, data processing, background investigations, and the Public Safety Training Center (PSTC). Administrative Services is also responsible for personnel management -- including the recruitment, testing, background investigation and selection of all new Sheriff's Office employees, Reserve Deputies and volunteers.
Our Background Investigation Unit conducts personal-history investigations (per statutory authority) on potential hires.
Our Crime Analysts are specialized, non-sworn personnel responsible for complex statistical research and analysis. They compile, maintain, analyze and integrate crime and statistical data -- preparing information for citizens, administration, detectives, patrol deputies and outside agencies.
Two of our Support Services staffers handle the application process and background checks required before the Sheriff can issue Concealed Handgun Licenses (CHLs) to eligible Clackamas County citizens. To learn more about this service, visit our Concealed Handguns Licenses page.
Our Personnel Management Unit recruits internal and external personnel for Sheriff's Office promotions and vacancies. This unit also oversees testing, selecting and outreach efforts for internal and external recruitments. And it assists the Department of Employee Services (DES) -- helping to create, review, and re-classify position descriptions.
Our Records Unit processes all incident reports taken by the Patrol and Detectives divisions. The unit also processes and maintains warrants and protective orders for Clackamas County and various city police departments; assists the Sheriff's Crime Analysis and Case Management units; processes paperwork for Clackamas County's Alarm Ordinance (parking and towing); and transcribes tapes for the Detectives Unit.
Our Training Unit provides the Sheriff's Office with in-service and ongoing education; oversees the Field Training and Evaluation Program for new hires; and monitors several incentive programs, including Community Service and Education. The Unit also keeps an eye on the Sheriff's college-education and -certification program.
Support Services also oversees the state-of-the-art Public Safety Training Center and the Skills Group -- which includes the Defensive Tactics Unit, the Emergency Vehicle Operations (EVO) Unit and the Firearms Training Unit.
The Division oversees the Sheriff's Attrition and Succession Plans.