Many of us are still without power!
Let's all do what we can to get through this — together.
Please check on your neighbors who may still be without power or heat.
Let us know if you or your neighbors need help:
FEMA Assistance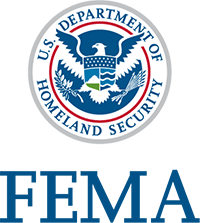 Clackamas County continues to work hard to provide emergency support and resources to our residents and community partners as power continues to be restored. We appreciate the assistance from the National Guard during this difficult time.
Although Clackamas County has sustained widespread power outages with concentrations of Ice Storm damage, it is unknown at this time if Oregon will meet the necessary state-wide damage levels to qualify for FEMA disaster assistance, like we received following the 2020 wildfires. The state of Oregon continues to collect data.
The County is currently collecting ice storm damage costs and impacts to publically-owned infrastructure for an Initial Damage Assessment report to the State, but it may take some time before we know if these costs will qualify for partial reimbursement assistance for emergency government work, like debris removal.
We do not expect any FEMA Individual Assistance at this time. Which means private homeowners would not be eligible for assistance.
Debris Removal After the Storm
Trees, limbs and branches all came down after the recent storm. What are you supposed to do with them?
Residents of Unincorporated Areas
People living in unincorporated areas of Clackamas County can use ice storm cleanup vouchers at participating businesses for up to $30. Apply by March 19.
Residents of Cities in Clackamas County
Cities in Clackamas County have put out information regarding this debris removal. Some have opened sites where you can drop off this material. Meanwhile, others are allowing residents to put trees, limbs and branches near the street and the city will arrange for pick-up. Please refer to the list below to see what steps you should take when removing debris.
Canby
Canby residents must call ahead to get authorization for drop-off. Call Public Works at 503-266-0798 to schedule.
Yard Debris Disposal
Other agencies and businesses are accepting yard debris. Visit their website for details and costs.
For more information on how to dispose of yard waste properly and prep your transfer station load, see Metro's tips for cleaning up after storms and fires or call 503-234-3000.
Volunteering
Samaritan's Purse is available to help Clackamas County residents in need with clean-up on their properties.
Reporting a Tree Emergency
A tree emergency occurs when any of the following events happen on publicly-owned property or county right-of-way:
a tree has fallen over
a large branch has fallen from a tree and is blocking a street, sidewalk or public park
a tree located in a park or county right-of-way is splitting
a large branch is hanging from a tree over a sidewalk, street or other public property
any other immediate hazard situation related to a tree on public property or county right-of-way
Life-threatening situations
Trees or debris on a county roadway
Trees or debris in a county park
Trees or debris in a North Clackamas Parks & Recreation District park
86076
If it is a life-threatening situation, call 9-1-1 for assistance.
If the actively failing condition and location of a tree presents a clear and present danger to structures or the public, you are encouraged to contact an arborist.
We recommend that you take photographs of the hazard, which may provide helpful insurance and other documentation.
If utilities have been damaged, contact your utility provider immediately.
86076
If it's a life-threating situation, contact 9-1-1. Otherwise, please work with your neighbor to resolve the issue. 
If the neighboring property is public land, contact the jurisdiction that owns the land.
86076
Resources
Clackamas County Call Center
Monday to Friday, 8 a.m. to 5 p.m.
Downed Power Lines
If you see a downed power line, please contact your local utility.
If you believe there is an urgent safety need, you can call 9-1-1.
If the downed power line is preventing residents from getting access to urgent needs like food or power to medical equipment, call the ADRC at 503-650-5622.
Warming Centers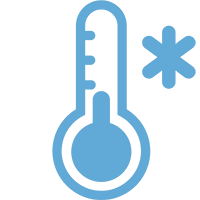 We contract with warming centers to open their doors on nights when the National Weather Service predicts temperatures or other conditions make sleeping outdoors especially dangerous. Check current openings.
Food
Food facts when power is out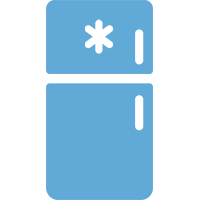 Keep meat, poultry, fish and eggs refrigerated at or below 40°F and keep frozen food at or below 0°F.
Use a food thermometer to check the temperature of your refrigerated food right before you cook or eat it. Throw away any food that has a temperature higher than 40°F.
A full freezer will hold its temperature for about 48 hours if the door remains closed; a half-full freezer will hold its temperature for about 24 hours if the door remains closed.
Never taste food to determine its safety.
The Oregon Health Authority has many more food safety tips.
Food resources
These local food pantries or pick-up sites may be a resource near you.
Did you lose food purchased with SNAP during a power outage?
The Oregon Department of Human Services (ODHS) is able to replace food purchased with Supplemental Nutrition Assistance Program (SNAP) benefits if there was a loss of food due to the recent power outages. Learn more.
Carbon Monoxide Poisoning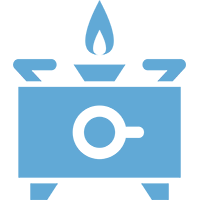 You can prevent carbon monoxide exposure
Do have your heating system, water heater and any other gas, oil or coal burning appliances serviced by a qualified technician every year.
Do install a battery-operated or battery back-up CO detector in your home. Check or replace the battery when you change the time on your clocks each spring and fall. If the detector sounds leave your home immediately and call 911.
Do seek prompt medical help if you suspect CO poisoning and are feeling dizzy, light-headed or nauseated.
Don't use a generator, charcoal grill, camp stove, or other gasoline or charcoal-burning device inside your home, basement or garage or near a window.
Don't run a car or truck inside a garage attached to your house, even if you leave the door open.
Don't burn anything in a stove or fireplace that isn't vented.
Don't heat your house with a gas oven.
Don't use a generator, pressure washer or any gasoline-powered engine less than 20 feet from any window, door, or vent. Use an extension cord that is more than 20 feet long to keep the generator at a safe distance.
Learn more about carbon monoxide exposure.
County Services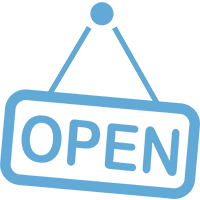 We're here to serve you.
Due to COVID-19, much of our staff is working remotely. Visit our Service Hours page to find out how a department is available to serve you.
Due to extended power outages, online services may be intermittent.