There is a program in place to assist you with the removal of household hazardous waste at no cost to you. While the initial deadline was October 16, the state is accepting applications after that date. Although a new deadline has not been published, we recommend submitting forms by October 23. Fill out the Right-of-Entry Permit Form as soon as possible to grant state contractors access to your property.
The following link will take you to a webpage managed by a consultant that is managing household hazardous waste removal for the state of Oregon.
Right of Entry and Cleanup Information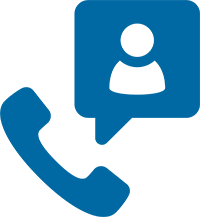 EPA Household Hazardous Waste Hotline
541-225-5549
The EPA has launched a hotline for wildfire-affected property owners with questions about Step I household hazardous waste removal. The hotline will offer service in both English and Spanish.
Properly disposing of your ash and debris will help to ensure your property is safe for you and your family as well as protect your investment. State and federal agencies are helping county and local emergency management agencies to assess hazards and remove ash, debris and hazardous substances from wildfire areas.
The Oregon Department of Environmental Quality (DEQ) recommends that you not disturb ash or debris on your property until after it has been assessed by hazardous materials response professionals. There may be hazards such as asbestos fibers, toxic chemicals and electrical or structural hazards on your property.
⚠ USE CAUTION AROUND ASH AND DEBRIS
Wildfire ash is like the ash that collects in your fireplace, but it may contain traces of cancer-causing chemicals. Visible pieces of ash are big enough to be kept out of the lungs by the body's natural defenses in the nose and throat. But small particles stirred up by cleaning can irritate the skin, nose, and throat, and might trigger an attack for people who have asthma.
Phases of Cleaning up Properties
Ash and debris from the wildfires should be considered hazardous to your health, and should only be cleaned by professionals with appropriate training and protective equipment.
The first phase is to remove household hazardous waste (HHW). This includes propane tanks, pesticides, batteries, herbicides, solvents, paints and large pieces of asbestos. Clackamas County is working with the state and federal agencies to clean these materials free of charge to property owners with permission.
Once HHW is cleared, ash and other debris, including structural debris (e.g. chimneys), vehicles, damaged trees, and contaminated soil can be removed. This may take several different contractors to safely remove and dispose of these materials. The County is working with state and federal agencies to identify potential assistance for this phase of cleanup.
Before Disturbing Any Significant Debris
Contact your insurance company about your loss and inquire about the best way to contract with a professional asbestos removal company.
Presuming that debris from wildfires contains asbestos, a highly dangerous material, review Oregon DEQ's asbestos guidelines. All ash and debris is considered hazardous and contaminated and should be handled as such.
Currently, Hillsboro Landfill is able to accept this material with some conditions. Go to their website for details and have your contractor check with them to help you decide best next steps.

Cleaning Up Your House and Yard
Be aware of all electrical hazards — including those from downed power lines or other electrical sources — as well as hazards from unstable walking surfaces and sharp objects buried in the ash.
Wear sturdy footwear, eye goggles, a properly fitted N95 or KN95 respirator and heavy-duty work gloves. If possible, wear disposable coveralls and dispose of them after use. If you don't wear disposable coveralls, make sure to have a clean set of clothes to change into after working or rummaging in debris and ashes.
Do not let children near debris or in an area where they might breathe airborne particles left from the fire.
Septic tanks that have been exposed to fire could collapse without warning posing a serious risk to health and safety. Septic systems can be severely damaged by operating vehicles or equipment over them. For safety and to avoid costly system damage, you should locate and rope off the area where your septic system is located before debris removal begins. This includes marking off both the tank and drainfield to prevent unnecessary impacts to the area. If you are unsure where the septic system is on your property, contact the Clackamas County Onsite Wastewater program at soilsconcern@clackamas.us or 503-742-4740 for assistance finding available records of the system installation."
Cleaning Up Ash
Ash must be adequately wetted to control dust that can become airborne.
When cleaning with water, ensure water containing ash is not washed into the stormwater system or into surface waters. Water containing ash can cause water quality issues.
Use a damp cloth to wipe ash from household surfaces, outdoor furniture, and children's toys.
Wash the family pets.
Wash fruits and vegetables from your garden or fruit trees before eating them.
Take your vehicles to a car wash.
Gently sweep, then wet mop, hard outdoor surfaces like patios or decks. Avoid vacuums that don't have a HEPA filter, so you don't put ash back into the air.
Avoid getting ash into the air as much as possible. Do not use leaf blowers or do other things that will put ash back up into the air.