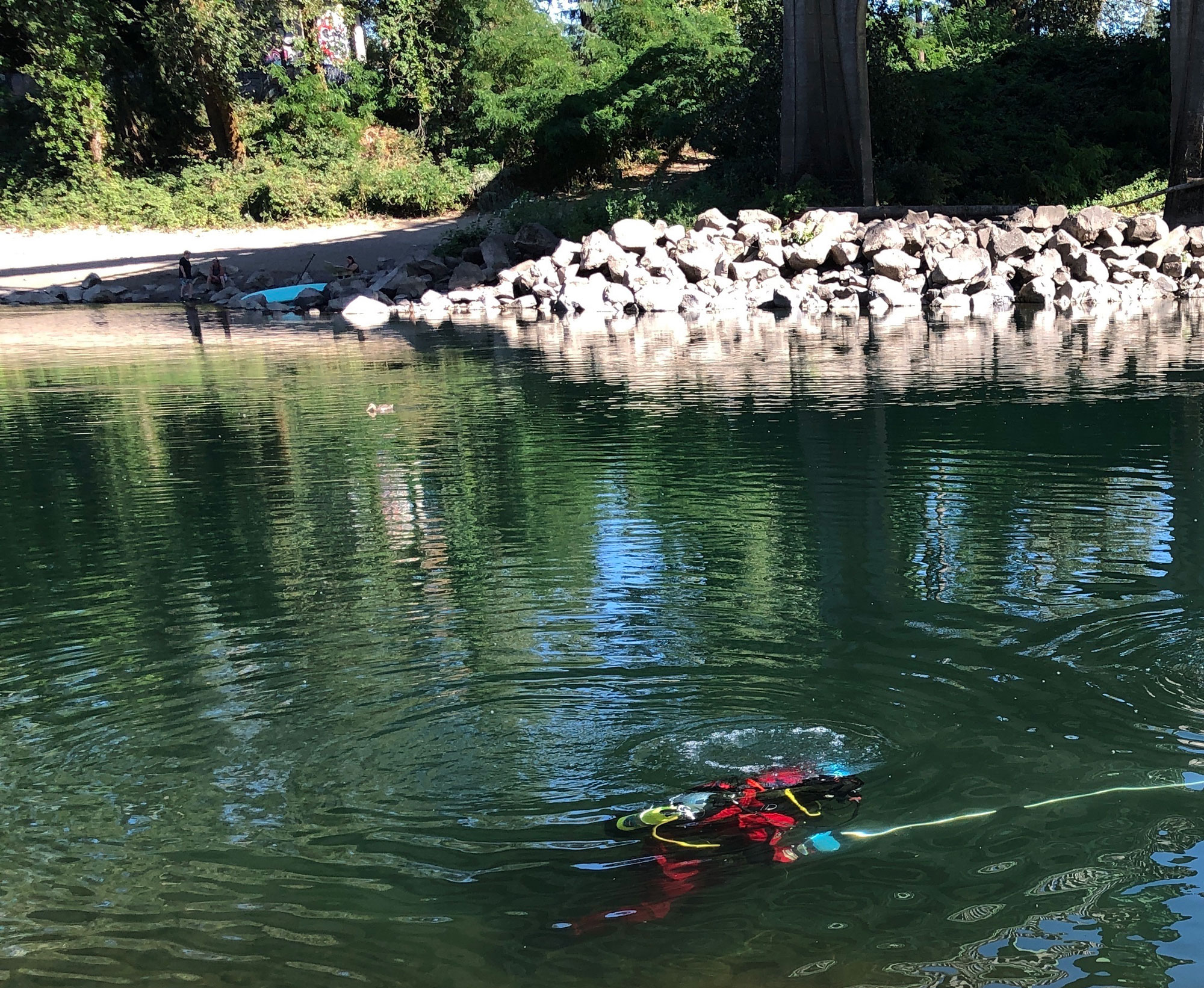 UPDATE (Monday, July 26, 2021) -- REMAINS IDENTIFIED
Please reference Gladstone PD Case # 21-003439
The body recovered from the Clackamas River on July 23 has been identified as that of Christopher Kevin Copp, 43. Family notifications are complete. 
Mr. Copp was last seen walking away from his home on Monday, Feb. 15, 2021. 
Gladstone Police has been investigating Mr. Copp's disappearance; media should refer any questions to Gladstone PD, referencing Gladstone PD Case # 21-003439.
_____
EARLIER (Monday, July 26, 2021, 10:53 a.m.) -- Sheriff's Office helps recover body from Clackamas River; ID of remains unknown
Please reference CCSO Case # 21-015585
At around 3:30 p.m. on Friday, July 23, 2021, a person snorkeling in the Clackamas River reported seeing a body near Clackamette Park in Oregon City. 
The Clackamas County Sheriff's Office Dive Team responded to the scene -- along with personnel from Oregon City Police, Gladstone Police, Clackamas Fire District #1, and Tualatin Valley Fire and Rescue. 
A body was found submerged in 12 feet of water, downstream from the 99E/McLoughlin Bridge. 
Divers retrieved the body from the river and found its state of decomposition was extreme; identity and cause of death could not be immediately determined. 
A Clackamas County Medical Examiner responded to the scene and examined the remains. An autopsy will be performed at the Oregon State Police Crime Lab to determine cause of death. At this writing, the identity of the deceased and the amount of time it had been in the river are unknown.
TIPS SOUGHT: Anyone with information on this recovered body is urged to contact the Sheriff's Office Tip Line — by phone at 503-723-4949 or by using the online email form at https://www.clackamas.us/sheriff/tip . Please reference CCSO Case # 21-015585.
[END]
Deputy John Wildhaber
Clackamas County Sheriff's Office
Public Information Unit