Main Content
Jail and Parole & Probation
Public Safety Training Center (PSTC)
Get Involved
There are a lot of ways that you can participate in making your community safer by getting involved with the Sheriff's Office.
Policies, Stats & Records
Read our 2021 Year in Review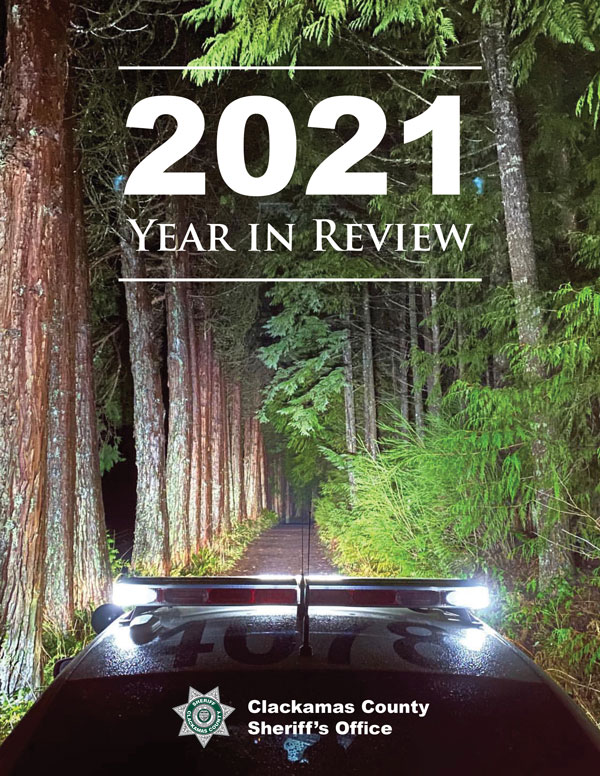 "I hope you will enjoy the Clackamas County Sheriff's Office's first Year in Review, which showcases the complexity and variety of public safety services the Sheriff's Office provides around the clock."
— Sheriff Angela Brandenburg

Contract Cities
Three Clackamas County cities contract with us to provide municipal police services.
Kids & Safety
We are committed to our young people and believe that by empowering kids, teaching them about safety and providing resources to learn and grown in a safe community, we can make a difference for everyone in Clackamas County.