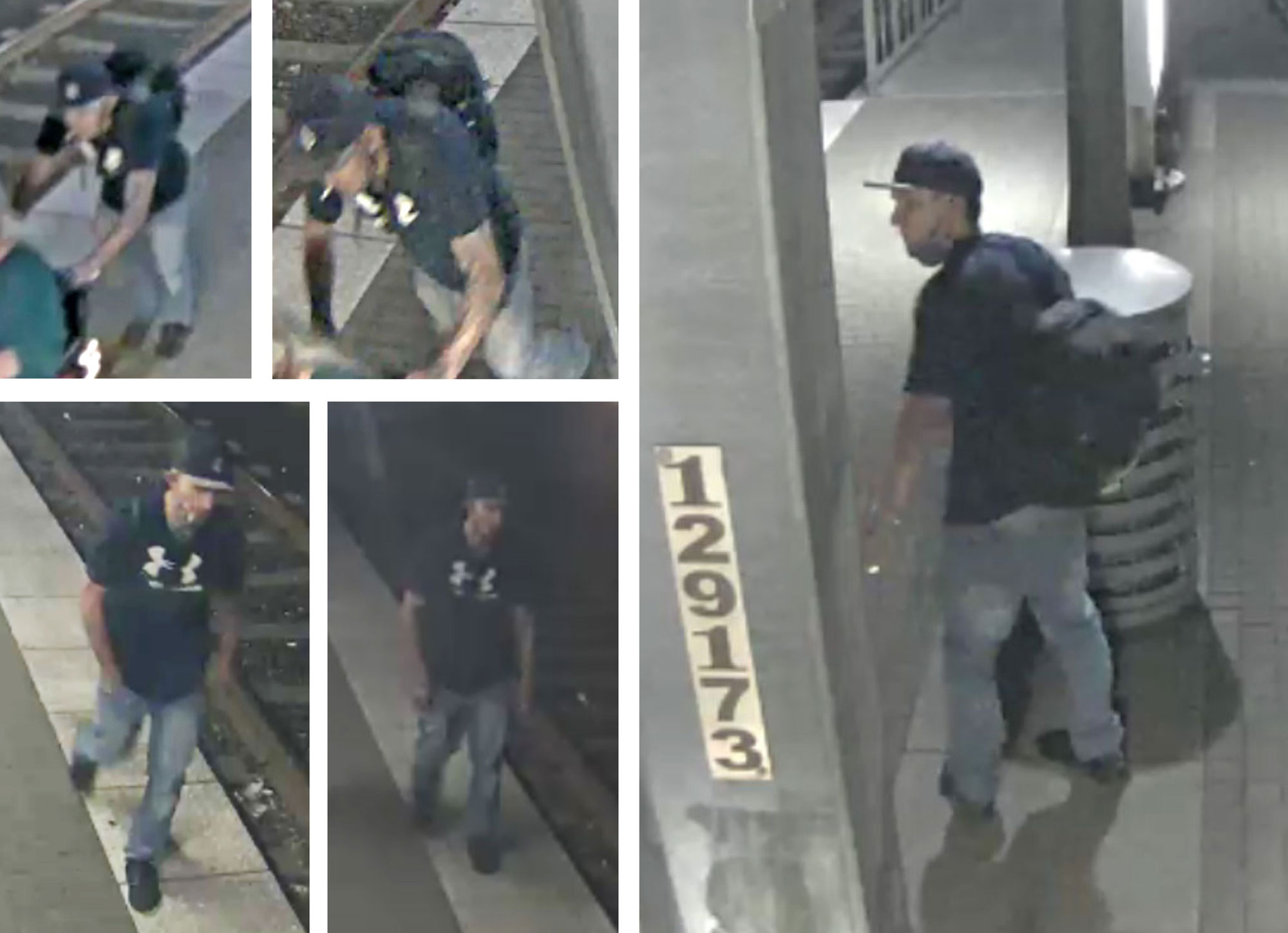 Please reference CCSO Case # 21-018835
SURVEILLANCE VIDEO OF SUSPECT COMMITTING THEFT (.mp4):
https://www.dropbox.com/s/5q9fi1kfyhoagh6/21-018835-MAXPlatformPurseTheft.mp4?dl=0
The Clackamas County Sheriff's Office is asking for the public's help to identify a fake "Good Samaritan" who stole a woman's purse while "assisting" her with her mobility scooter. 
Just before 10 p.m. on Wednesday, Sept. 1, 2021, a Sheriff's Office deputy responded to a reported theft at the Fuller MAX Station at 8710 SE Con Battin Rd. in Happy Valley.
The victim told the deputy that she arrived at the MAX station around 9:15 p.m. Her three-wheeled mobility scooter had a low battery, and an unknown man (the suspect) had offered to push her to the station.
The man pushed the victim in her mobility scooter onto the Fuller Road MAX platform. However, as the suspect pretended to do this good deed, he also lifted her purse off the back of the scooter and placed it in a trash can. After leaving the victim and her scooter on the northern end of the platform, the suspect returned to the trash can, grabbed the stolen purse, and fled the scene.
The suspect is described as follows:
White male, age 25-35, medium build, with "dusty" brown hair
Wearing blue t-shirt with Under Armour logo in the middle, a flat-bill ballcap with a small logo in the middle, blue jeans, and black tennis shoes
Carrying a black backpack with Nike logo in the middle
TriMet surveillance video of the suspect committing the theft is here:
https://www.dropbox.com/s/5q9fi1kfyhoagh6/21-018835-MAXPlatformPurseTheft.mp4?dl=0
Still photos of the suspect are also attached.
TIPS SOUGHT: Anyone with information on the suspect is urged to contact the Sheriff's Office Tip Line -- by phone at 503-723-4949 or by using the online email form at https://www.clackamas.us/sheriff/tip . Please reference CCSO Case # 21-018835.
[END]
Deputy John Wildhaber
Clackamas County Sheriff's Office
Public Information Unit