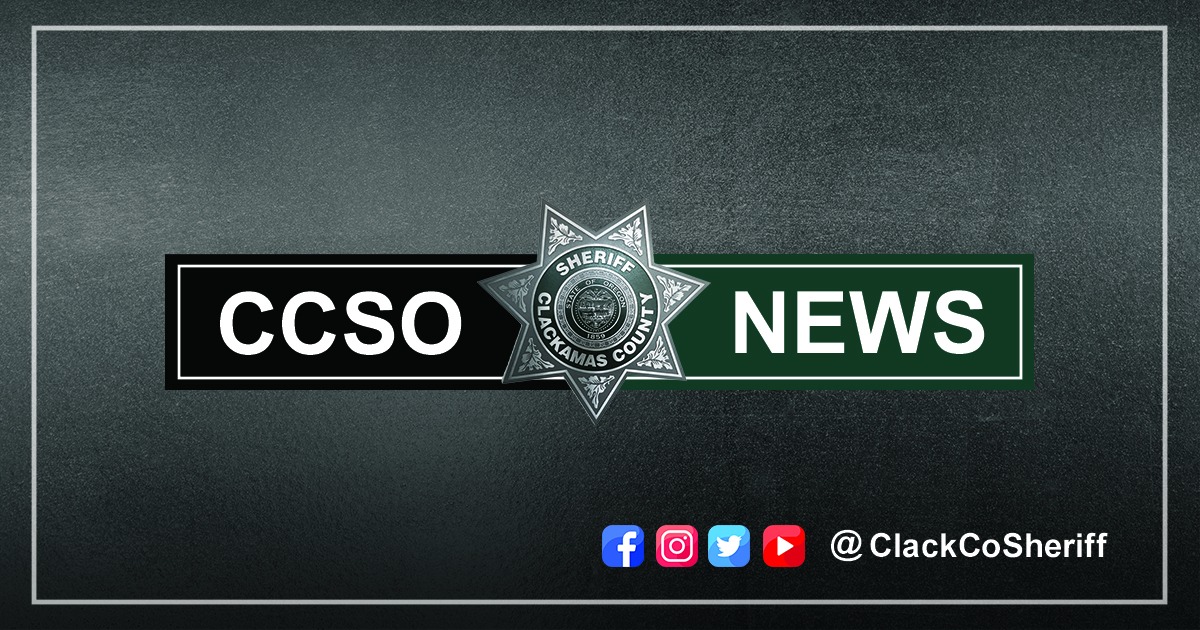 Please reference CCSO Case # 21-027846
Just after 8:00am on December 22, 2021, deputies assigned to the city of Happy Valley were dispatched to a reported single vehicle traffic crash near the intersection of SE Mountain Gate Rd. and SE Becket St. in Happy Valley. Callers told 911 dispatchers that a white SUV had crashed into a tree and that two male passengers from the vehicle had fled the scene of the crash on foot.
Deputies arrived at the scene of the crash and contacted an adult female, who was later determined to be the driver of the crashed SUV. As other deputies arrived at the scene, they began to canvas the area to locate the two males who had fled the scene, to ensure they did not need medical attention. A short time later, a deputy located two males matching the description of the men who had fled the scene of the crash. Both men denied being involved with the crash, but the deputy noticed that one of the men appeared to be injured and was bleeding from the head. 
Deputies immediately requested medical personnel respond to the location of the injured male Deputies were able to identify him as Brandon Jacob Gooding, 36, of Portland. Deputies learned that Gooding had a felony warrant for his arrest for Attempted Murder II, relating to a Portland Police Bureau investigation. Additionally, deputies located a firearm in Gooding's possession.
Gooding was transported to an area hospital for his injuries sustained during the crash. Detectives with the Portland Police Bureau later took custody of Gooding.
Three Clackamas County cities -- Happy Valley, Estacada and Wilsonville -- contract with the Clackamas County Sheriff's Office to provide municipal police services.
[END]
Deputy Hayden Sanders
Clackamas County Sheriff's Office
Public Information Unit