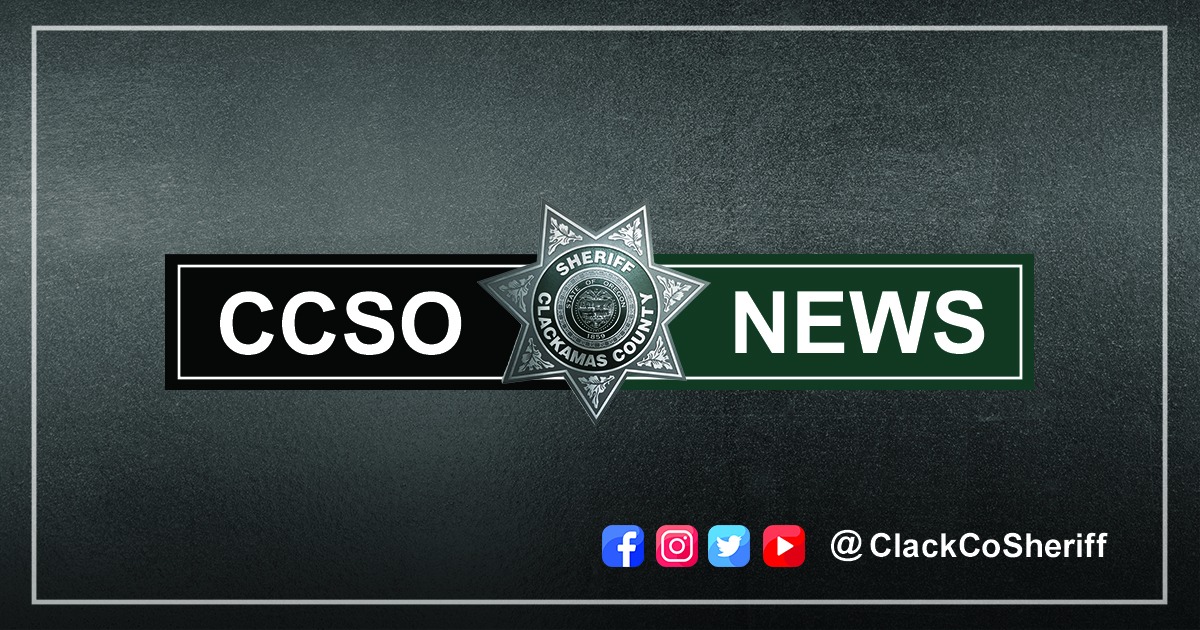 Please reference CCSO Case # 22-010090
UPDATE (Friday, May 6, 2022) – Suspect released from hospital and lodged at Clackamas County Jail
The suspect can now be identified as Cesar Farfan-Martinez, 27, no fixed address, was released from the hospital and transported to Clackamas County Jail. He is being held without bail on a charge of Murder in the Second Degree.
Complete booking info here: https://web3.clackamas.us/roster/#inmates
With family notifications complete, the Sheriff's Office can now identify the deceased victim as John Barnett, 60, of Vancouver, Washington.
Mr. Barnett's family deeply appreciates all the hard work and heroic efforts of the people, coworkers, medical professionals, and everyone who endeavored to save John.
The family is asking for privacy at this time, and decline all media interview requests.
[END UPDATE]
_____
EARLIER 

(Wednesday, May 4, 2022) -- 

Sheriff's Office investigating homicide
Just after 11 a.m. this morning (Wednesday, May 4, 2022), Sheriff's Office deputies responded to a report of a disturbance at a business on located in the 15000 block of SE For Mor Court, in unincorporated Clackamas County.
Responding deputies arrived and located an adult male victim. Deputies and Clackamas Fire paramedics attempted life-saving measures; unfortunately, the victim succumbed to his injuries and died.
The suspect was located a short distance away with serious injuries and transported to a local hospital by Life Flight.
Sheriff's Office detectives, Clackamas County Major Crimes Team, Crime Scene Investigators (CSI), Criminal Reconstruction and Forensic Technicians (CRAFT), the Clackamas County Medical Examiner's Office, and the Clackamas County District Attorney's Office responded and are assisting with the investigation.
The investigation is still in its early stages and the Sheriff's Office will release additional details as they are available.
ADDITIONAL TIPS SOUGHT
The Sheriff's Office is seeking additional information in this case. Anyone with information is urged to contact the Sheriff's Office Tip Line — by phone at 503-723-4949 or by using the online email form at https://www.clackamas.us/sheriff/tip . Please reference CCSO Case # 22-010090
[END]
Deputy John Wildhaber
Clackamas County Sheriff's Office
Public Information Unit