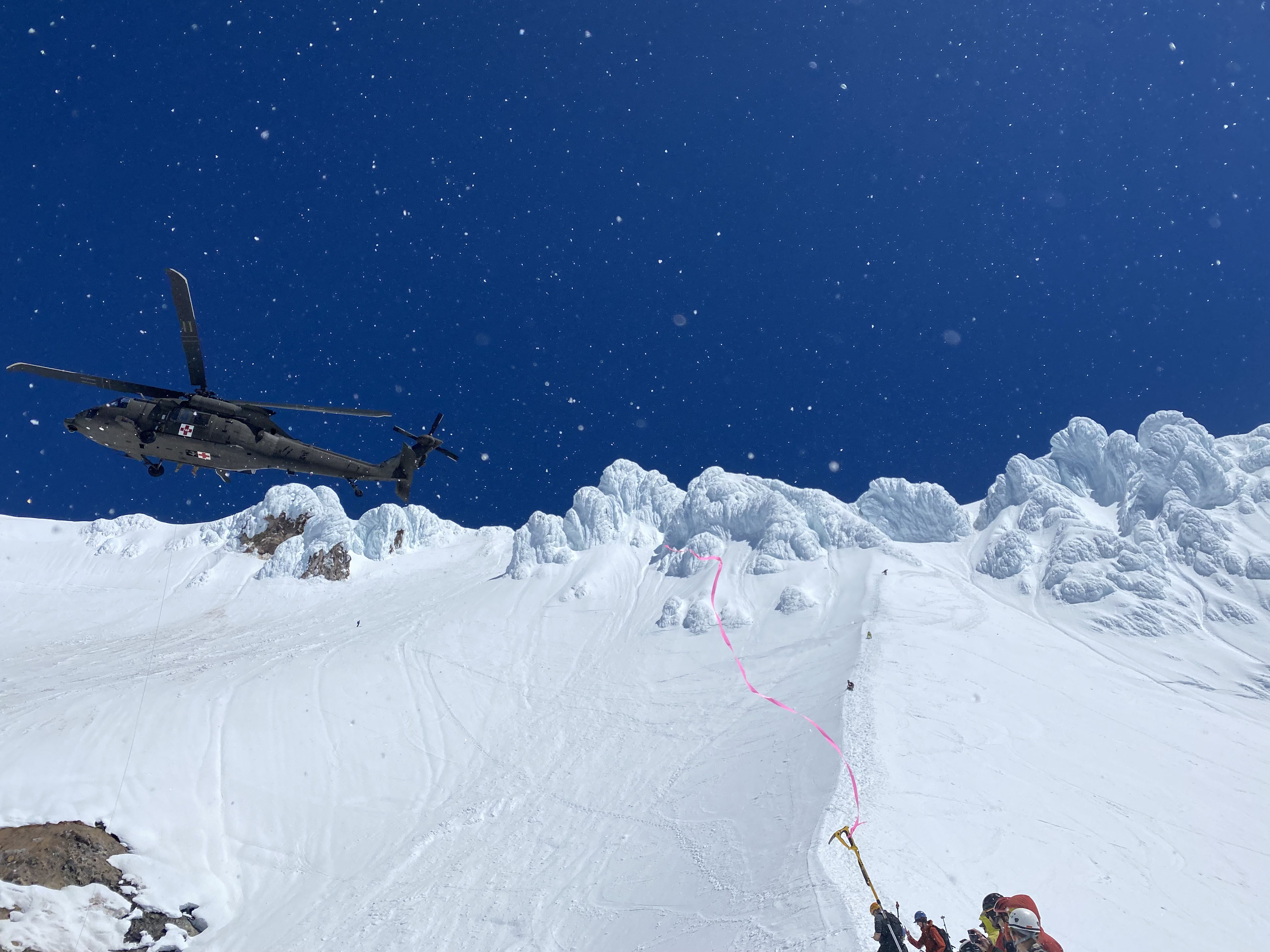 Clackamas County Sheriff's Office deputies led a multi-team search-and-rescue mission on Friday, June 24 after a climber fell several hundred feet near the Old Chute area of Mt. Hood. The climber was transported off the mountain with serious injuries to an area hospital.
Shortly before 6 a.m. on Friday, June 24, 2022, a 31-year-old woman from Portland was climbing Mt. Hood, when she fell several hundred feet and sustained serious injuries. Other climbers on the mountain were able to call 911 and relay critical information to dispatchers. Callers notified responding units that a medical doctor, who was also climbing the mountain at the time of the fall, was now with the patient and attempting to render medical aid.
Clackamas County Sheriff's Office Search & Rescue Coordinators activated a mission and deployed to Mt. Hood, setting up a command center at Timberline Lodge. Volunteer searchers also deployed to the mountain from teams including Portland Mountain Rescue (PMR)and the Hood River Crag Rats. Additionally, searchers with AMR's Reach and Treat Team responded and the Oregon Office of Emergency Management (OEM) was notified.
Shortly after 10 a.m. rescue crews were able to reach the injured climber and took over patient care. Just after 10:45 a.m. a helicopter from the Oregon Army National Guard arrived at the location of the injured climber. A short time later, the injured climber was hoisted into the helicopter and flown to a Portland-area hospital where she is receiving medical care.
[END]
Deputy Hayden Sanders
Clackamas County Sheriff's Office
Public Information Unit