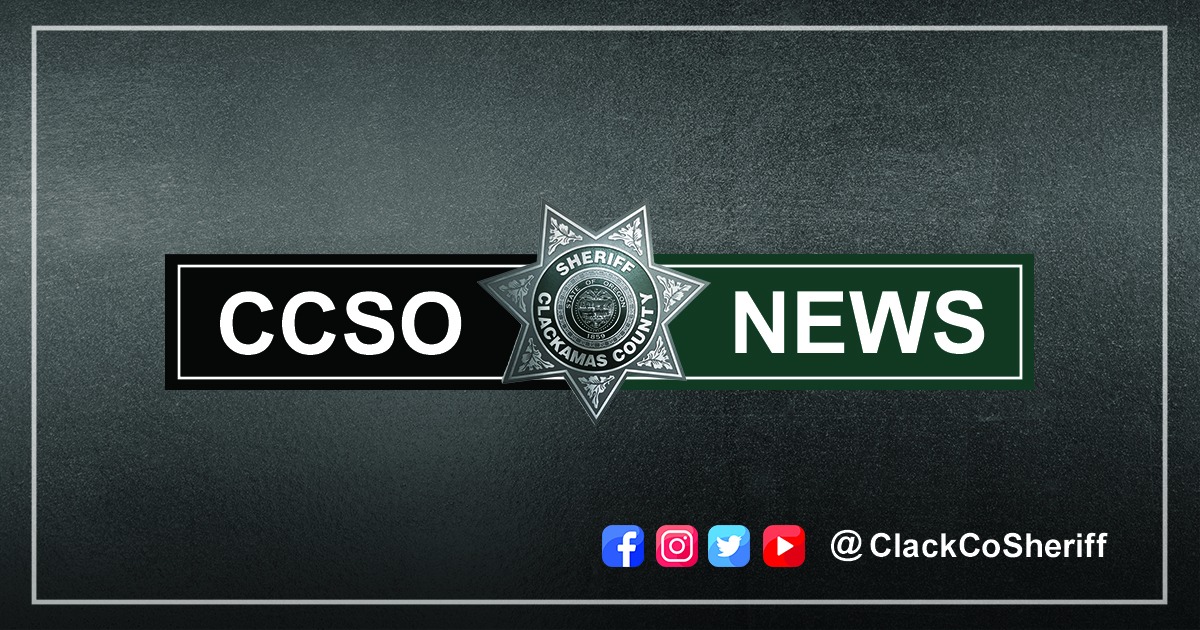 Please reference CCSO Case # 22-016312
Around 4 a.m. on Wednesday, July 20, 2022, Clackamas County Sheriff's Office deputies and Clackamas County Fire personnel responded to a report of a single-vehicle crash in the 41800 block of SE Wildcat Mountain Drive, unincorporated Clackamas County, near Sandy.
Deputies arrived to find a white truck with heavy damage.
The truck had two occupants, ages 15-17. Both occupants died at the scene.
Preliminary investigation reveals the truck left the roadway and crashed into a tree.  Speed is believed to be a factor.
The Clackamas County Medical Examiner's Office responded to the scene.
ADDITIONAL INFO SOUGHT
The Sheriff's Office is seeking additional information in this case. Anyone with information regarding the July, 20 crash is urged to contact the Sheriff's Office Tip Line -- by phone at 503-723-4949 or by using the online email form at https://www.clackamas.us/sheriff/tip. Please reference CCSO Case # 22-016312.
[END]
Deputy John Wildhaber
Clackamas County Sheriff's Office
Public Information Unit