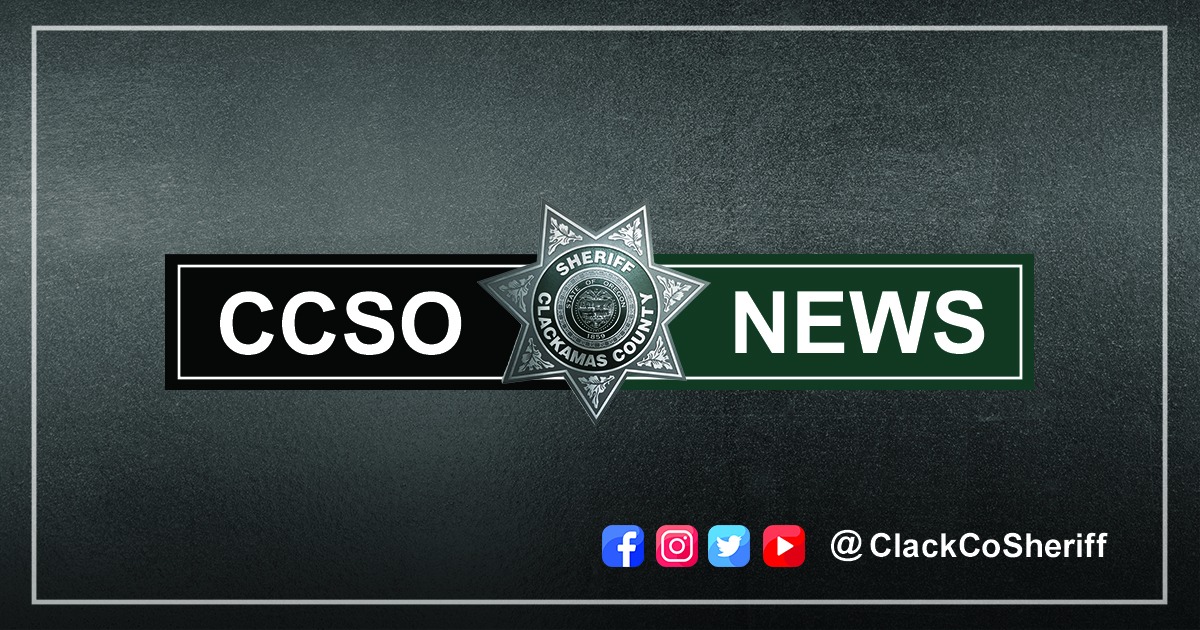 Please reference CCSO Case # 22-021951
At approximately 10:02 a.m. on Tuesday, September 27, deputies responded to multiple 911 calls reporting a collision involving a motorcycle and a delivery van in the 13500 block of SW Wilsonville Road in unincorporated Clackamas County.
Callers reported that the motorcyclist was pinned under the van, was not breathing, and was believed deceased.
Multiple units responded to the scene including Wilsonville PD, Tualatin Valley Fire & Rescue, and American Medical Response.
The motorcyclist was found deceased at the scene.
Speed is believed to be a factor in the crash. Multiple witnesses told responding deputies they saw a Yamaha motorcycle attempting to pass westbound SW Wilsonville Road traffic in a no-passing zone when it crashed into a Nissan delivery van as it was turning into a driveway.
The driver of the delivery van was uninjured, remained on-scene, and cooperated with authorities.
The Clackamas County Medical Examiner's Office, Criminal Reconstruction and Forensic Technicians (CRAFT), a CSI technician, and the Clackamas County Road Department also responded to the scene.
Family notifications are not yet complete and the name of the deceased cannot be released at this time.
[END]
Deputy John Wildhaber
Clackamas County Sheriff's Office
Public Information Unit