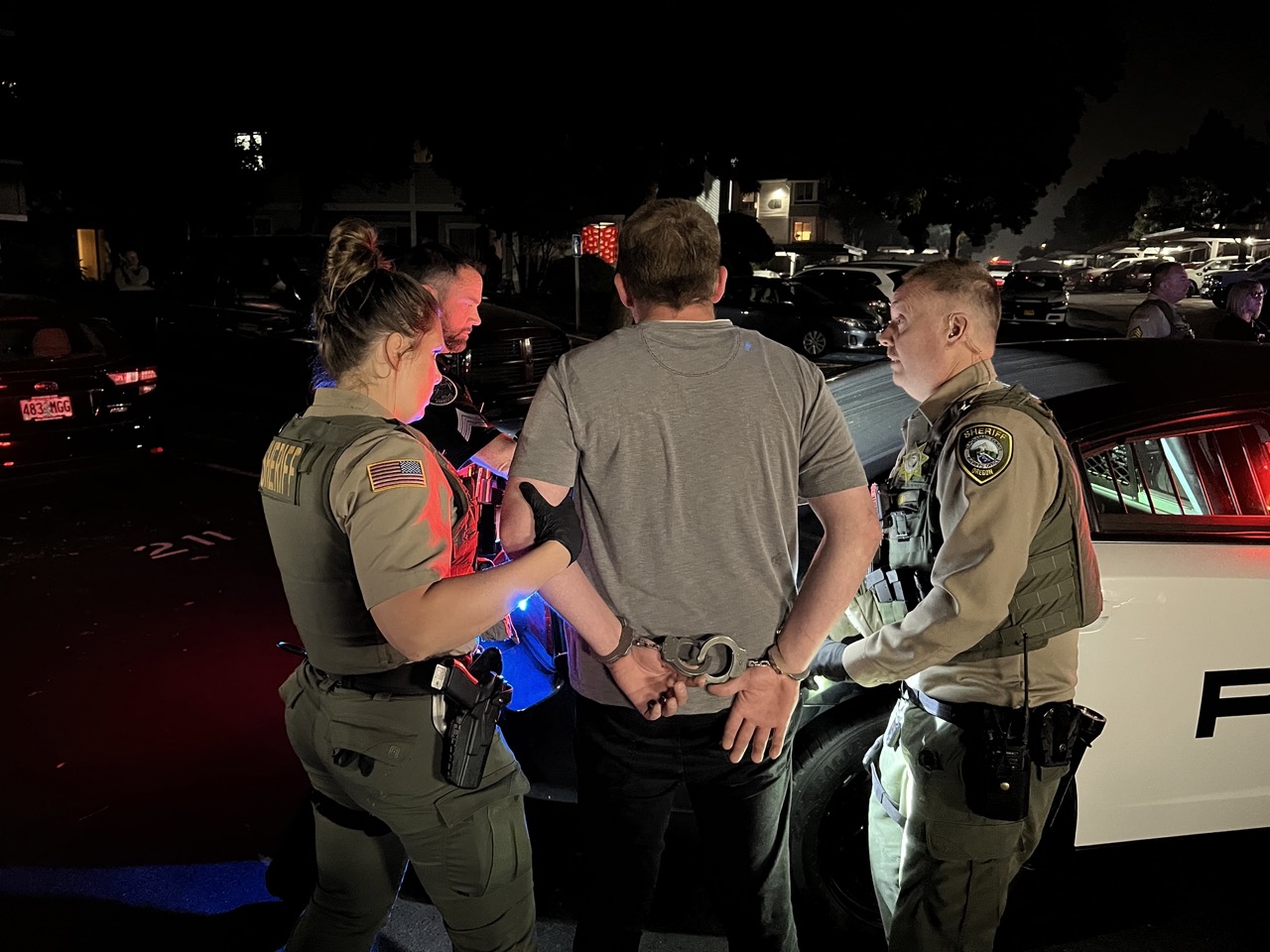 On Wednesday, Oct. 19, 2022, the Clackamas County Sheriff's Office held its 19th Annual Family Violence Apprehension Detail.
Each year as part of Domestic Violence Awareness Month the Clackamas County Sheriff's Office joins forces with multiple agencies in Oregon and throughout the country to locate and arrest persons with outstanding family violence warrants.
This year over 215 agencies in 15 states united to bring offenders to justice. In Clackamas County alone, 45 law-enforcement members arrested 25 people on existing arrest warrants for family violence and other charges.  An additional 102 warrant service attempts were made.
This collaborative effort demonstrates to offenders that no matter where they flee, we will work to hold them accountable for their crimes. It also helps to raise awareness of the problem of family violence in our communities.
If you or someone you know is experiencing domestic violence, help is available right now, please contact A Safe Place Family Justice Center at 503-655-8600 or Clackamas Women's Services' 24-hour crisis and support line at 503-654-2288.
A Safe Place Family Justice Center is our unique partnership between public and private agencies. A Safe Place Family Justice Center offers advocacy, culturally-specific services, assistance with filing protective orders, safety planning, counseling, support groups, legal support, law enforcement support, along with other services and resources to anyone experiencing family violence, sexual violence, stalking, or abuse against older adults and people with disabilities in one location.
If you or someone you love is in immediate danger, call 911.
The Clackamas County Sheriff's Office would like to thank the following agencies for their participation in this year's Family Violence Apprehension Detail: the Canby Police Department, Clackamas County District Attorney's Office, Gladstone Police Department, Happy Valley Police Department, Lake Oswego Police Department, Milwaukie Police Department, Molalla Police Department, Oregon City Police Department, U.S. Marshals Service and Wilsonville Police Department.
We would also like thank the Sheriff's Offices of Deschutes County, Lane County, Linn County, Marion County, Multnomah County, Washington County, and Yamhill County.
[END]
Deputy John Wildhaber
Clackamas County Sheriff's Office
Public Information Unit