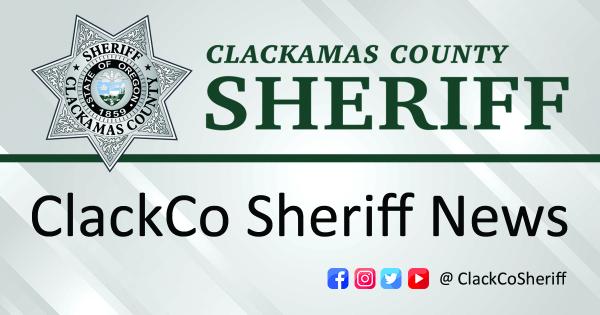 Please reference CCSO Case # 23-000748
At approximately 8:45 p.m. on Tuesday, Jan. 10, 2023, Clackamas County Sheriff's Office Patrol deputies responded to a reported shooting with a single victim on the 9900 block of SE Talbert St. in Clackamas.
Deputies responded to the shooting scene. The victim -- Shawn Storck, 51, of Portland -- was soon contacted at a local hospital, where medical personnel were treating him for serious but non-life-threatening injuries.
Authorities identified the shooting suspect as Jeremy Alexander James, 27, of Clackamas County.
On Wednesday, Jan. 11, a Clackamas County judge issued an arrest warrant for Jeremy James on charges of Attempted Murder in the Second Degree, Unlawful Use of a Weapon, Felon in Possession of a Firearm, and Assault in the First Degree. All charges were related to the Jan. 10 shooting.
On Monday, Jan. 23, authorities arrested James in Milwaukie. Sheriff's Office Patrol deputies, K9s, SWAT-team members and detectives participated in the arrest, assisted by members of the U.S. Marshals Service Fugitive Task Force.
Jeremy Alexander James was booked into Clackamas County Jail on the above-listed charges, with bail set at $250,000. Complete booking info is here: https://web3.clackamas.us/roster/#inmates
Anyone with information on the Jan. 10 shooting or additional criminal activity involving 27-year-old Jeremy Alexander James is urged to contact the Sheriff's Office Tip Line -- by phone at 503-723-4949 or by using the online email form at https://www.clackamas.us/sheriff/tip . Please reference CCSO Case # 23-000748.
[END]
Deputy John Wildhaber
Clackamas County Sheriff's Office
Public Information Unit