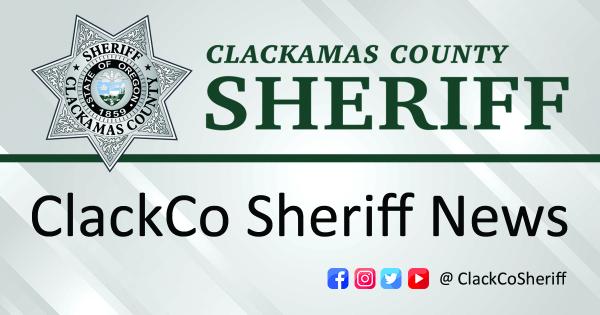 Around 12:30 p.m. on Tuesday, Feb. 14, 2023, Clackamas County Sheriff's Office deputies and deputies contracted to the Wilsonville Police Department were involved in a shooting after deputies stopped a stolen vehicle near the intersection of SW Wilsonville Road and SW Town Center Loop East in Wilsonville.
At least one of the stolen vehicle's occupants was armed, and an exchange of gunfire took place. Both occupants and a patrol vehicle were struck by gunfire. No deputies were injured.
Deputies immediately began lifesaving measures and rendered aid until paramedics with TVFR arrived. Both occupants were transported by ambulance to a local hospital in critical condition.
The involved deputies have been placed on paid administrative leave, according to policy.
In accordance with standard protocol, the investigation is being led by the Clackamas County Interagency Major Crimes Team in collaboration with the Clackamas County District Attorney's Office. Detectives from the Oregon State Police and Milwaukie Police Department are leading the Major Crimes Team's investigation with assistance from Lake Oswego, Canby, Milwaukie, and Tualatin Police detectives.
Further information will be released by the Clackamas County District Attorney's Office.
[END]
Deputy John Wildhaber
Clackamas County Sheriff's Office
Public Information Unit