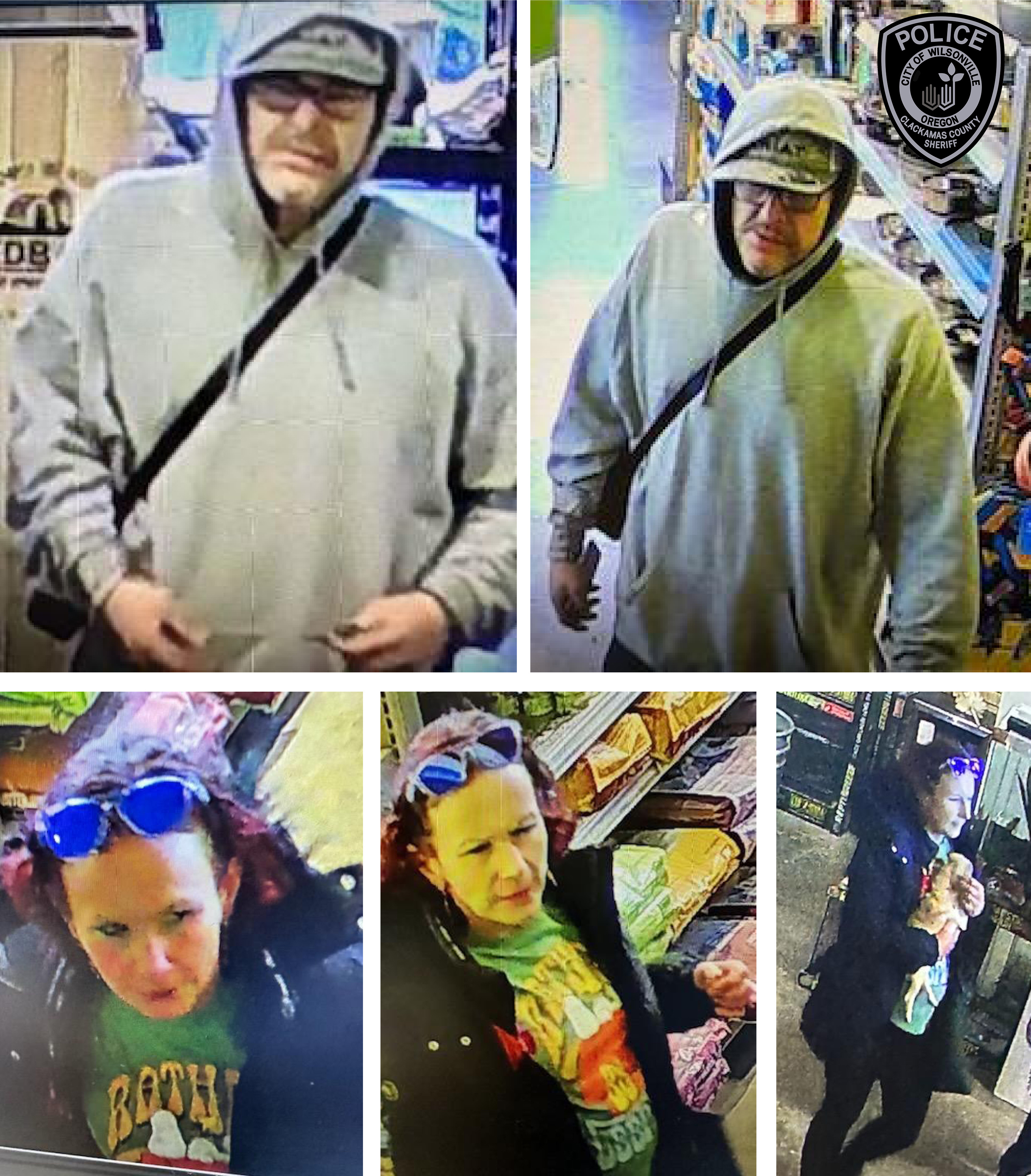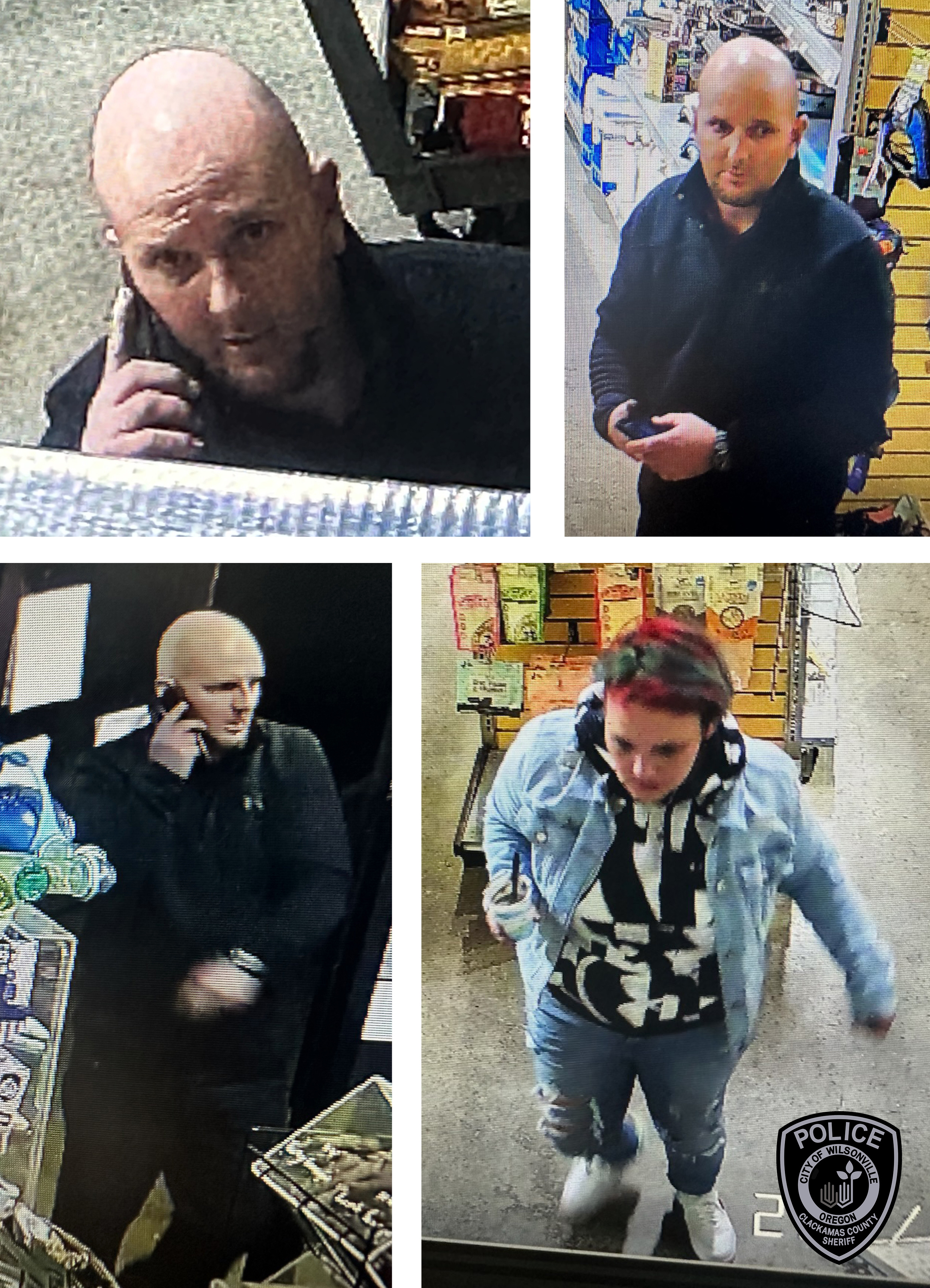 Please reference CCSO Case #s 23-002169 and 23-002550
The Wilsonville Police Department is asking for the public's help to identify the suspects in two separate thefts of pugs from a local pet store.
Case # 23-002169 (Jan. 29, 2023)
On Sunday, Jan. 29, a Wilsonville PD deputy responded to a reported animal theft at Critter Cabana (8406 SW Main St., Wilsonville). A man and a woman reportedly entered the store around 3 p.m. The woman then concealed a juvenile pug under her shirt, and she and the man walked out of the store without paying for the animal.
Photos of female and male companion are attached.
The woman is a white female in her late 30s or early 40s with red hair and a medium build; she was wearing a green t-shirt with large lettering, a black hooded jacket, black pants, and black shoes, and was carrying an olive or dark blue handbag.
The man was a fair-skinned male with a large brown mustache and a heavy build; he was wearing a gray hooded sweatshirt, dark pants, glasses and a camo-patterned hat.
Case # 23-002550 (Feb. 2, 2023)
Four days later, on Thursday, Feb. 2, a male reportedly entered Critter Cabana with a woman and child around 5 p.m. The man left the pet store through the back entrance approximately two hours later carrying a "fawn" pub with a black face and tan body. The man did not pay for the dog. The woman and child had left the store separately.
Photos of the male and female companion are also attached.
The man is described as a white male, less than 6' tall with a heavy build. The man was bald.
The woman is described as having black and pink hair and standing around 5'5", with a heavy build.
Tips sought in both cases
Wilsonville PD is asking for the public's help to identify the subjects in each of these cases. The Sheriff's Office is seeking additional information in this case. Anyone with information is urged to contact our Tip Line by phone at 503-723-4949 or by using the online form at https://www.clackamas.us/sheriff/tip .
Please reference Case # 23-002169 for the Jan. 29 dog theft and Case # 23-002550 for the Feb. 2 theft.
It is unknown at this time if these two cases are related.
Three Clackamas County cities -- Happy Valley, Estacada and Wilsonville -- contract with the Clackamas County Sheriff's Office to provide municipal police services.
[END]
Deputy John Wildhaber
Clackamas County Sheriff's Office
Public Information Unit