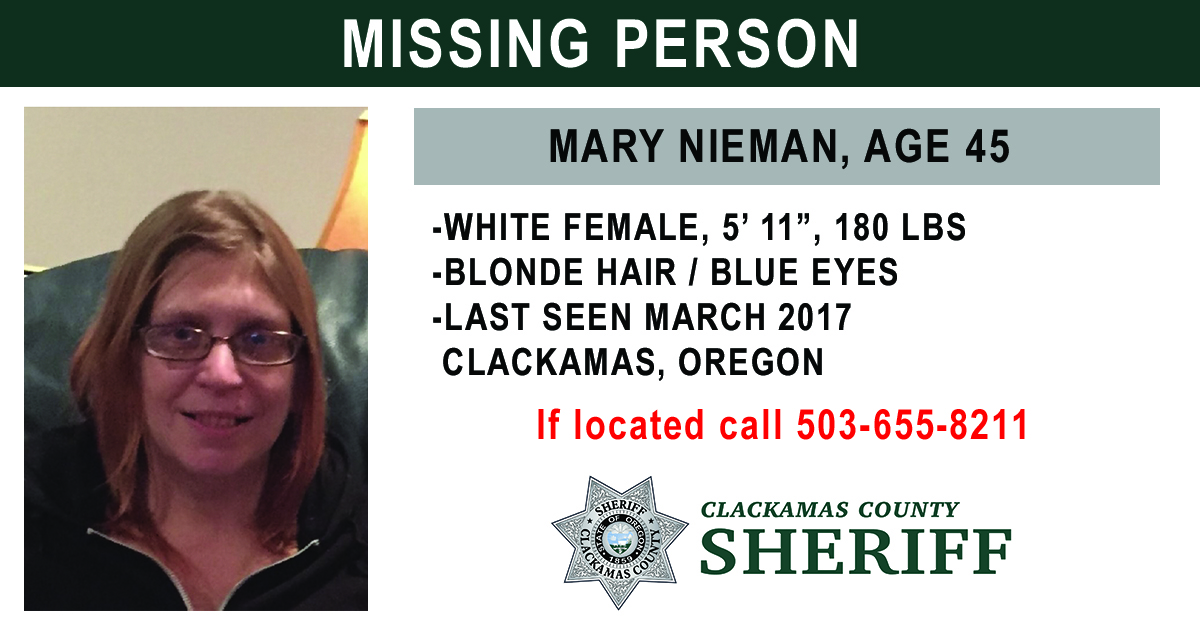 Please reference CCSO Case # 23-002536
The Clackamas County Sheriff's Office is asking for the public's help to locate Mary Nieman. Mary was reported missing by her family in February after a private investigation by the family was unsuccessful in locating her. She was last seen in March of 2017 in Clackamas and has not had contact with her family since.
Mary is known to frequent BottleDrop locations in Clackamas and Washington County.
Mary is 45 years old. She is a white Female standing 5'11" and weighing 180 lbs. She has blue eyes and blonde hair.  Mary often uses hair dye to color her hair.
Have you had contact with Mary Nieman? Do you know her whereabouts? Call our Non-Emergency Line at 503-655-8211 or send tips to https://www.clackamas.us/sheriff/tip or 503-723-4949. Reference CCSO Case # 23-002536.
[END]
Deputy John Wildhaber
Clackamas County Sheriff's Office
Public Information Unit