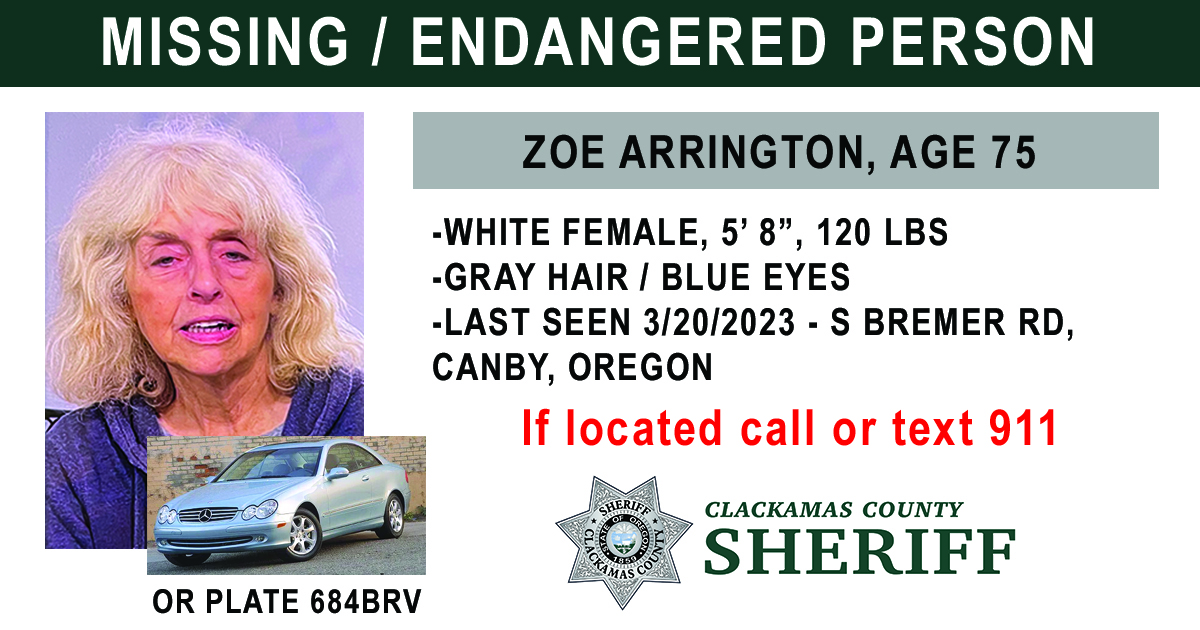 Can you help us find missing/endangered 75-year-old Zoe Arrington?
Zoe was last seen around 10 a.m. on Monday, March 20, 2023, at her home on S Bremer Road in Canby. She has been diagnosed with cognitive issues and is believed to be wearing a hoodie and blue jeans.
Zoe was last seen driving a 2003 Mercedes CLK Oregon Plate 684BRV.
If you see Zoe Arrington, call or text 911.
Know her whereabouts? Call our Non-Emergency Line at 503-655-8211 or send tips to https://www.clackamas.us/sheriff/tip or 503-723-4949. Reference CCSO Case # 23-005843.