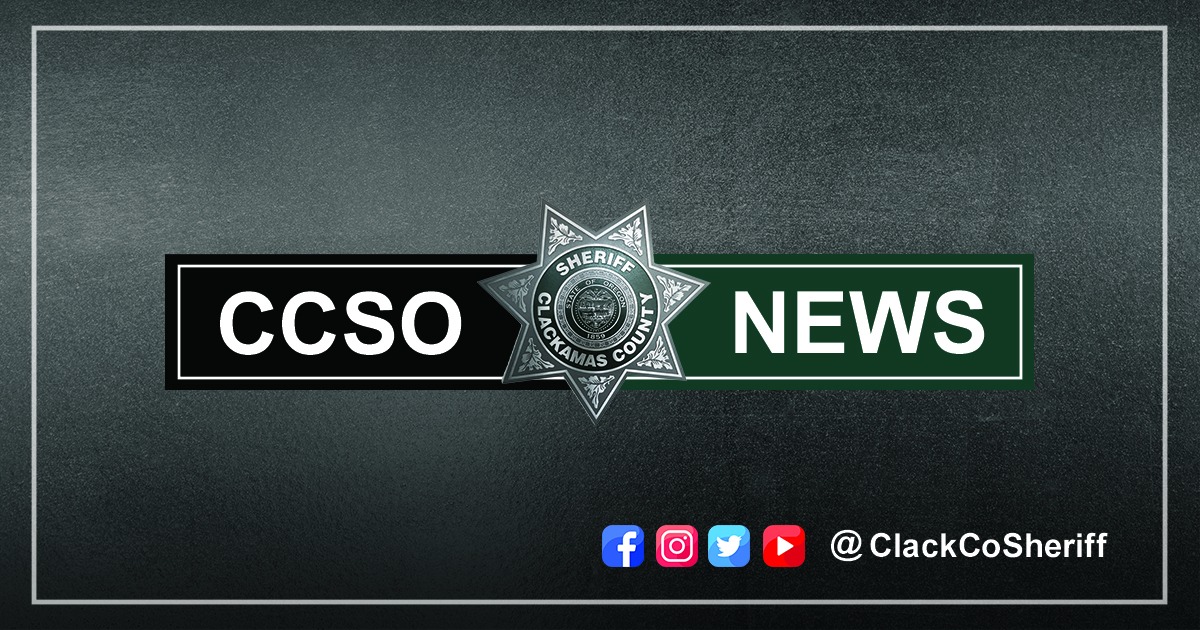 Please reference CCSO Case # 22-007606
With a little help from our CSI team, the Clackamas County Sheriff's Office was able to quickly apprehend a man suspected of breaking into a local car dealership and stealing several Mercedes key-fobs.
Around 9:41 p.m. on Saturday, April 2, 2022, Sheriff's Office deputies responded to an alarm at D&C Motor Company at 18625 SE McLoughlin Blvd. Deputies arrived and found a broken door with the glass smashed out on the south side of the dealership.
As other deputies arrived and established containment, responding deputies investigated the scene. They found a broken glass, a broken cabinet, scattered keys, and other evidence of tampering. The suspect had done about $1,500 in damage to the door and had also stolen three Mercedes-Benz key-fobs.
Business representatives arrived, and deputies were able to review security footage of the crime. An edit of selected surveillance video from the break-in can be seen here.
Footage from multiple cameras revealed the suspect walking around the car lot before breaking into the building on the lot.
A Sheriff's Office CSI technician saw a photo of the suspect taken from the footage and believed he recognized the man from prior casework: Robert George Trejo.
The next day -- Sunday, April 3 -- deputies contacted Mr. Trejo near a pawn shop on SE Mcloughlin Blvd. Trejo was wearing clothing and carrying a small case seen in the security footage.
Robert Trejo was arrested and booked into Clackamas County Jail on charges including Burglary II, Criminal Mischief I, and Theft I (of Vehicle Parts/Accessories), as well as on an arrest warrant out of Coos County for a probation violation. Bail was set at $100,000. Complete booking info is here.
ADDITIONAL TIPS SOUGHT
The Sheriff's Office is seeking additional information in this case. Anyone with information on criminal activity by Robert George Trejo is urged to contact the Sheriff's Office Tip Line -- by phone at 503-723-4949 or by using the online email form. Please reference CCSO Case # 22-007606.
[END]
Deputy John Wildhaber
Clackamas County Sheriff's Office
Public Information Unit