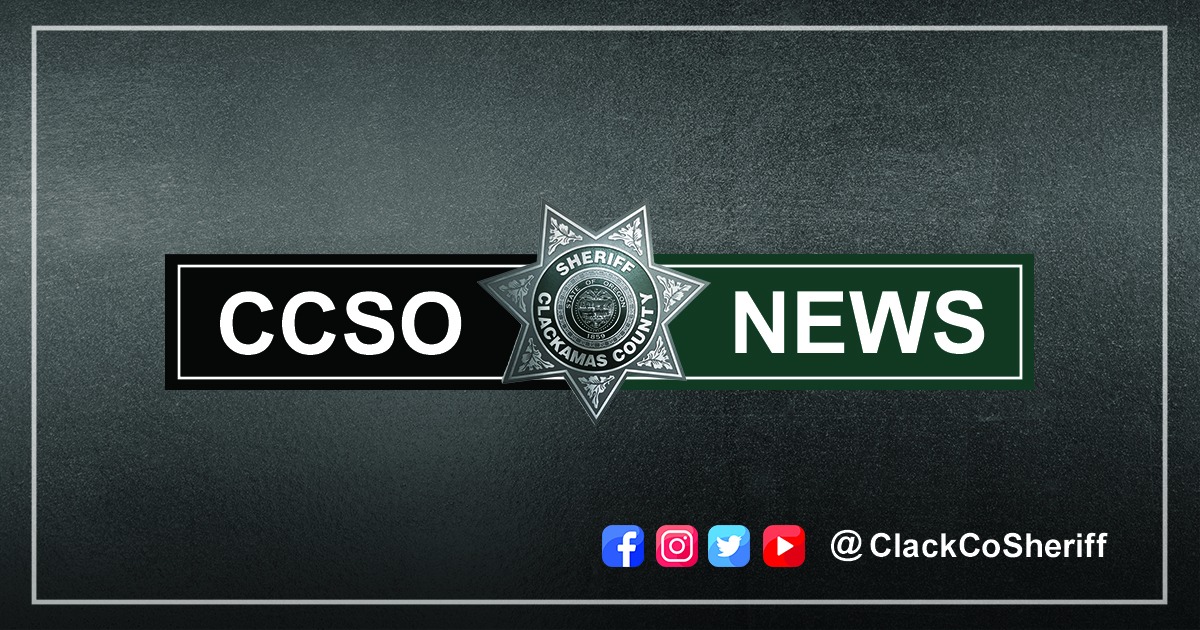 On Thursday, Oct. 27, the Clackamas County Sheriff's Office led a multi-agency operation targeting organized retail theft. The eight-hour shoplifting detail resulted in nearly two dozen custodies and the recovery of stolen vehicles and a stolen firearm, as well as clearing multiple outstanding arrest warrants.
Personnel from the Milwaukie, Oregon City and Tigard Police Departments joined CCSO deputies and detectives on the detail. They worked closely with loss-prevention officers at participating retail partners, which included DICK'S Sporting Goods and Macy's.
During the course of the operation, law enforcement contacted suspects ranging in age from 15 to 42 as they exited without paying for merchandise at participating retailers; the detail also intercepted shoplifters reported at nearby Kohl's and Spirit Halloween.
In one incident during the detail, while taking two juveniles into custody just after 2 p.m., deputies recovered a stolen Volvo SUV and stolen firearm. The two juveniles were transported to the Donald E. Long Juvenile Detention Center.
In addition to recovering thousands of dollars in stolen merchandise -- including clothing and electronics -- stats from the operation included:
Adult suspects arrested: 18
Juveniles taken into custody: 4
Outstanding warrants cleared: 16
Stolen vehicles recovered: 2
Stolen firearms recovered: 1
Charges include:
Attempt to Elude: 3 counts
Unlawful Possession of Firearm: 2 counts
Unlawful Use of Motor Vehicle / Possession of Stolen Motor Vehicle: 3 counts
Resisting Arrest: 1 count
ID Theft: 3 counts
Theft (I, II, III): 14 counts
[END]
Deputy John Wildhaber
Clackamas County Sheriff's Office
Public Information Unit