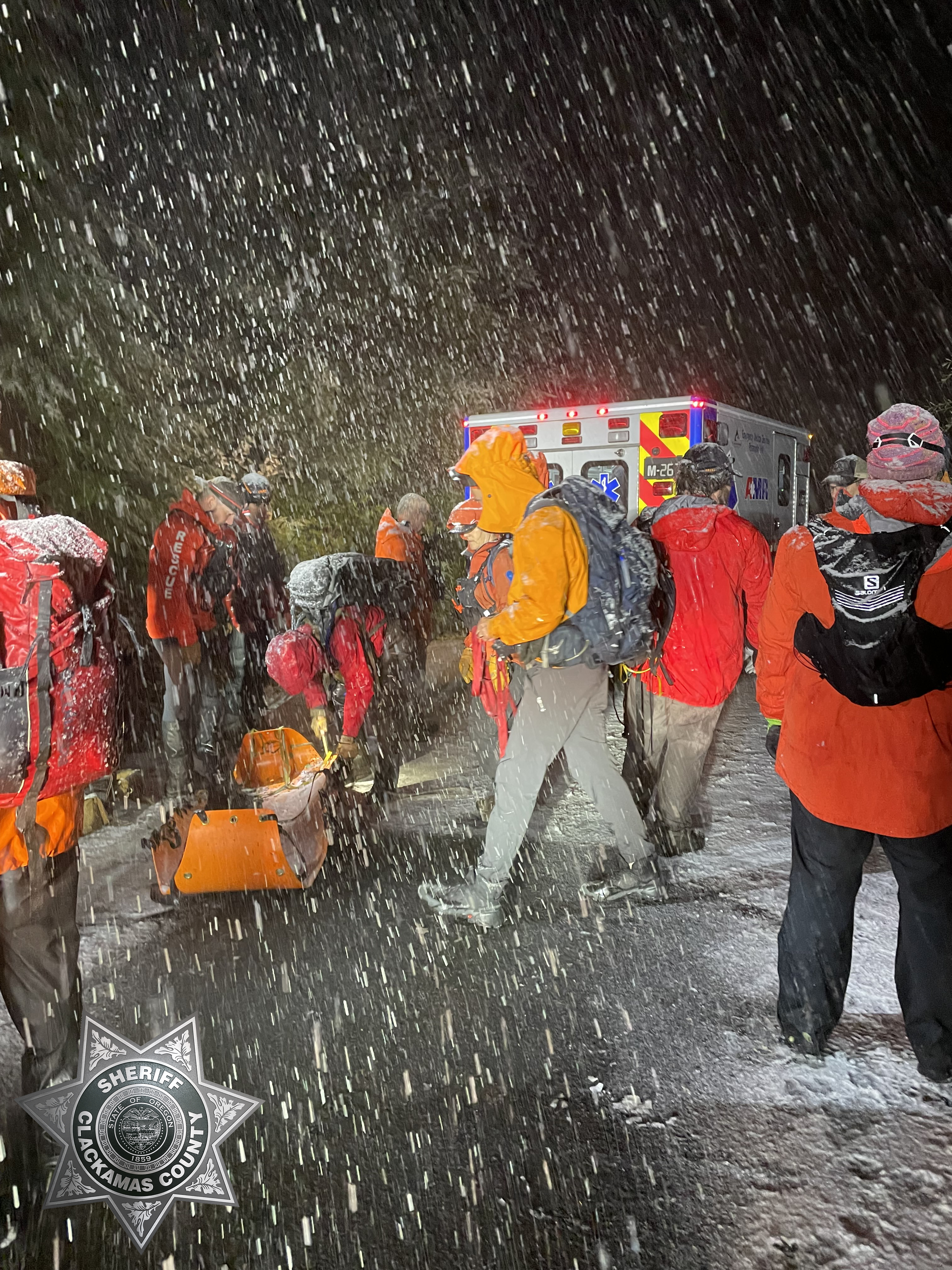 Please reference CCSO Case # 22-024795
On Tuesday, Nov. 1, Clackamas County Sheriff's Office deputies and search-and-rescue volunteers responded to a report of a missing mushroom hunter.
A family member had called that morning to report that 36-year-old Trevor Schultes of Aurora had failed to return from a mushroom-picking trip. The caller reported Schultes was last seen at about 5:30 p.m. on Monday, Oct. 31, near the east end of Wildcat Mountain Road in the Mt. Hood National Forest, and was not properly equipped for overnight conditions.
A Sheriff's Office deputy responded to the area and located Schultes' car. The vehicle was located at approximately 3,200' elevation; it was raining and 38º F, with remnants of the previous night's snow still on the ground.
The Sheriff's Office launched a search-and-rescue mission.
Sheriff's Office Search & Rescue Coordinators activated the Sheriff's Office's volunteer team. Twenty-eight volunteers responded -- including ground searchers, two K9 teams and two ATV riders.
Several teams deployed into the field near where the vehicle was found. At about 4:30 p.m., one search team made faint voice contact with Schultes; he was nearly a quarter-mile away from the search team, and still needed to be located.
Searchers were thankfully able to locate Schultes in the dense terrain, however, he was hypothermic and soon became non-responsive.
Rescuers provided first aid, re-warmed Schultes, and provided him with dry clothes and warm liquids. They then prepared to evacuate him from the area in a fiberglass Sked.
Night fell on Nov. 1 as the rescuers continued to work, and a severe thunderstorm passed over the area -- showering them with hail and snow and dropping temperatures to 33º F.
The team cut a trail through the dense undergrowth, transporting Schultes to the nearest road, where an ambulance from American Medical Response was waiting to transport him to a local hospital for treatment.

[END]
Deputy John Wildhaber
Clackamas County Sheriff's Office
Public Information Unit