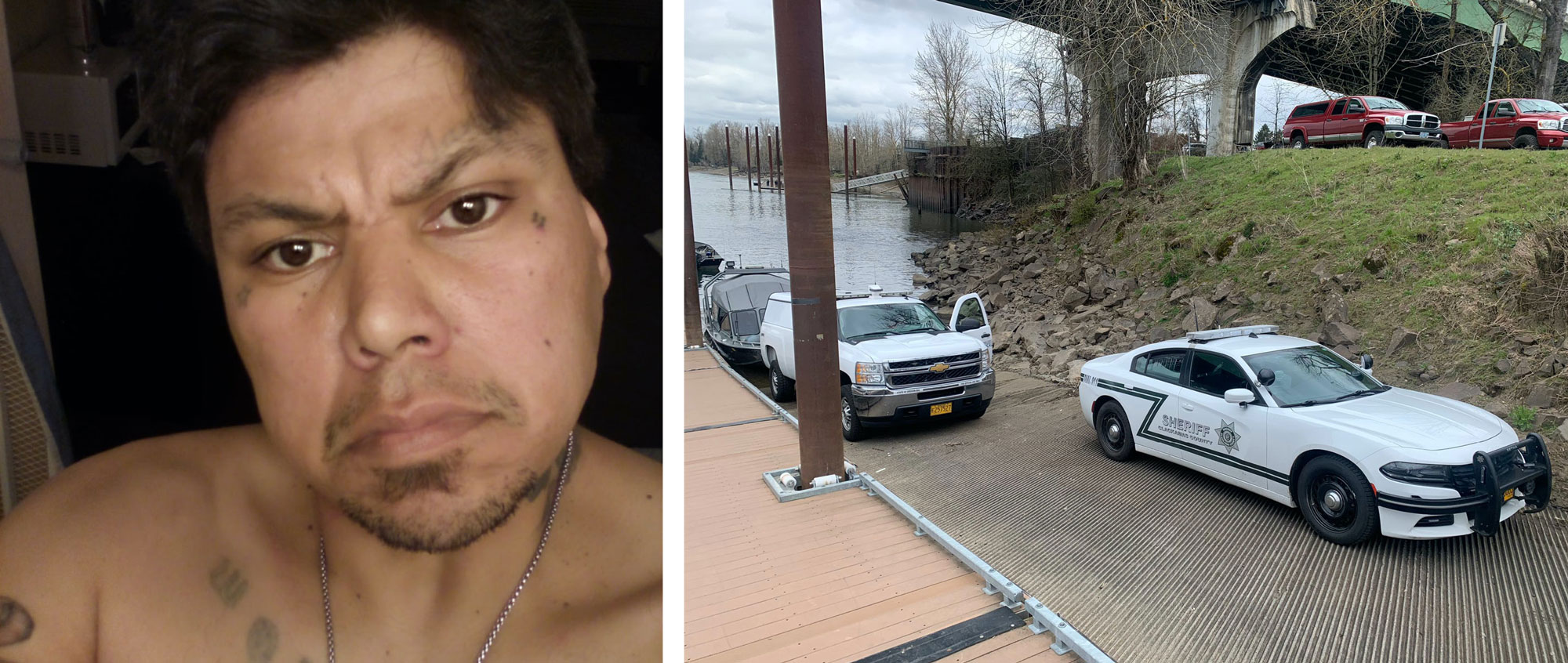 Please reference CCSO Case # 21-006164
Photos:
At approximately 11:30 a.m. on Friday, March 26, 2021, Clackamas County Sheriff's Office Marine Unit deputies responded to a report of a body floating in the Willamette River. The body had been sighted downstream of the Sportcraft Landing Boat Ramp by a passing boater on a fishing-guide expedition.
Marine deputies responded to the scene. A deceased male adult was floating face-down in 2-3 feet of water, along the riverbank near 1900 Clackamette Drive in Oregon City. The body was partially clothed and covered in mud and aquatic plant growth.
Additional personnel responded to the scene from CCSO, Oregon City Police and Gladstone PD. Working together, authorities photographed the scene, recovered the deceased and placed him in a body bag. A Clackamas County Medical Examiner responded to the scene and examined the remains.
Photos from the recovery scene are attached.
Following an investigation, autopsy at the Oregon State Police Crime Lab, and family notifications, the Sheriff's Office can now identify the deceased as Samuel Lee Brooks, 40, no fixed address. Mr. Brooks had frequented the Milwaukie area.
Photos of Brooks are attached.
The official cause of death is undetermined at this writing. Toxicology reports are pending. Authorities continue to investigate, and are asking for the public's help as they investigate the circumstances leading up to his death.
Anyone who had contact with Samuel Lee Brooks before his death or has other information relevant to this case is urged to contact the Sheriff's Office Tip Line — by phone at 503-723-4949 or by using the online email form at https://www.clackamas.us/sheriff/tip . Please reference CCSO Case # 21-006164.
[END]
Sgt. Marcus Mendoza
Clackamas County Sheriff's Office
Public Information Unit