Waterway Patrol
Our Marine deputies patrol all the waterways in Clackamas County, including:
30 miles of the Willamette River
All of the Clackamas River (approximately 50 miles), including the North Fork Reservoir
All of the Molalla River (approximately 50 miles)
Approximately 10 miles of the Tualatin and Pudding Rivers
The Sandy River above Oxbow Park and its tributaries
Lake Oswego, Timothy, Trillium and Harriet Lakes
Duties include monitoring waterways for hazards and placing warning signs and buoys as aids to navigation and boater safety.
Clackamas County Parks boat ramps
Enforcement, Inspection, Investigation, Search, Training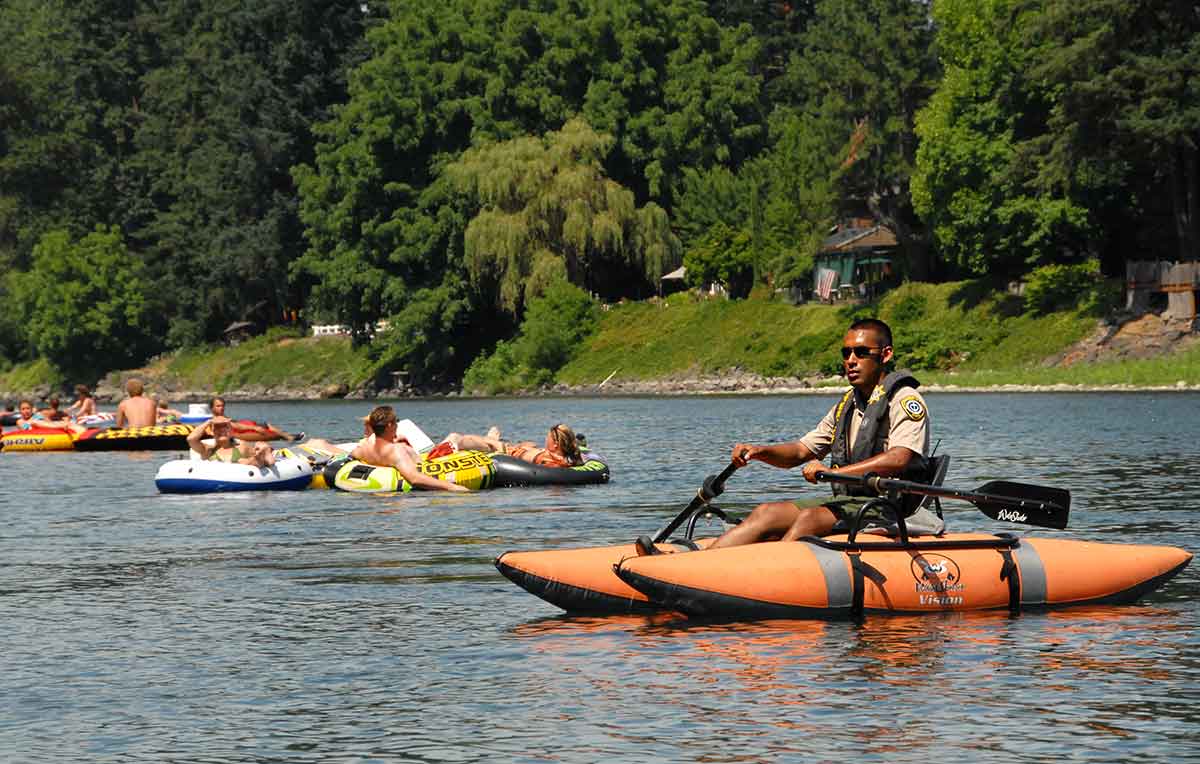 The Marine Unit also conducts boating-safety examinations, hull inspections, and criminal and accident investigations.

The Marine Unit also supports the Dive Rescue and SWIFT teams during water-related search-and-rescue operations.

Through a contract with the Oregon State Marine Board, the Marine Unit also provides a comprehensive marine-safety and law-enforcement training program for Clackamas County.
Staffing and Instruction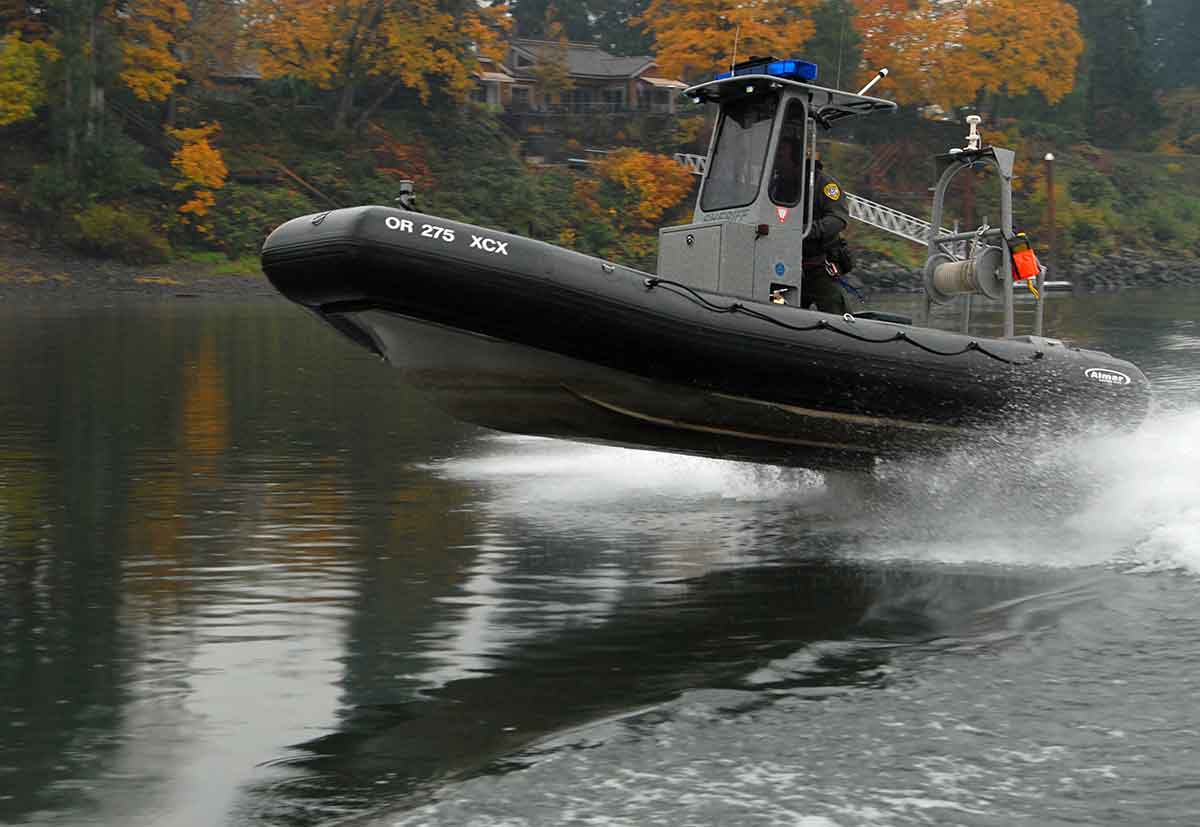 Marine Unit staffing includes one sergeant and three patrol deputies. All are Marine Board-certified marine-enforcement officers, medical first responders, swift-water-rescue and rope-rescue technicians, as well as members of SWIFT, the Swift Water Incident / Flood Team.
Many of our Marine deputies also instruct for the Oregon State Marine Board, teaching for the Marine Safety and Law Enforcement Academy, and on topics such as drift-boat and jet-boat operations and how to conduct boat-accident investigations.
From May through September, more Marine deputies are added to meet increased patrol obligations during the warmer months.
Marine Service Officers (MSOs)
We are not currently seeking new MSOs at this time. Watch this space for updates.
In the summer, the Marine Unit brings on Marine Service Officers (MSOs) for temporary employment. MSOs are non-sworn Marine Unit team members who assist deputies with marine patrol duties, including:
Preparation of boat inspections, citations and other paperwork
Detection and investigation of boating and criminal violations
public contacts and meetings
boat operation and maintenance
Assistance with rescue operations.
MSO qualifications and requirements:
Applicants for this temporary position should be comfortable in, on and around water, and physically capable of paddling, rowing, swimming, hiking and other outdoor-related activities. Mechanical and or electrical aptitude is a plus, but not a prerequisite. Applicants must be prepared for a high level of self-initiated activity in a friendly and consent-based context.
At the time of selection, MSO applicants must:
Be at least eighteen (18) years of age
Possess a valid Oregon Driver's License
Possess an Oregon Boater's Education Card
Pass an oral interview and swim assessment
Once selected, MSO applicants must:
Pass a thorough background investigation, conducted by CCSO
Be available to respond to callouts
Maintain a positive attitude towards the department and assignment
Maintain a strong team attitude
Demonstrate competence in basic powerboat operations