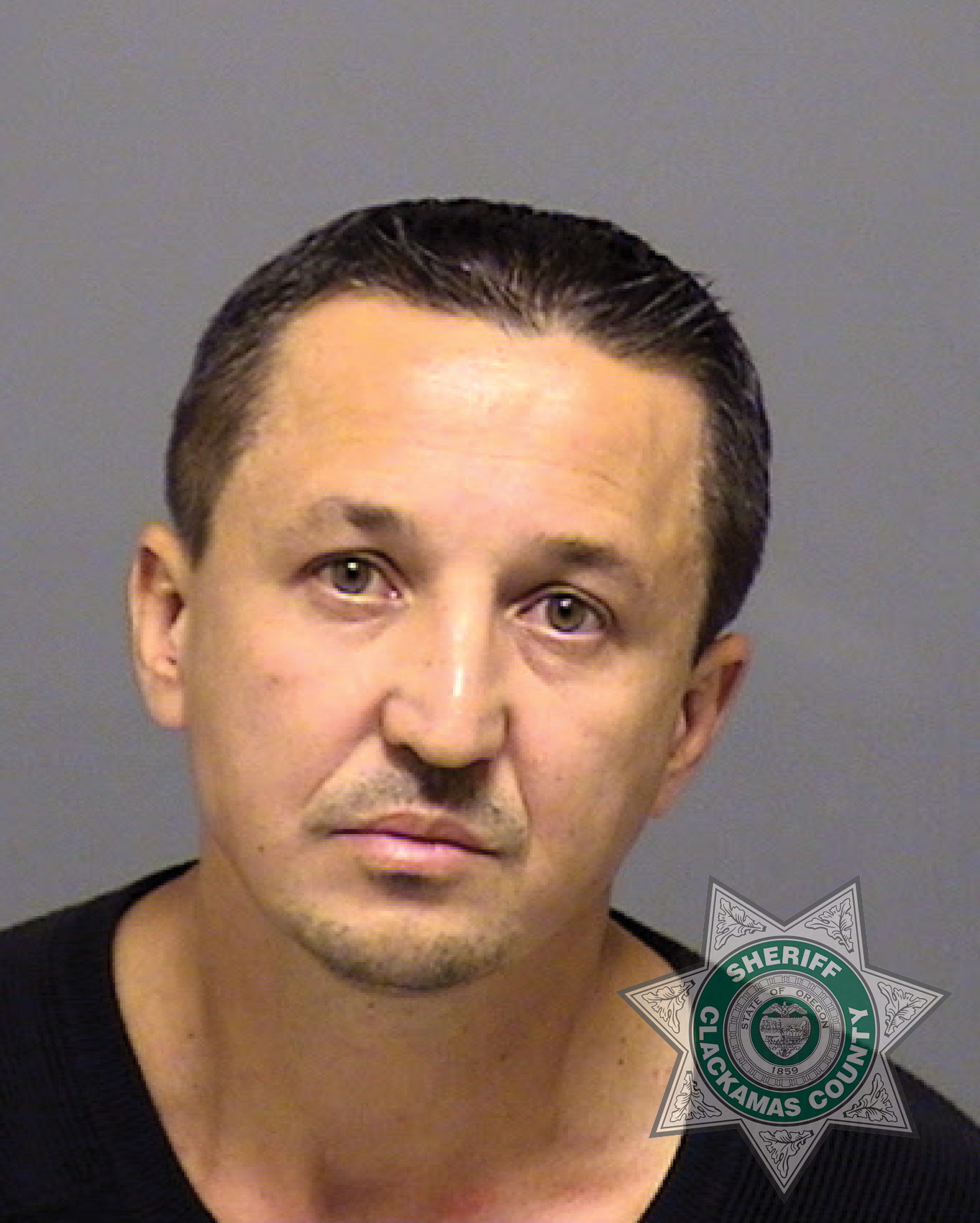 Please reference CCSO Case # 21-952376
Shortly after 8:30 p.m. on Wednesday, June 10, 2021, detectives and deputies with the Clackamas County Sheriff's Office Human Trafficking Team and Adult Sex Crimes Unit arrested 40-year-old Vitaliy Yasinskiy and booked him into Clackamas County Jail on the following charges:
4 counts of Rape in the 3rd Degree
5 counts of Sex Abuse in the 3rd Degree
5 counts of Sodomy in the 3rd Degree
7 counts of Online Sexual Corruption of a Child in the 1st Degree
6 counts of Prostitution
The Sheriff's Office investigation revealed Yasinskiy was using Snapchat to communicate with and lure his underage victim.
Vitaliy Yasinskiy's complete booking info is here: https://web3.clackamas.us/roster/#inmates . Bail is set at $250,000. A booking photo is attached.
ADDITIONAL VICTIMS SOUGHT: This investigation is ongoing, and investigators are concerned Yasinskiy may have additional victims.
Anyone with information on Vitaliy Yasinskiy's criminal activity -- or possible additional sex-crime victims -- is urged to contact the Sheriff's Office Tip Line -- by phone at 503-723-4949 or by using the online email form at https://www.clackamas.us/sheriff/tip . Please reference CCSO Case #21-952376.
Victims of sexual trafficking can contact Safety Compass at 971-235-0021 for confidential support and advice 24 hours a day, 7 days a week. Learn more at https://www.safetycompass.org/contact-us.html .
[END]
Deputy John Wildhaber
Clackamas County Sheriff's Office
Public Information Unit