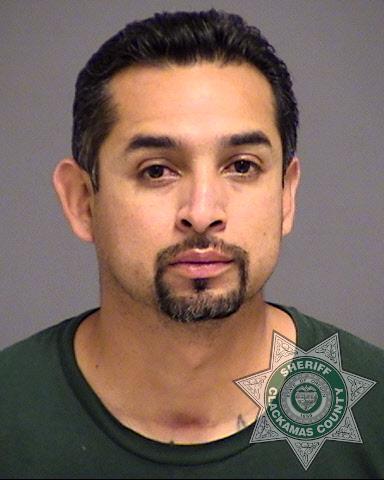 On Wednesday, May 18, 38-year-old Israel Fonseca pled guilty in the thefts of multiple vehicles and vehicle parts in Clackamas and Multnomah Counties between 2017 and 2019. He was sentenced to 10 years in custody at the Oregon Department of Corrections.
Mr. Fonesca committed many of his thefts near SE Sunnyside Road and 82nd Avenue in unincorporated Clackamas County. He also targeted vehicles in Wilsonville -- at one point breaking into a vehicle and stealing a companion animal, which was later found abandoned in Woodburn. He had a specific M.O., frequently targeting newer-model Chevrolet, GMC and Cadillac trucks and SUVs with custom or aftermarket wheels and parking next to them in rented vehicles to commit his thefts.
In 2018, the Sheriff's Office launched a series of targeted patrols and an in-depth investigation (including forensic analysis of surveillance videos) in an attempt to ID Fonseca. Fonseca remained unidentified as the suspect in the Clackamas County thefts until the spring of 2019, thanks to additional help from Portland Police Bureau investigators.
Once Fonseca was identified as the suspect in several of the crimes, an exhaustive investigation was conducted by CCSO to determine if he was involved in any other thefts. As a result, Fonseca was identified as the suspect in over 70 different incidents in Clackamas County alone.
This week's plea and sentencing is the culmination of thorough, careful work by investigators from CCSO, PPB and the Clackamas County DA's Office. Thank you to everyone who assisted with this investigation.
[END]
Deputy John Wildhaber
Clackamas County Sheriff's Office
Public Information Unit