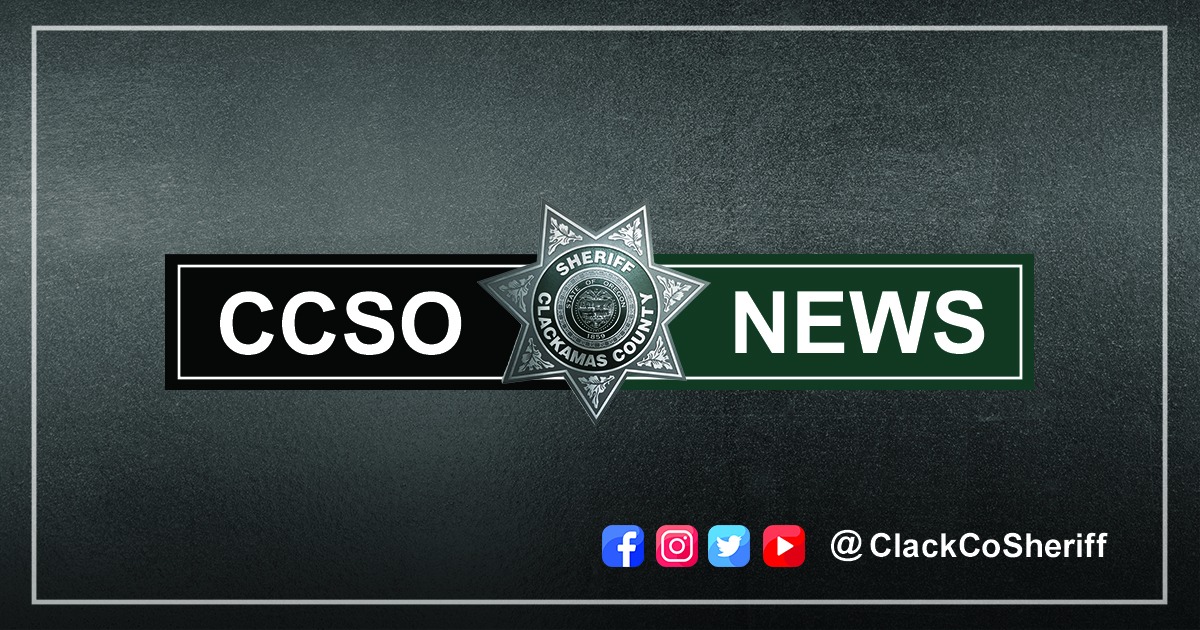 Please reference CCSO Case # 22-011431
Shortly before noon on Friday, May 20, 2022, Clackamas County Sheriff's Office deputies and Canby Fire personnel responded to a report of a vehicle crash in the 10000 block South New Era Road unincorporated Clackamas County, near Canby.
Deputies arrived to find two vehicles involved: a silver sedan and a black truck.
The driver of a black truck, age 63, was transported to a local hospital out of caution.
A silver sedan had four occupants, ages 15-16. Their conditions:
One passenger, age 16 died at the scene.
The driver and two passengers were transported to a local hospital with unknown injuries.
Preliminary investigation reveals the silver sedan had crossed the center line of the roadway prior to the crash. 
The Clackamas County Medical Examiner's Office and Criminal Reconstruction and Forensic Technicians (CRAFT) also responded to document the scene. The Clackamas County Transportation Maintenance Division assisted with traffic control.
The crash is still under investigation.
ADDITIONAL INFO SOUGHT
The Sheriff's Office is seeking additional information in this case. Anyone with information regarding the May 20 crash is urged to contact the Sheriff's Office Tip Line -- by phone at 503-723-4949 or by using the online email form at https://www.clackamas.us/sheriff/tip . Please reference CCSO Case # 22-011431.
[END]
Deputy John Wildhaber
Clackamas County Sheriff's Office
Public Information Unit