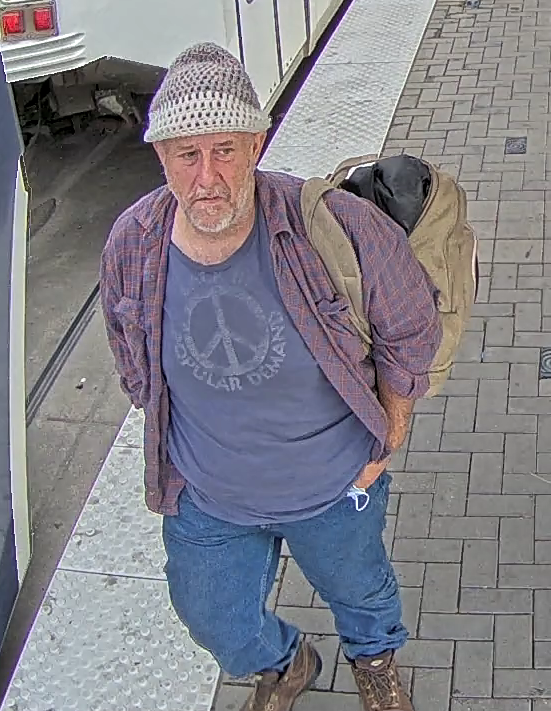 Please reference CCSO Case # 22-952076
The Clackamas County Sheriff's Office is asking for the public's help to identify a man accused of sexually assaulting an autistic man who was riding a TriMet Max train on September 22, 2021.
Shortly after the train departed the Clackamas Town Center Transit Station, the victim was sexually assaulted by a man who sat down next to him.
The suspect is described as follows:
• White male in his 50s or 60s, with a grey beard
• Standing approximately 6' tall, weighing 170-190 lbs.
• Wearing a grey-and-white knit hat, blue jeans, brown hiking boots, and a blue t-shirt under a plaid shirt
• Carrying a tan backpack
After exhausting all investigative leads, the Sheriff's Office is hoping the public can help identify the suspect.
Anyone with information is urged to contact the Sheriff's Office Tip Line -- by phone at 503-723-4949 or by using the online email form at https://www.clackamas.us/sheriff/tip . Please reference CCSO Case # 22-952076.
Additional Suspect Images (Photo2) (Photo3) (Photo4) (Photo5) (Photo6) (Photo7)
[END]
Deputy John Wildhaber
Clackamas County Sheriff's Office
Public Information Unit