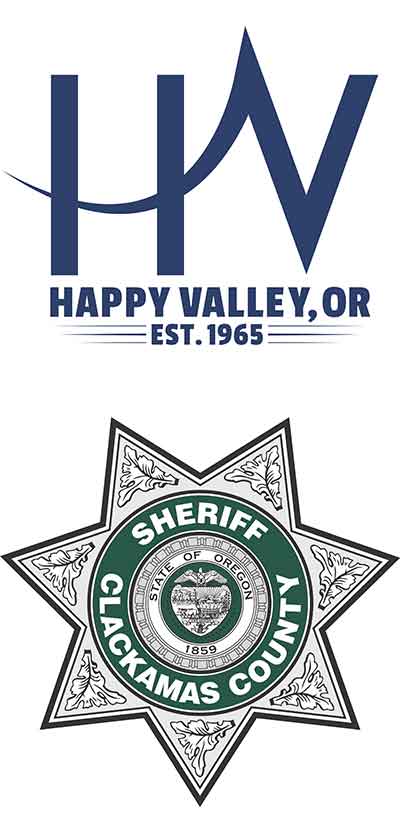 ---
Happy Valley Community Policing Center
12915 SE King Rd
Happy Valley, OR 97086
503-760-0123
Hours: Mon-Thurs, 8 a.m. - 5 p.m.
---
The mission of the Happy Valley Police Department, in partnership with the Clackamas County Sheriff's Office, is to be a progressive and innovative organization that promotes, delivers, and preserves an assurance of security, safety, and quality law enforcement services to all people of the City of Happy Valley.
The Happy Valley Police force serves a growing 10-square-mile area with a population of 23,000 residents. Nine patrol deputies, two traffic deputies, one detective, two sergeants, one Community Service Officer (CSO) and Happy Valley Police Chief Lt. Richard Sheldon are stationed in the Community Policing Center. They serve the public as a safety hub where citizens can report crime, obtain information, have questions answered or meet with an officer.