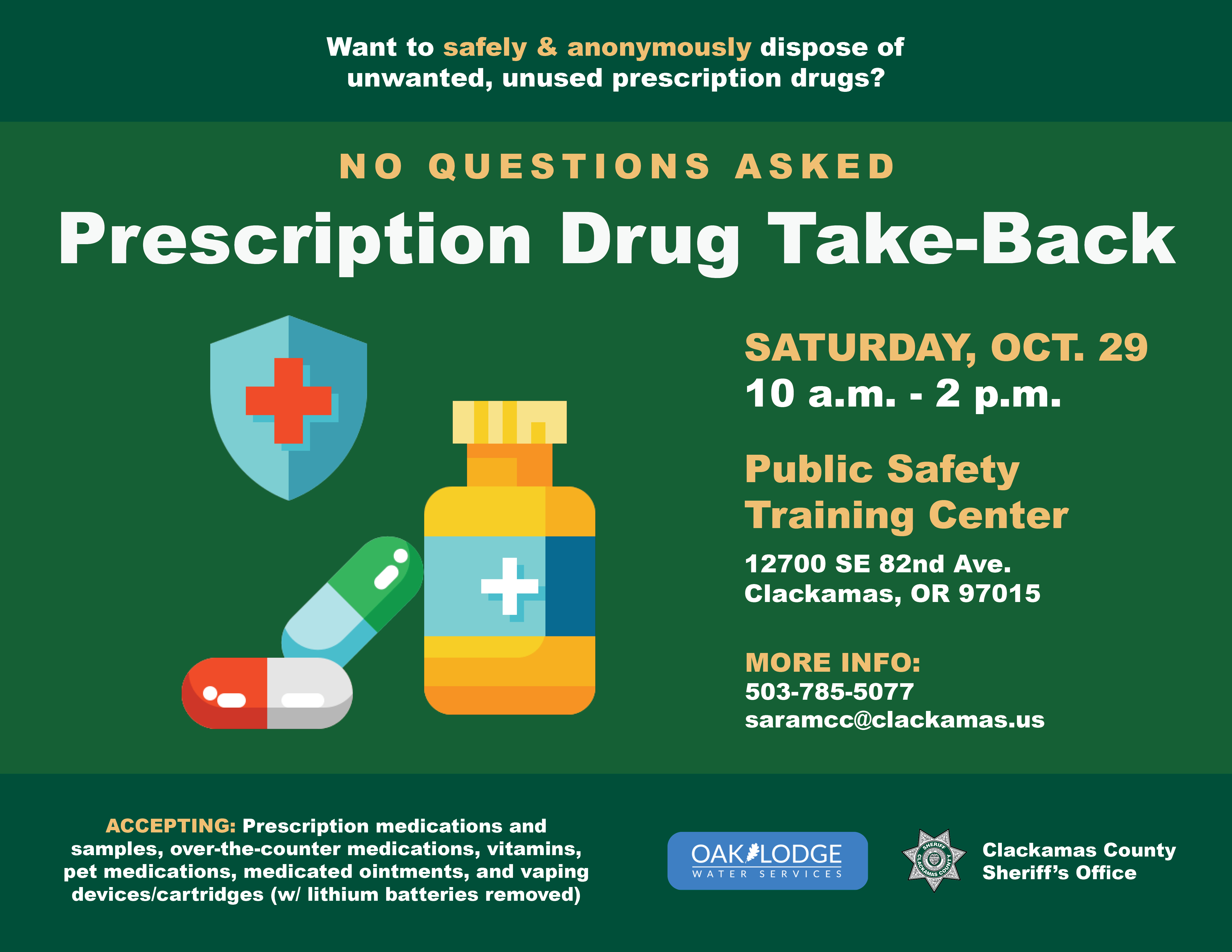 On Saturday, Oct. 29, 2022 from 10 a.m. to 2 p.m., the public may turn in unused and expired medications to the Clackamas County Sheriff's Office in the parking lot of the Public Safety Training Center (12700 SE 82nd Ave, Clackamas).
The Drug Enforcement Administration (DEA) coordinates twice-yearly turn-in events with local law enforcement. This is a no-questions-asked opportunity for drugs to be properly turned in and safely destroyed via incineration. 
Drugs allowed for this event include:
Prescription drugs and over-the-counter drugs to include: tablets, capsules, medicinal creams, patches and vet meds.
Vaping devices and cartridges may be turned in, provided lithium batteries are removed.
Liquids (including intravenous solutions), syringes and other sharps, and illegal drugs will NOT be accepted.
For more information, or to find a drop-off location closer to you, visit https://takebackday.dea.gov
A flyer for the April 30 event is here.
ADDITIONAL FDA RESOURCES:
A few additional resources on safe drug disposal from the FDA:
[END]
Deputy John Wildhaber
Clackamas County Sheriff's Office
Public Information Unit