UPDATE (Thursday, July 20, 2023) -- Sears pleads guilty, agrees to serve 120 months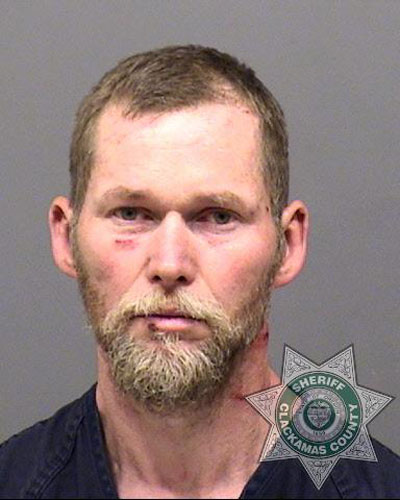 Ricky Laverne Sears (pictured) is heading to prison.
Sears has resided in Clackamas County Jail since his May 25 arrest, following a residential-burglary spree that led to a manhunt and reverse 911 call. He was in possession of a handgun at the time of his arrest, as well as stolen items including ID and credit cards; detectives have also linked him to several other residential burglaries throughout Clackamas County.
On July 10, Ricky Sears pled guilty in three separate criminal cases and agreed to serve 120 months in the Oregon Department of Corrections. His sentencing on these charges was held today (Thursday, July 20) in Clackamas County Circuit Court.
Thanks to everyone who played a role in Mr. Sears' identification and capture.
The release of Sears' booking photo is in accordance with Oregon House Bill 3273: Photos may be released "upon the conviction of the person depicted in the booking photo, if the conviction results from the arrest during which the booking photo was obtained."
_____
EARLIER (May 26, 2023): Sheriff's Office arrests man following burglary spree, reverse 911 call, K9 track
 
Gun seized, stolen items recovered; tips, additional info sought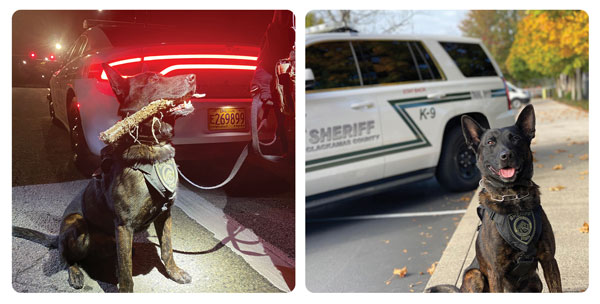 Please reference CCSO Case #s 23-010910, 23-010915 and 23-010912
A suspect is in custody after a Thursday-morning burglary led to a manhunt and reverse 911 call -- and the recovery of a cache of stolen items.
At 6:15 a.m. on Thursday, May 25, 2023, a 911 caller reported that a man -- later identified as Ricky Laverne Sears, 48, no fixed address -- had broken into a residence on SE Cypress Road in Clackamas County (CCSO Case # 23-010910). The caller had awakened to find a man believed to be Sears in the garage at the residence. Sears then reportedly fled the scene with stolen items.
Deputies responded to the area to interview the victim and attempted to locate the suspect. As this was happening, at 6:27 a.m. a second burglary call came in, this one on SE Lark Avenue in unincorporated Milwaukie (CCSO Case # 23-010915), about a half-mile from the first burglary call. Sears had reportedly forced entry on a rear door of an occupied residence and entered the living room before fleeing the scene by leaping over a fence.
At this point deputies set up a K9 track with our Dutch Shepherd Coda (pictured above) and initiated a reverse 911 call asking area residents to shelter in place and be aware of police activity. Dispatch relayed sightings of Sears from multiple residents. Deputies also deployed a drone in the area in an attempt to locate the suspect.
The K9 track proved successful -- Coda located Sears hiding in a shed on SE Kelly Court in Clackamas (CCSO Case #23-010912), about a half-mile from the second burglary call. Deputies took Sears into custody at approximately 7:39 a.m. They also seized items from Sears including a loaded Glock pistol, magazines of ammunition, stolen items including ID and credit cards, drug paraphernalia, and a small amount of methamphetamine.
Ricky Laverne Sears was taken to Willamette Falls Hospital for treatment, then booked into Clackamas County Jail, where he is being held on charges including Burglary I (multiple counts), Theft I (multiple counts), Criminal Mischief I, Crinimal Trespass II, Resisting Arrest, and Ex-Con in Possession of a Firearm. Complete booking info is here: https://web3.clackamas.us/roster/#inmates 
ADDITIONAL TIPS, INFO SOUGHT: Detectives continue to investigate this case, and believe Sears may be involved in several additional burglaries throughout Clackamas County. Anyone with info on criminal activity by Ricky Sears is urged to contact the Sheriff's Office Tip Line -- by phone at 503-723-4949 or by using the online email form at https://www.clackamas.us/sheriff/tip . Please reference CCSO Case # 23-010912.
[END]
Lt. Marcus Mendoza
Clackamas County Sheriff's Office
Public Information Unit