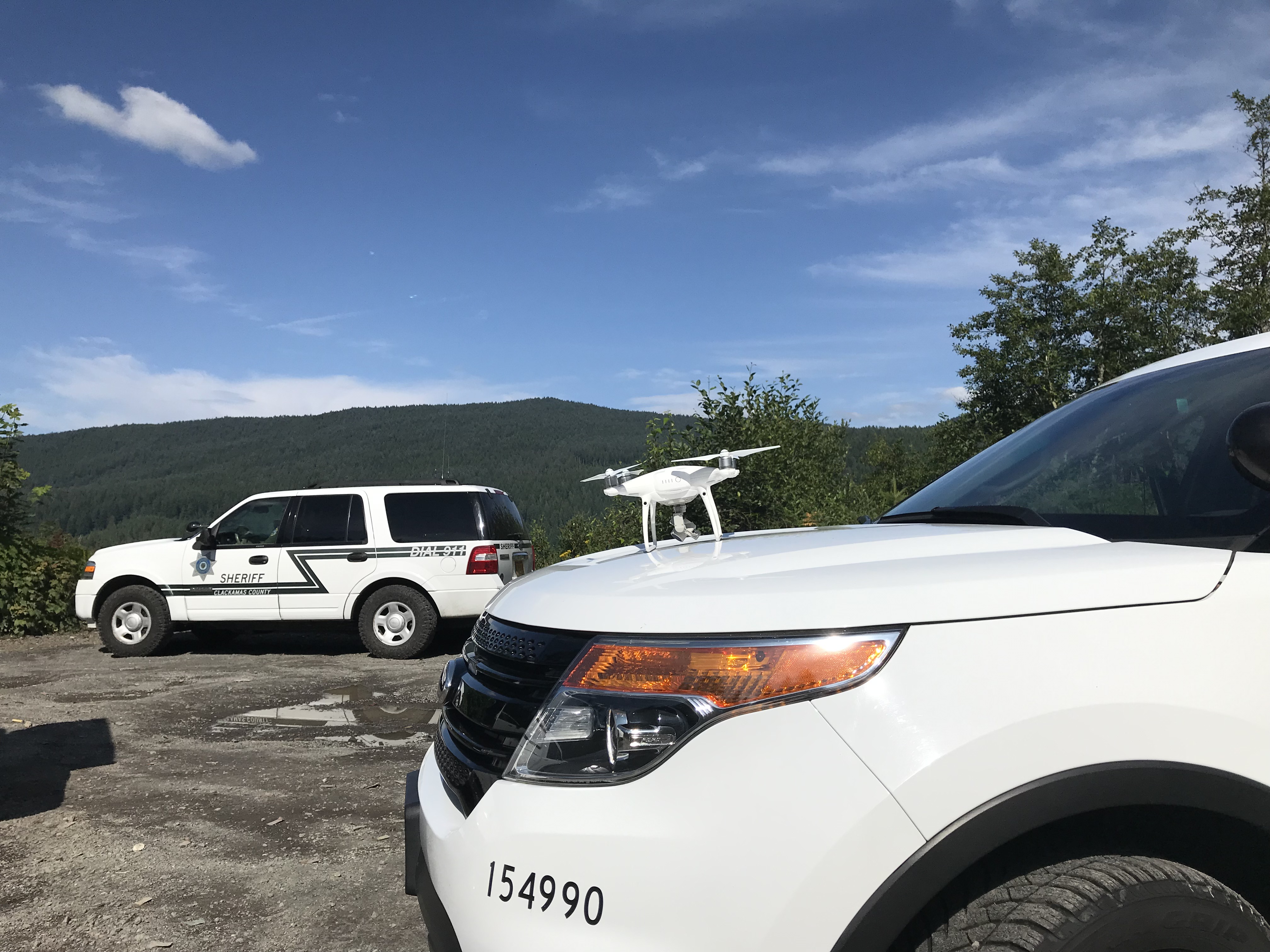 UPDATE (Wednesday, August 21, 2019) -- ADDITIONAL DETAILS, TIPS STILL SOUGHT
Detectives investigating the deaths of Stacy Rickerd and Jeremy Merchant can now confirm that both Merchant and Rickerd died from homicidal violence due to gunshots. Further details are not available at this time.
Detectives and Crime Scene Investigators continue to diligently work on this case. Investigators are following up on tips provided by the public, processing evidence and developing additional information. 
KOIN 6's Amy Frazier recently interviewed Stacy Rickerd's sister. 
Investigators are still seeking tips from the public regarding this case. If you believe you have information regarding this double homicide, please contact the Clackamas County Sheriff's Office — by phone at 503-723-4949 or by using the online email form. Please reference CCSO Case #19-018794.
________
EARLIER (Wednesday, Aug. 14) -- VICTIM IDs, CAUSE OF DEATH, ADDITIONAL DETAILS 
Photos:
Clackamas County Sheriff's Office detectives are continuing their investigation into the two suspicious deaths. 
CRIME SCENE LOCATION: The two bodies were found in the vicinity of a shooting pit off 4615 Road and the 130 Spur in the Mt. Hood National Forest. The crime scene surrounding this shooting pit is now processed and cleared. 
CAUSE OF DEATH AND VICTIM IDs: Autopsies of the deceased by the State Medical Examiner now complete. The Medical Examiner determined that both victims died of homicidal violence.
The victims can now be identified as Stacy Jean Rickerd, 42, of Estacada and Jeremy David Merchant, 43, of Estacada.
TIPS STILL SOUGHT: Investigators continue to follow up on leads; anyone with information is urged to contact the Sheriff's Office Tip Line at 503-723-4949 or https://web3.clackamas.us/contact/tip.jsp -- please reference CCSO Case # 19-018794.
MORE INFORMATION ON DOG FOUND AT SCENE: More details on the dog discovered alive near the bodies: His name is "Talladega." Deputies and investigators devised a unique plan to safely capture Talladega when they first encountered him at the crime scene. Deputies flew the CSI team's four-prop drone nearby to distract the dog while slipping a catch-pole around the animal's neck. One deputy on-scene described him as a "sweet dog," and he appears to be unharmed. Talladega was initially transferred to Clackamas County Dog Services, and has since been placed with family members of the deceased. 
Photos of Talladega are linked above.
[END UPDATE]
__________
EARLIER (Monday, Aug. 12) -- Sheriff's Office investigating two suspicious deaths near Estacada; tips sought
Please reference CCSO Case # 19-018794
The Clackamas County Sheriff's Office is currently investigating two suspicious deaths near Estacada.
At 9:45 a.m. on August 12, 2019, Sheriff's Office deputies along with U.S. Forest Service law enforcement officers responded to a 911 call reporting the discovery of two bodies near Estacada, in the Mt. Hood National Forest.  Upon arrival, deputies found the bodies, an adult male and an adult female. A dog was also at the scene, alive, unhurt and near the bodies. The dog was safely corraled and placed in the care of Clackamas County Dog Services.
The Clackamas County Medical Examiner's Office, Clackamas County Sheriff's detectives and Crime Scene Investigators, Clackamas County Criminal Reconstruction and Forensic Technicians (CRAFT), and the Clackamas County District Attorney's Office also responded to the scene. Currently Sheriff's Office detectives and CSI technicians are currently processing the crime scene.
Identifications of the deceased and family notifications are pending at this writing. The names of the deceased and other investigative details cannot be released at this time.
The State Medical Examiner's Office will conduct autopsies of the bodies to determine the cause of death.
ADDITIONAL TIPS SOUGHT
The Sheriff's Office is seeking additional information in this case. Anyone with information is urged to contact the Sheriff's Office Tip Line — by phone at 503-723-4949 or by using the online email form at https://web3.clackamas.us/contact/tip.jsp . Please reference CCSO Case # 19-018794
[END]
Sgt. Marcus Mendoza
Clackamas County Sheriff's Office
Public Information Unit