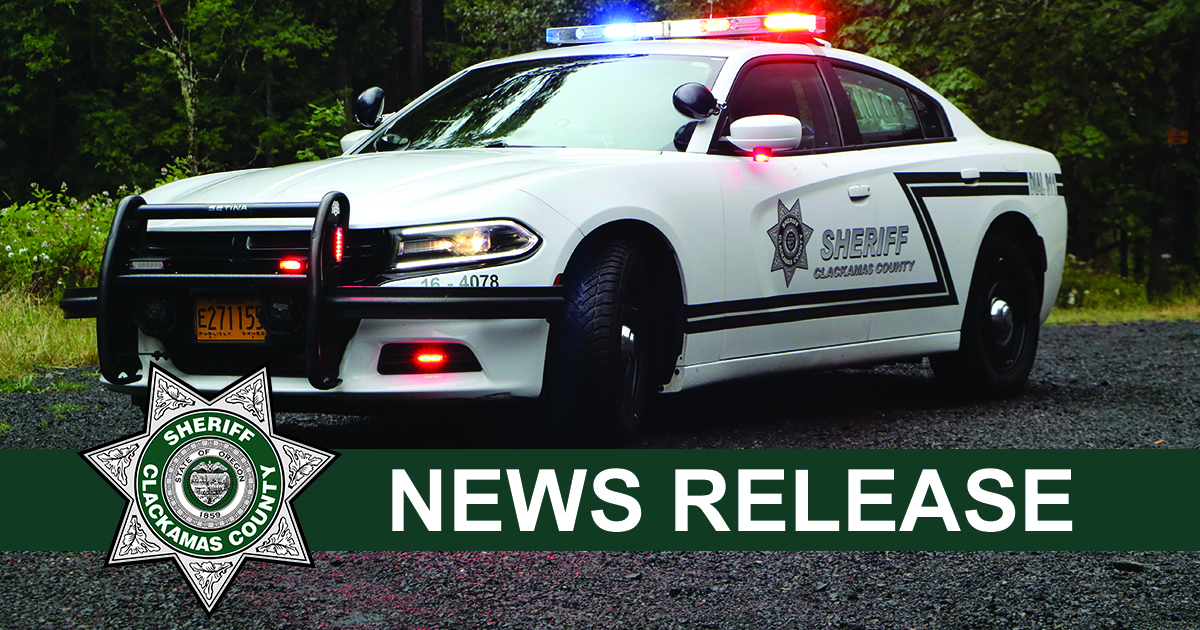 Please reference CCSO Case # 21-021312
A Clackamas County Sheriff's Office deputy made a bias-crime arrest Sunday after interrupting an assault in progress on 82nd Avenue. 
At approximately 1:30 p.m. on Sunday, Oct. 3, a Patrol deputy parked near 82nd Avenue and Luther Road saw a woman in the middle of the southbound lane of travel, near a bus stop. 
It quickly became apparent that the woman, 21, was attempting to flee an attacker. A man -- later identified by authorities as Raymond A. Buffalo-Keys, 27 -- was repeatedly punching the woman in the face and head. In attempting to escape the attacker, the woman now risked being struck by southbound traffic.
The deputy activated lights and sirens, did a U-turn, exited the patrol vehicle, and contacted the victim and her assailant, Mr. Buffalo-Keys, ending the assault. 
Buffalo-Keys said he didn't know the victim -- and said he had assaulted her because of her race. 
The victim refused medical attention at the scene, and was provided with a Bias Crime and Incidents card and a Crime Victims' Rights card. Raymond A. Buffalo-Keys was arrested and transported to Clackamas County Jail on charges including:
BIAS I - SIMPLE ASSAULT | 166.165
ASSAULT IV (MISD) | 163.160-1
BIAS II - DISORDERLY CONDUCT | 166.155
RECKLESSLY ENDANGERING | 163.195
INTERFERING W/PUBLIC TRANSPORTATION | 166.116
Buffalo-Keys also had multiple warrants for Failure to Appear out of Hood River County.
TIPS SOUGHT: Anyone with additional information on the Oct. 3 assault or Raymond Buffalo-Keys is urged to contact the Sheriff's Office Tip Line — by phone at 503-723-4949 or by using the online email form at https://www.clackamas.us/sheriff/tip . Please reference CCSO Case # 21-021312.
[END]
Deputy John Wildhaber
Clackamas County Sheriff's Office
Public Information Unit