About the Cadet Program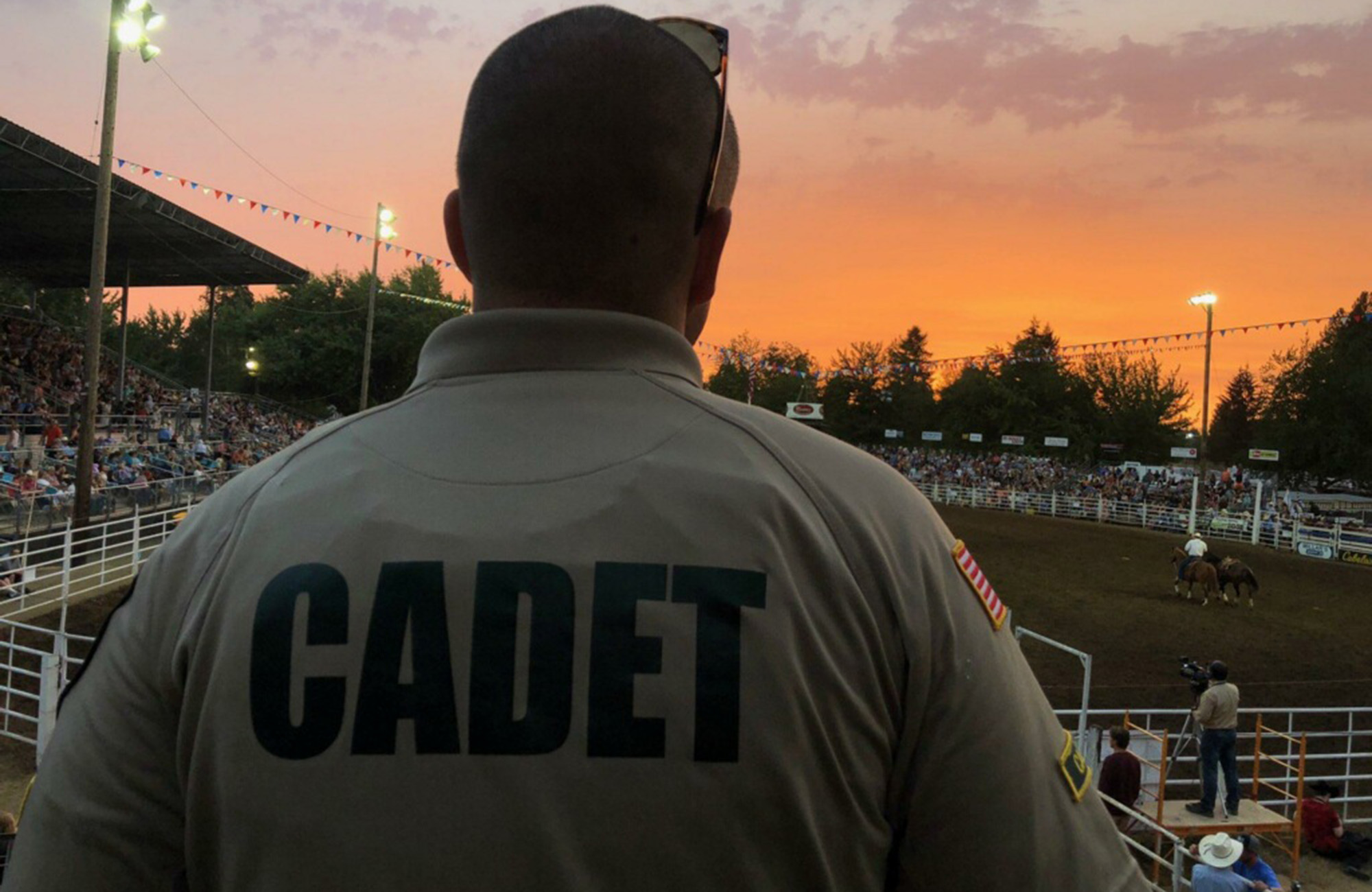 The Clackamas County Sheriff's Cadets program allows young people interested in law-enforcement careers to get a close-up look -- and first-hand experience -- at the Clackamas County Sheriff's Office.
Cadets learn about law enforcement by observing, assisting, and working at various community events. Their training is overseen by Sheriff's Office staffers.
For many Cadets, this is the beginning of a lifelong law-enforcement career. Many Cadets join the Sheriff's Reserve program when they turn 21, or apply for full time law-enforcement employment. Police agencies throughout Oregon look favorably on Cadet training -- and Cadets entering the law-enforcement program often find they're a little ahead of their non-Cadet counterparts.
Cadet members are not police officers, and have no peace-officer authority. They wear a department-specified uniform and required equipment (all maintained by the Cadet).
Sign Up Today!
Interested in volunteering as a Cadet and learning about law enforcement? please complete our volunteer application:
Email your completed application to ATaylor@clackamas.us -- we will contact you to confirm we received it.
Questions?
Have questions about our Cadet program? Please call the Clackamas County Sheriff's Office at 503-655-8218 and ask to speak with a Cadet advisor.
Eligibility Requirements
Applicants must have U.S. citizenship (except for those born outside the United States to American citizens and waiting to naturalize at age 21).
Applicants must be 15 years of age at the time of application -- and must resign their position on their 21st birthday.
Applicants must possess a high-school diploma or be enrolled in a high school or certified GED program -- and they must maintain a grade point average of 2.5 or higher.
Applicants must pass a multi-phase examination process -- including an oral interview given by the Post Chain of Command and Advisors and a complete criminal and driving record investigation done by the Clackamas County Sheriff's Office. Those who have any criminal convictions -- either by arrest or citation -- or a poor driving record will be disqualified from acceptance.
Bilingual individuals are encouraged to apply.