Our Forensic Imaging Unit comprises one full-time employee working with the Crime Scene Investigations Unit and Computer Forensics Unit. There are also four additional personnel in the department who are also graduates of the FBI's Digital Imaging and Video Recovery Team (DIVRT) training program.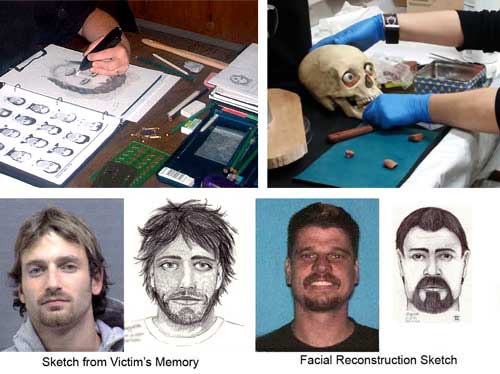 With the increasing prevalence and quality of video surveillance systems in businesses and homes, the ability to quickly obtain and share images of a suspect or a crime can make a major difference in bringing offenders to justice and working with the public to make Clackamas County a safer place.
Our Forensic Image Specialist provides a complete array of forensic imaging and art services not only to this department, but to other departments in Oregon and Washington. These services include:
Forensic Artist
Composite sketches from victim/witness memories
Cognitive interviews
Facial reconstruction from unidentified skulls
3-D (with clay)
2-D (sketching)
Post-mortem sketches
Post-mortem tattoo sketches
Expert witness
Forensic Video Analyst
Photoshop
Collects video evidence from surveillance systems
Capturing and clarifying still images from surveillance video
See sketch examples of Oregon cases.