Clackamas County Search & Rescue (CSAR) is a team of dedicated, highly skilled volunteer and law enforcement professionals working together for the safety of the community to locate and rescue missing or injured individuals in both urban and wilderness environments.
'Working Together, So Others May Live'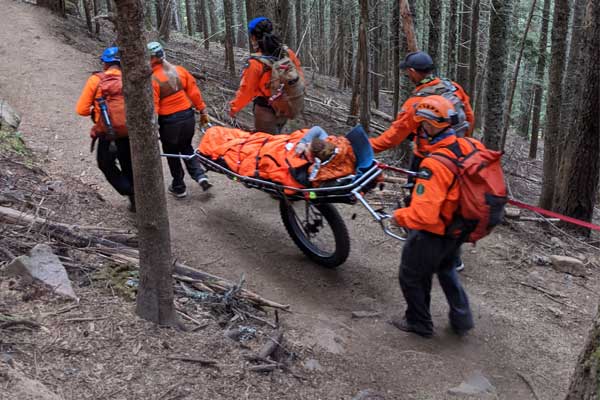 Make a tax-deductible donation through the Clackamas County Peace Officers' Benevolent Foundation.
Who We Are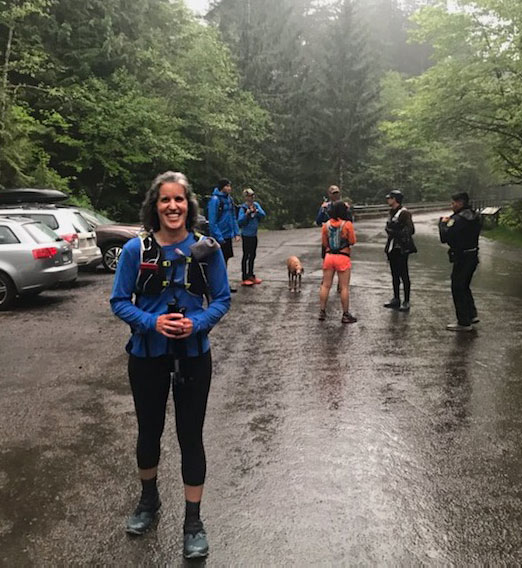 Formed in 2020, CSAR's core team is made up of experienced professionals with years of Search & Rescue (SAR) experience.
Collectively, they have executed thousands of successful SAR missions.
We are a division of the Clackamas County Sheriff's Office — working with other first responders and public safety organizations to locate, safeguard, and rescue both visitors and residents in urban, rural and wilderness environments.
All CSAR members are certified ground searchers. Many also serve on one or more specialty sub-units, including:
Incident Command
Canine SAR (Air Scent, Trailing and Human Remains Detection)
Trail Running Team (for rapid subject locating)
Technical Rope Rescue (TRR)
Mobile All-Terrain Vehicle operations (ATV)
Drone Operations
What We Do
CSAR members stand ready to deploy 24 hours a day, every day of the year.
We operate in all weather conditions, both day and night, anywhere we are needed. We answer the call in both wilderness and urban areas — wherever someone has become injured or gone missing, regardless of the cause.
We train monthly to maintain the required Oregon State Sheriffs' Association (OSSA) skillset proficiency standards. Members who also serve on special teams attend additional monthly trainings to maintain their specialty skillset.
CSAR also responds to assist Clackamas County with natural disaster relief, emergency coordination, mass evacuation, and aid delivery.

In the News
| | |
| --- | --- |
| Feb. 19, 2021 | Clackamas County, National Guard partner for winter-storm welfare checks |
| Jan. 22, 2021 | Timber crew finds skeletal remains southeast of Molalla |
| Nov. 18, 2020 | SAR mission to locate missing plane in Fish Creek area |
| Sept. 4, 2020 | Search-and-rescue teams locate man, daughter, dog lost 48 hours, stuck in ravine near Kinzel Lake; B-roll video available |
| Aug. 24, 2020 | Clackamas County SAR teams deploy to help runner who fell ill during 40-miler around Mt. Hood |
| July 27, 2020 | Sheriff's Office leads successful Sunday SAR mission to rescue two fallen climbers on Mt. Hood; one transported with injuries |
| July 7, 2020 | Second SAR mission of holiday weekend: Injured hiker, 52, rescued July 4 near Hood River |
| July 7, 2020 | Missing hiker, 72, rescued July 3 near Trillium Lake |
| June 27, 2020 | Sheriff's Office leads successful Saturday-morning rescue of fallen climber on Mt. Hood; climbing partner available for interviews; video available |
| June 24, 2020 | Sheriff's Office SAR, RAT Team, Trail Running Team respond to help dehydrated hikers in Salmon-Huckleberry Wilderness |
| June 16, 2020 | New Trail Running Rescue Team Formed to Help Search and Rescue |
| June 1, 2020 | Trail Running Team locates missing mountain biker during multi-team weekend SAR op in rough weather near Estacada |
| May 24, 2020 | SAR teams rescue another climber on Mt. Hood, this one injured by small avalanche; second Memorial Day weekend rescue in 23 hours |
| May 23, 2020 | SAR teams rescue subject with hypothermia lost on Mt. Hood |
| May 19, 2020 | New 'Trail Running Team' helps CCSO SAR in operation involving runners separated on Salmon River Trail |