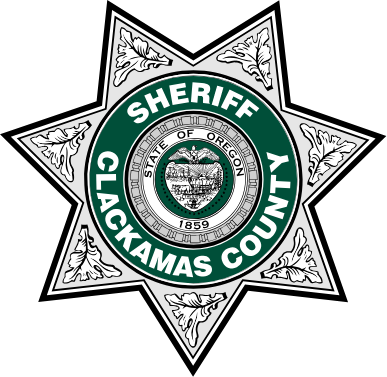 Call Activity Dashboards
Call Activity Dashboards display data related to public-initiated and deputy-initiated call activity. There is a separate dashboard for each of the Sheriff's Office's five service areas: unincorporated Clackamas County, Enhanced Law Enforcement District (ELED), and the Sheriff's Office contract cities of Estacada, Happy Valley, and Wilsonville. Call activity data is retrieved from TriTech Computer Aided Dispatch (CAD) software. The dashboard data is updated at the beginning of each month and the geographical boundaries are updated annually in July.
Description of Terms
Call Priority Levels: Classifications assigned by call takers or dispatchers to calls for police service based upon the call's seriousness, complexity, and potential to escalate.
           High Priority: Priority 1 and Priority 2
            Medium Priority: Priority 3 and Priority 4
            Low Priority: Priority 5, Priority 6, and Priority 7
Deputy-Initiated Calls: Calls originated by a deputy rather than a public request for service. These calls are typically proactive in nature and include traffic stops, premise checks, and follow-ups.
Public-Initiated Calls: Calls originated by a member of the public through the use of emergency or non-emergency lines.
Unincorporated Clackamas County: The areas of Clackamas County not governed by a local municipality. Clackamas County Sheriff's Office provides law enforcement services to these unincorporated areas.
Enhanced Law Enforcement District (ELED): The Clackamas County ELED was approved by voters in November 1994. The ELED provides an improved level of patrol services in the unincorporated area of Clackamas County within the Metropolitan Urban Growth Boundary.