The Sheriff's Office Marine Unit conducts hull inspections at the request of the Oregon State Marine Board to complete your registration process. The Marine Board will send you a letter requesting this inspection. Please bring the letter with you to your inspection.
The hull inspection ensures that the vessel information for your title and registration is correct. It does not tell you whether your boat is seaworthy or not.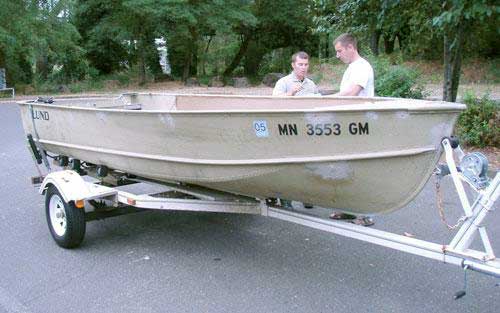 When is a hull inspection required?
A hull inspection is required when the Oregon State Marine Board has determined that the boat needs an inspection.
Possible reasons could include:
When a boat is previously registered from another state;
When a boat is homemade.
When there is a discrepancy between the HIN on the title and the HIN plate on the vessel.
Learn more on OSMB's webpage.
How do I get a hull inspection?
If you're a Clackamas County resident and the Oregon State Marine Board requires a HIN inspection, contact the Marine Unit by email to schedule an inspection. In your email, leave a message with name and phone number, and note that you are requesting a HIN Inspection.
The Marine Unit will return your message and schedule an inspection time.
Inspections are usually done at Clackamette Park near the boat ramp, or at Sportcraft Marina.