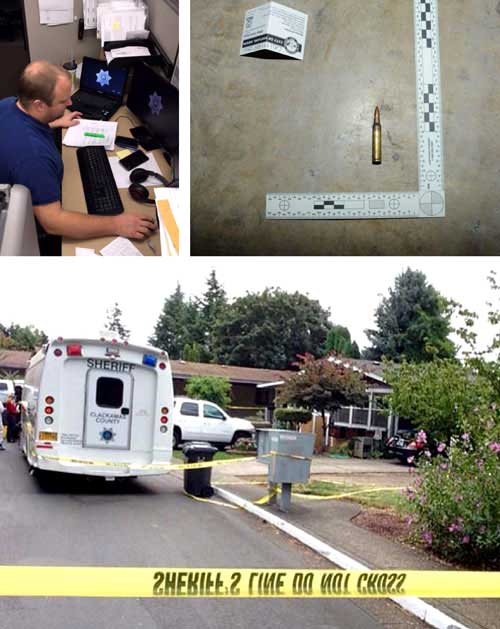 The Homicide and Violent Crimes Unit (HVCU) is a specialized unit that investigates violent crimes involving adults -- including homicides and suspicious deaths, missing persons, kidnappings, serious assaults, robberies, violent gang-related crime, officer-involved shootings and sexual assaults of victims over 18 years of age.
The HVCU is staffed by one Sergeant and seven Detectives.
HVCU detectives are on call 24 hours a day, 365 days a year to assist the Patrol division, other Detective units and outside agencies with investigations. The unit works closely with federal, state and local agencies to resolve cases as quickly as possible.
The Homicide and Violent Crimes Unit also participates in the Clackamas County Inter-agency Major Crimes Team, supervised by the Clackamas County District Attorney.
Other Ways To Help Us Solve Crimes