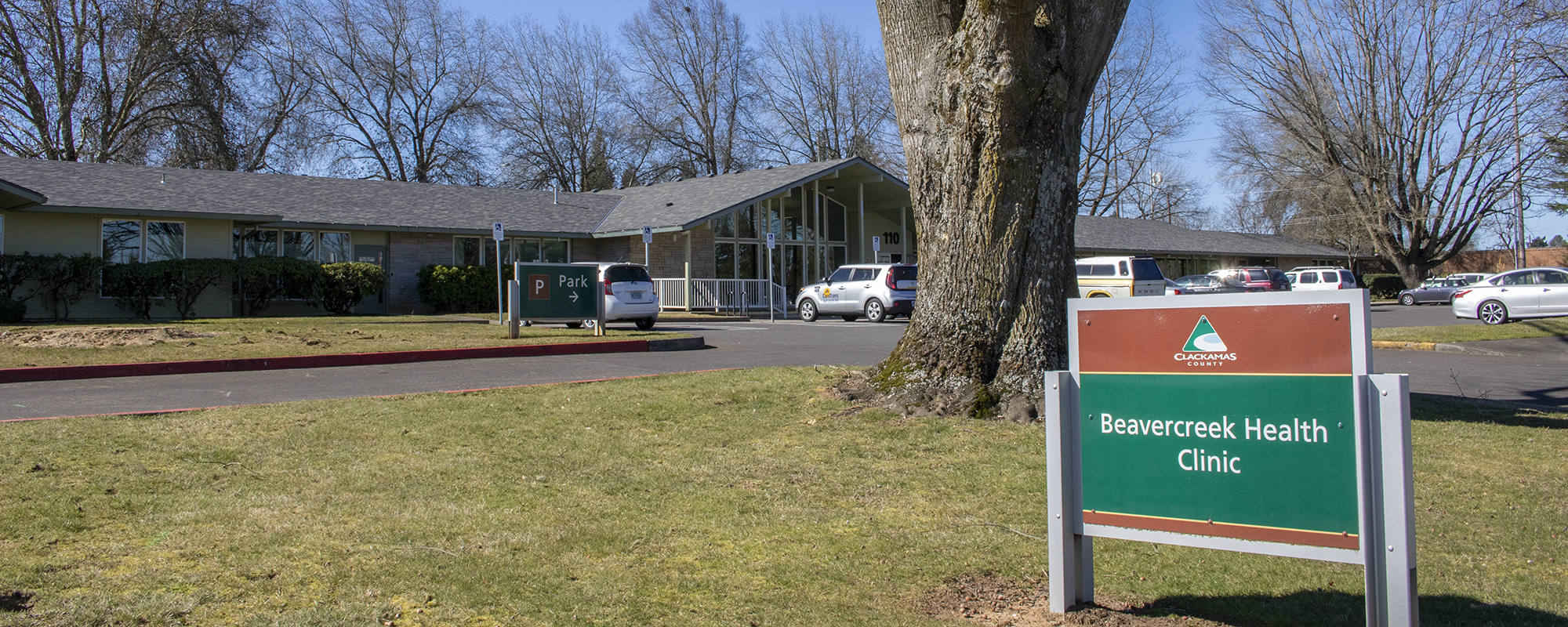 Accepting new patients!
Your health matters here! The Beavercreek Health Center offers a convenient all-in-one health center for individuals and families to access medical, dental, and mental health services! Clackamas Health Centers offers care on a sliding fee scale to eligible uninsured and underinsured people. No one is refused care due to an inability to pay.
Call 503-655-8471 to make an appointment today!
Medical Services
We provide quality health care at an affordable price for the entire family. Our skilled bilingual medical staff work with patients of all ages for anything from regular checkups and treatment of the common cold, to managing chronic conditions such as high blood pressure, diabetes, and more:
Basic care for all ages
Immunizations
Family Planning
Prenatal Care
Health Education
Mental and Emotional Services
STI Treatment
Dental Care
*Clackamas Health Centers will not provide narcotics for pain on the first visit.
Payment
We accept Oregon Health Plan (OHP)/Medicaid, Medicare, and many private plans. For those without insurance or who are underinsured, we offer services on a sliding scale based on income (proof of income required) with a fee of at least $20 to be paid for medical visits at the time of appointment.
Mental Health Services
Our Mental Health Specialist and Behavioral Health Consultant are onsite to provide outpatient counseling services for behavioral health. These services are provided to patients to assist in overcoming dependencies, adjusting to life, and making changes.
Payment
We accept all forms of insurance with mental health coverage. For those without mental health coverage, please contact Clackamas MHO at 503-742-5335.
Dental Services
Check-ups
Teeth Cleanings
Dental Sealants
Fillings
Tooth Removal
Urgent Dental Care
Payment
We accept OHP (CareOregon, Capitol, Moda-Plus (formerly ODS), Open Card), CAWEM (Standard and Plus), and Moda (formerly ODS) commercial dental insurance plans. For those without insurance or who are underinsured, we offer services on a sliding scale based on income (proof of income required) with a fee of at least $40 to be paid for dental visits at the time of appointment.
Providers
Dr. Selynn Edwards, DMD – Dental Director
Dr. Jeremy Huttner, DMD
Dr. Casey Norlin, DMD
Dr. Liuning Yu, DDS
Esther Rios, EPDH
Amy Tran, RDH
Office of Assistance for Cover Oregon
Our Oregon Health Plan eligibility staff members are conveniently located in our Beavercreek Health Center five days per week. We also have availability at our Sunnyside Health, Sandy Behavioral Health, and Hilltop Behavioral Health Centers. Patients and community members may come to our locations for assistance in application processing or information concerning the Oregon Health Plan benefits. We can provide referrals for those needing assistance with purchasing Federal Health Insurance through the Exchange.
For any questions, or to schedule an appointment, call 503-655-8471.
Se habla español.
Office Hours
Monday - Thursday 9 a.m. to 7 p.m.
Friday 9 a.m. to 5 p.m.
Providers
To best meet the needs of our patients, our staff is divided into patient care teams. Each care team, or "pod," works in partnership with the patient to strengthen his or her motivation for a commitment to change. The patient is at the center of the care team and is surrounded by the support of family, medical and dental providers, nurses, assistants, interpreters, and counselors, all working together to improve the health of the patient.