Oregon's love of food runs deep. The evidence is all around us—in restaurants, diners and cafes that use local, fresh ingredients and create the distinctive cuisine that Oregon is known for. But to show that we truly cherish food, we have a responsibility to stop wasting it!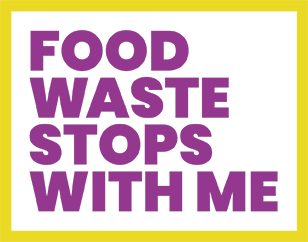 Reducing food waste protects Oregon's natural resources for future generations, and can help your bottom line. Join Food Waste Stops with Me and take action to reduce food waste.
We have free customizable tools, resources and support to help your business reduce food waste, donate edible food to people in need, and separate food scraps for compost.
I Want to Learn More About...
Why Reduce Food Waste?
Food is the single largest component of garbage in the Portland metropolitan region.
About 20% of the 1.3 million tons of trash generated per year is food scraps, and over half of those come from businesses.
Reducing food waste is one of the easiest and most effective ways to reduce the environmental impact of our food system and feed our communities. It also saves your business money, in purchasing and disposal costs.
See food waste reduction in action
Food Waste Stops with Me is a collaboration between city and county governments in the Portland area, Metro, Oregon Restaurant & Lodging Association, and Oregon's Department of Environmental Quality to support food-service businesses reduce food waste.