Senior Loneliness Line
We partnered with nonprofit Lines For Life to launch the Senior Loneliness Line, a 24/7 crisis line that will offer help to older adults and their loved ones in the county.
This free, confidential service is designed for adults 55 and older living in Clackamas County who may be isolated or lonely. Volunteers and staff are specially trained in working with older adults, and can provide ongoing support, connect you with resources or just listen.
Sometimes knowing there is someone who cares and wants to listen can be of great help. Call 503-200-1633 or visit their website.
Older Adults
We are proud to be part of Oregon's effort to invest in senior behavioral health. By investing in our older adults, we ensure that they will thrive in our community.
Today 15.4% of Oregonians are 65 years or older. By 2030, that number will increase to 20%, with the over 75 age group growing even faster.
Nationally, this trend impacts behavioral health in the following ways:
15-20% of older adults have depression, which if untreated leads to other health problems including negative change in memory, loss of interest in activities, isolated behavior, trouble sleeping, and more
Men aged 75 and older have the highest suicide rate
Up to 15% of older adults are at-risk drinkers
Up to 23% of older adults deal with prescription drug misuse
Effective collaboration, care coordination, and well-trained workers will ensure the health, safety, and independence of older adults
Clackamas County Writes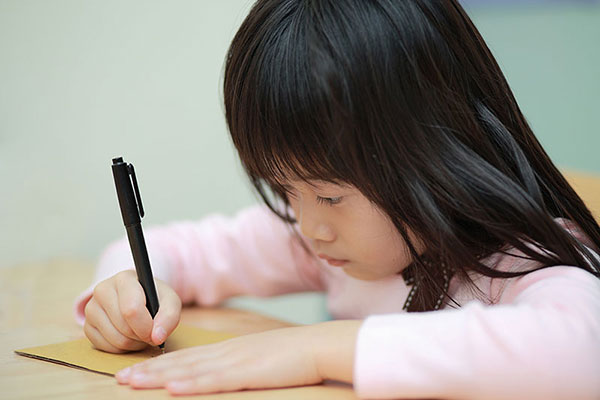 Community Connections Through Physical Distancing
While we are all feeling the impact of the pandemic, older adults are experiencing isolation and loneliness now more than ever as a result of COVID-19. You can help! Clackamas County has partnered with the Senior Loneliness Line and adult community centers on the Clackamas County Writes project. We're inviting the community, especially young people, to write letters and create artwork as a way of creating connection with older adults in this time of physical distancing. The Senior Loneliness Line or adult community centers will ensure your letter of artwork are distributed to a lonely or isolated older adult in our community.
Getting Started Instructions
Begin writing! Please write big and legibly. You can write about your favorite hobbies and interests, tell a story, draw a picture or ask beautiful questions. To make sure your letter is easy to read, feel free to print out our template. (Usar el modelo para la carta.)
Sign your letter with your first name and age only. Avoid personal information like your address or financial information.
Use a sponge to seal your envelope closed to avoid the spread of germs.
Send finished letters by mail or email. Below are the addresses of locations currently accepting letters.
Portland
Molalla
Milwaukie
"Clackamas County Writes"
Senior Loneliness Line c/o Bill Fitzpatrick
5100 SW Macadam Ave Ste 400
Portland, OR 97239
BillF@Linesforlife.org
"Clackamas County Writes"
Molalla Adult Center c/o Cecily Rose
315 Kennel Ave
Molalla, OR 97038
cecily@foothillsonline.com
"Clackamas County Writes"
Milwaukie Center c/o Linda Whitmore
5440 SE Kellogg Creek Dr
Milwaukie, OR 97222
LindaWhi@ncprd.com
How do I register my organization to receive letters?
Contact the Clackamas County OABHI Team at OABHI@clackamas.us to list your organization as a participating partner. You'll need to be prepared to screen the letters, removing them from the envelopes to keep the writers-personal information safe, and screening for personal or inappropriate information.
Learn how you can be the connection