Martha Schrader has served continuously as a Clackamas County Commissioner since January 2013 and was recently elected again in 2021. She previously served as a commissioner from 2003 to 2009 (and as Chair from 2005 to 2007). Martha represented Oregon's 20th District as state senator from 2009 to 2011.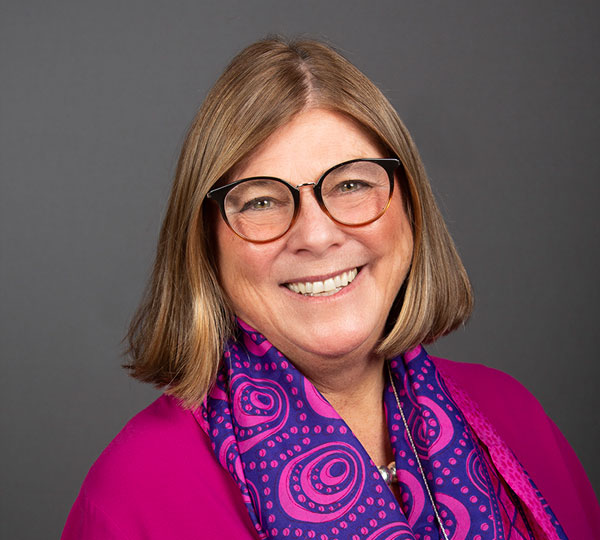 Priorities
Addressing regional housing needs by pursuing affordable housing capacity and tackling the ongoing homelessness problem
Supporting local business expansion and retention
Promoting economic development through reducing development barriers
Addressing childcare needs affecting providers, employers and families
Collaborating with local community colleges, businesses and other community partners to develop and strengthen the workforce
Committees and membership
Association of Oregon Counties (AOC)

Executive Committee, Immediate Past President
Board of Directors
Governance and Revenue Committee Co-Chair
Vice Chair of Community Solutions Advisory Committee
Legislative Committee Member

National Association of Oregon Counties (NACo)

Chair of Community Economic and Workforce Development Steering Committee
Member Services Committee Member
Large Urban County Caucus Member

Clackamas Workforce Partnership Ex-Offico Board Member
Greater Portland, Inc. Ex-Officio Board Member
County Advisory Boards & Committees as Determined
About Martha
Before entering office, Martha was an entomologist, a schoolteacher and a librarian. From 1982 until 2012, she owned and operated Three Rivers Farm in Canby, growing and selling local organic produce. She is the proud mother of five children and seven grandchildren. In her free time, Martha enjoys kayaking on the Clackamas River and around Willamette Falls. Martha holds a bachelor's degree from the College of Agriculture and Life Sciences at Cornell University, a master's degree in entomology from the University of Illinois and a master's degree in education from Portland State University. She is also a fellow with the American Leadership Forum. Bringing together her love of fresh food, farms and home cooking, Martha also has a cooking show on the Clackamas County Government Channel.