Martha Schrader has served continuously as a Clackamas County Commissioner since January 2013. She previously served as a commissioner from 2003 to 2009 (and as Chair from 2005 to 2007). Martha represented Oregon's 20th District as state senator from 2009 to 2011.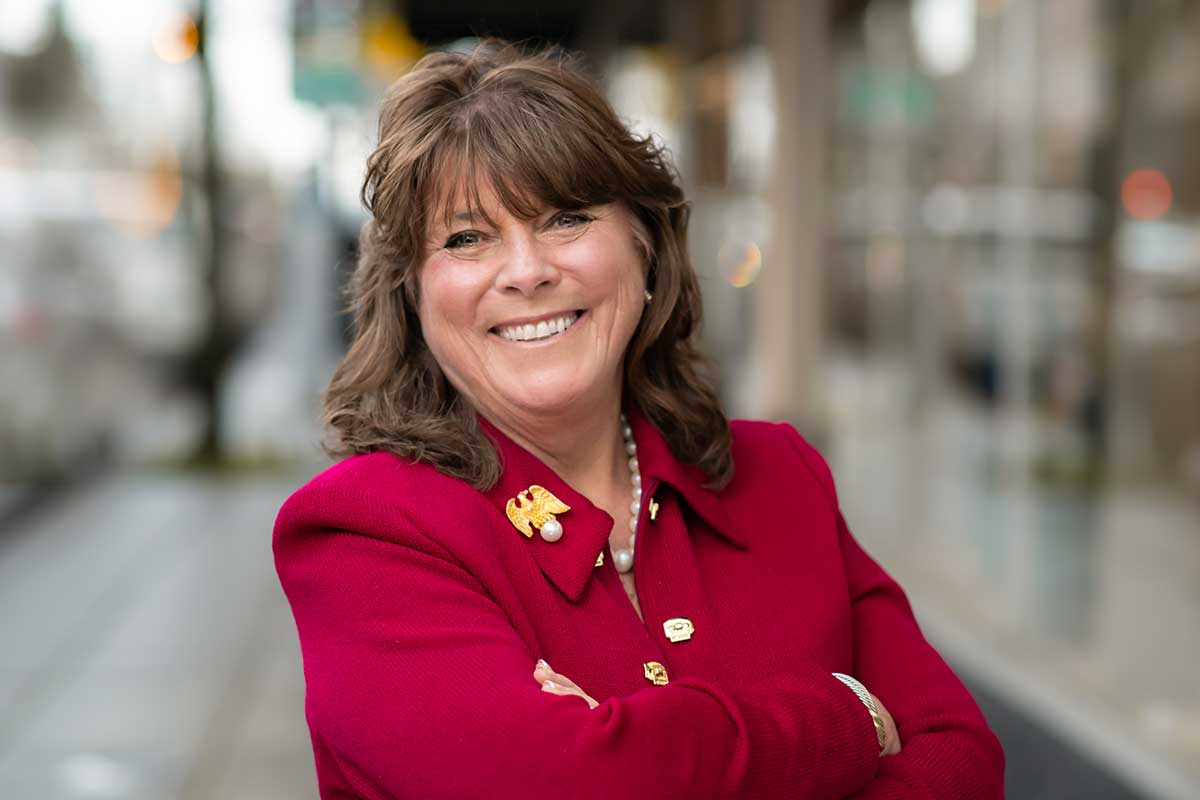 Priorities
Working to enhance the Willamette Falls area through her work on the Willamette Falls Legacy Project and Willamette Falls Locks State Commission
Promoting Clackamas County's international trade opportunities
Collaborating with Clackamas Community College to create a pipeline for youth into the workforce
Growing jobs and the economy through cross-laminated timber (CLT) technology
Supporting local business expansion and retention activities
Addressing regional housing needs by pursuing greater affordable housing capacity and tackling the ongoing homelessness problem
Committees and membership
About Martha
Before entering office, Martha was an entomologist, a schoolteacher and a librarian. From 1982 until 2012, she owned and operated Three Rivers Farm in Canby, growing and selling local organic produce. She is the proud mother of five children and three grandchildren.
In her free time, Martha enjoys kayaking on the Clackamas River and around Willamette Falls. Martha holds a bachelor's degree from the College of Agriculture and Life Sciences at Cornell University, a master's degree in entomology from the University of Illinois and a master's degree in education from Portland State University. She is also a fellow with the American Leadership Forum.
Bringing together her love of fresh food, farms and home cooking, Martha has a cooking show on the Clackamas County Government Channel called Cooking with the Commissioner.