Main Content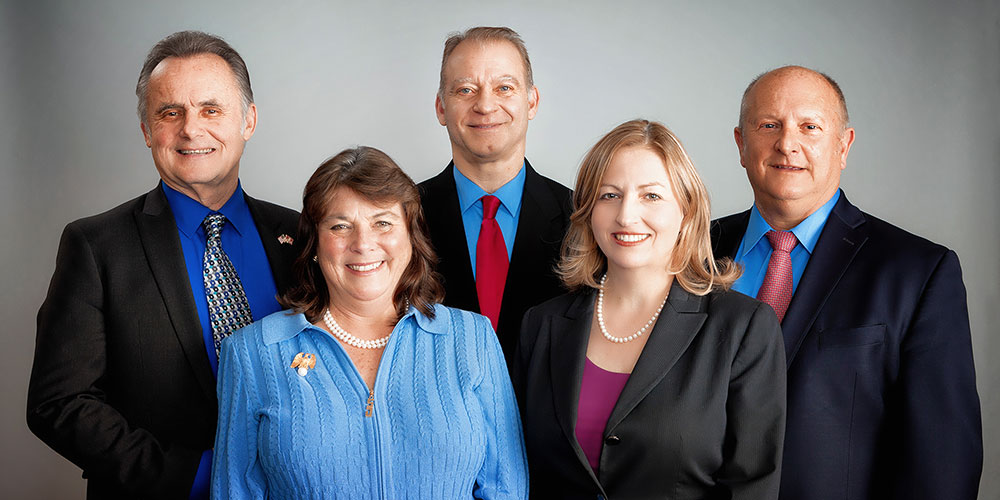 The Board of County Commissioners, or BCC, is made up of five county residents who are elected to four-year terms. Working together, the board is charged with taking action in the best interest of the county and its constituents.
Commissioners set county policies, establish departmental budgets, and have the right to send countywide measures to the ballot.
During a regular week, commissioners typically take action at Policy Sessions or the weekly Business Meeting. They also sporadically hold Land Use Hearings that effect public policy (not to be confused with meetings held by the Land Use Hearings Officer, and serve as the directors of several other separate boards for service districts.
The public is welcome to provide comment to the board at any Business Meeting on Thursdays.
Service District Boards
The five elected commissioners also serves as the governing body for other service districts/boards that are considered separate from the Board of County Commissioners (BCC). These other districts/boards are listed below.
The five commissioners typically meet as these boards at the regularly scheduled Business Meeting, but adjourn as the BCC and reconvene as the new board to do so. This is especially the case during Budget Hearings, and the reason why the general county budget is different than the all-purpose budget (which incorporates the service district budgets).
Enhanced Law Enforcement District
Oversees the level of Sheriff's patrols in urban Clackamas County. The district serves about 85,000 residents in the unincorporated areas of Clackamas County within the Urban Growth Boundary, as well as the city of Johnson City.
Housing Authority
A separate public corporation formed under ORS 456 to develop, own, & manage housing that is affordable to low income individuals.  This Board includes an additional citizen member who is a public housing resident or Section 8 Program participant as required by law.
Board of Health
Per Board Order No. 2018-98, the Board of County Commissioners are the governing body over the Local Public Health Administrator and over sees the County's public health activities.