Main Content
The Mission of the Treasurer's office is to actively invest, account for, manage, distribute and safeguard the County's cash assets.
The Clackamas County Treasurer is the Chief Investment Officer for the County. The Treasurer maintains bank accounts and accounts with the State Treasury Investment Pool and various banks. Funds are invested in accordance with the County's investment policy, assuring that adequate cash is available to meet the obligations of the County. Maintenance of all banking and investment custody agreements are performed by the Treasurer's office. This also includes maintenance of approximately 50 County and public trust accounts.
The Treasurer's office has responsibility for all the cash management activities of the County, including but not limited to:
reconciling functions for the 20 County bank accounts,
distribution of all property tax collected by the County Assessor to the over 100 different taxing districts within the County, and
payment card industry, data security standard (PCI DSS) compliance.
The Treasurer participates in the issuance of County debt instruments in accordance with the County debt policy, makes debt service payments and assists with arbitrage calculations. The Treasurer's office and the Finance office are separate departments.
The Treasurer is also the appointed Internal Audit Director and has responsibility for managing the internal audit function in Clackamas County and managing the County's fraud hotline.
Frequently Asked Questions
5081
No, all assessment and taxation questions should be addressed to the County Assessor, 503 655-8671.
5081
Information about tax-foreclosed property sales and surplus property auctions is available from Property Resources, 503-742-4384. Clackamas County does not sell mortgage foreclosed property.
Mortgage foreclosures are being sold by the assigned Trustee. If you have the property address call the Assessor's office, 503-655-8671, to get the property owner's name. To get information about any recorded documents regarding a possible Trust Deed Sale (you will need the property owner's name) call the Clerk's office, 503-655-8698.
5081
The Treasurer's office keeps no cash resources on hand. All cash is held by depository agencies in the form of checking and savings accounts, the State Treasurer in the form of Local Government Investment Pool shares, or in individual investment vehicles.
5081
Become An Authorized Broker For The County
Tax Distribution
In an effort to become more efficient and effective, the Treasurer's Office is posting tax distribution statements and the associated recap of transactions statements online. We have also developed an email list to email out notifications of when these statements are available online. In compliance with ORS 311.395 tax distributions are performed on the 10th business day of every month, except in November when distributions are performed more frequently.
If you have any questions, please do not hesitate to contact the Treasurer's Office.
Fiscal Year 2019-2020
Fiscal Year 2018-2019
June 2019 Special Letter to the Taxing Districts (Please read first)
About the Treasurer
Brian Nava was elected as Clackamas County's Treasurer in November of 2018. Brian brings over 15 years of government experience to the office. Prior to his election as County Treasurer, Brian was appointed as Clackamas County's first Internal Auditor in August 2015. Brian has also held various audit positions with the Oregon Secretary of State Audits Division from 2004 to 2015.
In 2004, after receiving his Bachelor of Science degree in Accounting and minors in Computer Science and Math from Linfield College, his wife and him settled in Canby. They now have a dog (Hulk) and two kids (a son and daughter), who both attend the public schools in Canby.
Brian is a member of:
Oregon City Rotary,
North Clackamas Chamber of Commerce,
Oregon Association of County Treasurers and Finance Officers (OACTFO),
Institute of Internal Auditors (IIA),
Oregon Association of Certified Fraud Examiners (OACFE),
Government Finance Officers Association (GFOA),
Equity, Diversity and Inclusion Council (EDIC),
Clackamas County Toastmasters,
Oregon Department of Education Audit Committee, and
The Association of Local Government Auditors (ALGA).
When Brian is not working or spending time with his family, Brian is a volunteer firefighter for the Canby Fire Department, where he has held positions as the Treasurer and Finance Manager for their Volunteer Association. Brian also referees high school basketball and umpires college softball.
Department Staff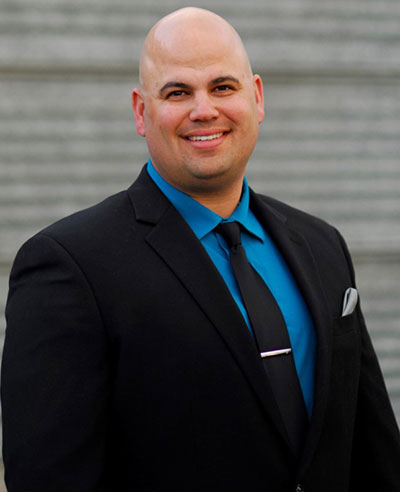 Brian Nava
Treasurer