Paul Savas was elected to the Clackamas County Commission in November 2010. He has been involved in local government and civic organizations for years, and brings experience as the owner of a small business in Clackamas County for over 25 years.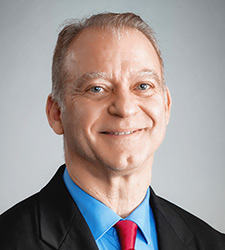 Priorities
Effectively and efficiently use taxpayer dollars to deliver vital services and leverage private sector investment that leads to job creation
Promote fiscal responsibility with decision-making that ensures future stability, protects investments in infrastructure, and limits debt
Promote a high quality of life through holistic land use and transportation planning, creating competitive business environments, maintaining strong stewardship of our natural resources, and supporting engaged communities
Build trust between government and the community with public involvement policies based on transparency and genuine public process
Provide a network of resources to help the most vulnerable citizens such as children, the elderly, and veterans, by partnering with volunteers, faith-based organizations, and non-profits
Committees and membership
Current
Co-Chair, Clackamas County Coordinating Committee (C4)
Joint Policy Advisory Committee on Transportation (JPACT)
Vice Chair, Region 1 ODOT Area Commission on Transportation (R1ACT)
Association of Oregon Counties (AOC) Transportation Committee
North Clackamas Parks and Recreation District (NCPRD) Advisory Board
Clackamas County Business Alliance (CCBA)
Oak Grove Community Council
Vice Chair, National Association of Counties (NACo) Transportation Steering Committee
Past
Oak Lodge Sanitary District Board, 2003–2011
Oak Lodge Water District Board, 2001–2005
North Clackamas County Water Commission, 2001–2005
Regional Water Providers Consortium, 2001–2005
Wastewater Solutions Task Force, 2008–2015
Metro Policy Advisory Committee (MPAC), 2005–2007
Chair, McLoughlin Area Plan Phase I Committee, 2005–2007
Jennings Lodge Community Planning Organization
About Paul
Paul saw first-hand the ability of local government to affect the daily lives of residents and business owners. As a resident of an unincorporated area of Clackamas County, he was concerned with a lack of effective public process for land use applications. That led to his involvement in several local governing boards and committees, where he used his personal experiences to ensure effective public engagement and decision making for all community members.
Value Pricing Advisory Committee
Join the discussion about tolling on Interstate 5 and Interstate 205 in the region. Paul is a member of the Value Pricing Advisory Committee, hosted by the Oregon Transportation Commission and Oregon Department of Transportation.