Main Content
Justice Court will be closed on Friday, July 3 in observance of Independence Day.
As of June 24, people in seven counties including Clackamas are now required by the state to wear face coverings in public to help slow the transmission of COVID-19. If you have a disability or medical condition that prevents you from wearing a face covering, contact the court and submit a Request for Exemption form for approval before your court date. Please contact the court if you need a form or have questions.
The courtroom is open for eviction first appearances, hearings and trials. If you have a court date set in your eviction case, you need to appear in court on the date and time set on your paperwork.
The courtroom is open for traffic and violation trials. If you have a trial date set, you need to appear in court on the date and time set on your trial date letter. If you have questions, call the court.
HOURS:
Monday through Friday from 8 a.m. to noon and 1 p.m. to 5 p.m.
Phone

503-794-3800


Telephones are off from noon to 1 p.m.
Email
justicecourtinfo@clackamas.us
Please make sure to include your
case number and contact information
Fax
503-794-3808
Mail
Justice Court
11750 SE 82nd AVE, #D
Happy Valley, OR 97086
You can make payments and enter a no contest plea online.
If you have a traffic trial or eviction appearance date set in 2020, the court may have moved your case to a later date. If you have not been contacted by the court, please call to confirm your next court date.
If an eviction case resolved by Stipulated Agreement and Order was set to be dismissed between April 1 and July 1, 2020 during the statewide moratorium on evictions, the court has set a new dismissal date that is 12 months from the date the Stipulated Agreement Order was entered by the court. Read the General Order.
Thank you for your cooperation.
The Justice Court hears violations, including traffic citations, small claims and evictions issued in Clackamas County
Entering The Court Building
What to expect when you come to your court appearance date.
Arrive early. You are required to pass through "airport" type screening and search at the main entry.
Weapons are strictly prohibited in the courtroom and the court facility.
Drugs, controlled substances, contraband or paraphernalia are not allowed in the court facility.
All electronic devices, including cellular phones, must be turned off.
Recording equipment and cameras are not allowed without advance permission of the judge.
No smoking, food, drink, or gum is allowed in the courtroom.
Suitable attire is required: Shoes, pants, shirts or similar attire must be worn. No shorts, tank tops, excessively soiled, damaged, or ill-fitting clothing is allowed in the courtroom.
Remove hats upon entering the courtroom.
Be polite and courteous to all court personnel and those around you.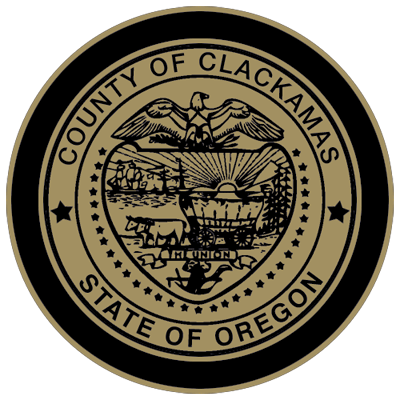 Weddings
The judge performs marriages most Fridays at 1:30 p.m. by appointment. Please call the court at 503-794-3800 to check availability and schedule your wedding. You will be required to provide the following on the day of your marriage:
A current Clackamas County Marriage License
Government issued photo ID
Two witnesses (the Court may be able to provide you with witnesses)
Minor In Possession of Alcohol or Marijuana