Visit our Closures page for the latest information about office closures.
We also encourage you to call before visiting any county office.
Office Closures
We are offering WIC service over the phone or video. Please call, text or email WIC if you need assistance. New clients are being accepted!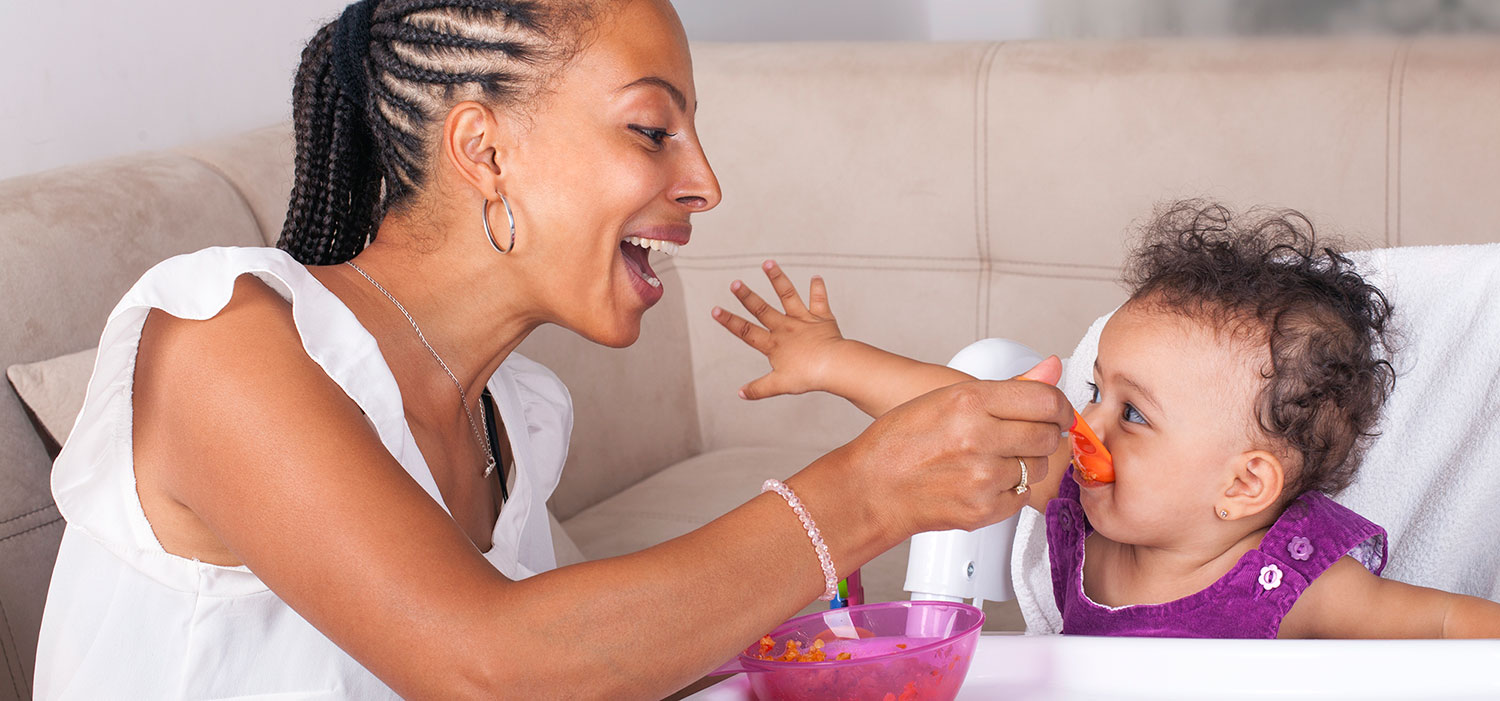 The Women, Infants, and Children (WIC) program provides nutritious food and health screenings, as well as nutrition education and breastfeeding support. WIC is for pregnant, postpartum and breastfeeding women, as well as infants and children ages 5 and younger who are in the care of parent, grandparent or guardian. Our goal is to help our community raise healthy kids.
WIC participants also receive food benefits on an eWIC card. These benefits are used to purchase healthy foods from WIC-authorized stores throughout Oregon. The eWIC card works like a debit card providing participants with confidentiality and ease while shopping.
Let us help you learn more about WIC for you or someone in need:
WIC Virtual Appointment
WIC Enrollment/Re-certification
For your WIC Enrollment or Re-certification video appointment, complete the following:
Email your proof of identity, address and gross income to wic@clackamas.us.

A picture of a proof of identity for (parent/legal guardian, infant/child/children).
A picture of a proof of address.
A picture of proof of income*
See income eligibility guidelines.
*Proof of income can be OHP cards, OHP approval letter, SNAP or TANF approval letter. See examples of what qualify as proofs.
WIC Forms
Read your Rights and Responsibilities form. Fill out and email the Participant Signature form to wic@clackamas.us.
What to expect during your video appointment
A WIC staff member will
Text you a link to connect the video call.
Ask for recent measurements for the WIC participant.
Talk about your family's health and diet needs.
Tell you about other programs in the community.
Provide benefits to buy WIC approved foods
Cita virtual de WIC
Cita para inscribirse en WIC o re-certificación de WIC
Para inscribirse a WIC o recertificación de WIC haga lo siguiente:
Envié sus comprobantes de identidad, dirección, e ingresos mensuales a wic@clackamas.us.

Incluya una foto de Identificación para: él bebé/niño(s)/niña(s) y el padre/madre/tutor legal
Incluya una foto de comprobante de domicilio.
Incluya una foto del comprobante de los ingresos (para ver las pautas de ingresos vea aquí.)
*Comprobante de ingresos puede ser las tarjetas de OHP, carta de cubertura de OHP, carta de aprobación de SNAP o TANF. Para ver ejemplos vea aqui.
Formularios de WIC
Lea la forma de sus derechos y responsabilidades y complete la forma firma del participante y envié a wic@clackamas.us.
Lo que debe esperar de su cita de WIC por video
El personal de WIC va:
Enviarle la conexión para la video llamada por texto.
Va preguntar por el peso y estatura reciente del participante de WIC.
Platicar de la salud y necesidades de nutrición de su familia.
Decirle de programas en la comunidad.
Proveer le beneficios para comprar comidas aprobadas por WIC.
Cómo hacer sus compras con su tarjeta de WIC
Online Nutrition Education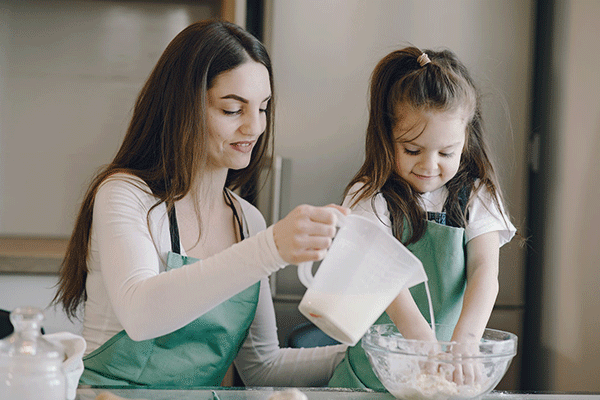 Check out this video to learn how to create your client account.
Let us know when you complete your lesson and we'll issue your next WIC benefits.
Email help@wichealth.org if you're having trouble accessing your account to complete your lesson.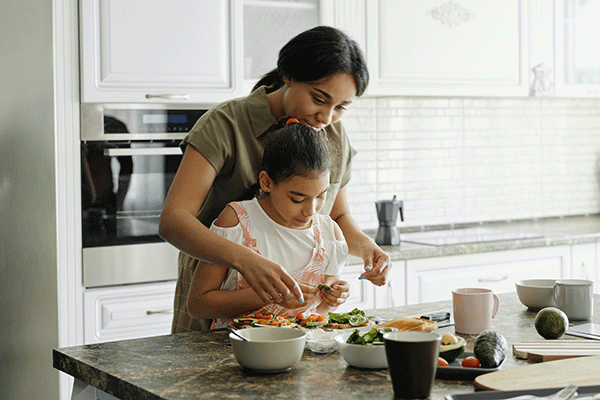 Healthy Smiles Program
Canceled until further notice.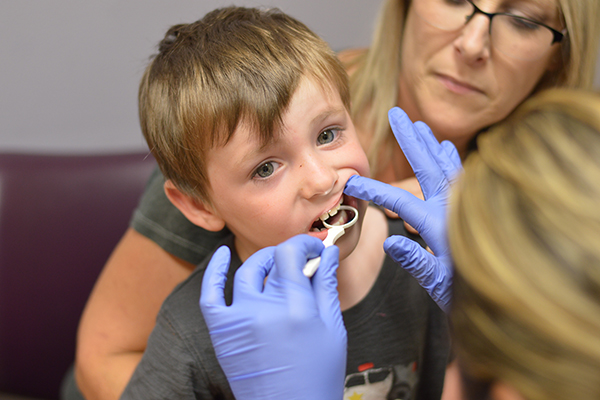 Healthy Smiles Program, offered at WIC, is a cavity prevention program for children ages 0-5 and pregnant women in Clackamas County. The program includes free oral health screenings, dental information and fluoride varnishes.
Untreated cavities can cause pain and infections that may lead to problems with eating, speaking, playing, and learning.
To schedule a Healthy Smiles dental screening call WIC at 503-655-8476 or email wic@clackamas.us.
En español
Cancelado hasta nuevo aviso.
El Programa Sonrisas Saludables se ofrece en WIC Sonrisas Saludables es un programa de prevención de caries para niños de edades 0-5 annos y mujeres embarazadas en el Condado de Clackamas. Ofrecemos, un chequeo dental gratis, información dental y el barniz de fluoruro.
Caries que no reciben tratamiento pueden causar dolor e infeccionesque pueden llevar a problemas del comer, habla, y jugar y aprendizaje.
Para programar una cita hable a WIC al 503-655-8476 o envié un correo electrónico a wic@clackamas.us.
Frequently Asked Questions about the WIC program
About Us
We help more than 6,867 women, infants and children through nutrition or breastfeeding education, referrals and healthy food. Participation in WIC results in lower rates of low birth-weight babies, fewer children at risk of anemia and less children above an ideal body weight for their age. The program also brings significant economic benefit, as participants spent more than $2.4 million in 2018 on healthy foods at local grocery stores and more than $45,000 paid to local farmers.
In accordance with Federal law and U.S. Department of Agriculture policy, this institution is prohibited from discriminating on the basis of race, color, national origin, sex, age or disability. To file a complaint of discrimination, write to USDA, Director, Office of Civil Rights, 1400 Independence Avenue SW, Washington, D.C. 20250-9410 or call 800-795-3272 (voice) or 202-720-6382 (TTY). USDA is an equal opportunity provider and employer.
*Standard msg&data rates may apply. Text STOP to opt-¬‐out. HELP for help. For end user privacy and terms and conditions of texting with 61222, go to: http://www.preventionpaystext.com/policies/
*Si opta por recibir las comunicaciones a través de mensajes de texto, podrían aplicarse tarifas estándar por mensaje y transmisión de datos. Envié la palabra STOP para no recibir mensajes. Envié la palabra HELP para ayuda. Para privacidades del usuario y los términos y condiciones de mensajes de texto con 61222, vea: http://www.preventionpaystext.com/policies/