COVID Vaccine Information
If you are pregnant, have recently given birth or might become pregnant in the future, the CDC strongly recommends you get a COVID-19 vaccine. Vaccines are safe, and they reduce your chances of getting severe COVID-19. Plus, the antibodies you make may offer protection for your baby!
County COVID vaccine page
Clackamas County Call Center: 503-655-8224
Questions Email: COVIDVaccine@clackamas.us

Our goal is to help our community raise healthy kids
We provide:
nutritious food
health screenings
nutrition education
breastfeeding support
Farmer's Market Checks
WIC participants can receive additional WIC benefits to purchase locally grown fresh fruits, vegetable and herbs at eligible farmers markets, farm stands and U-Picks. Text CCWIC to 61222, if you haven't received your Farmer's Market checks.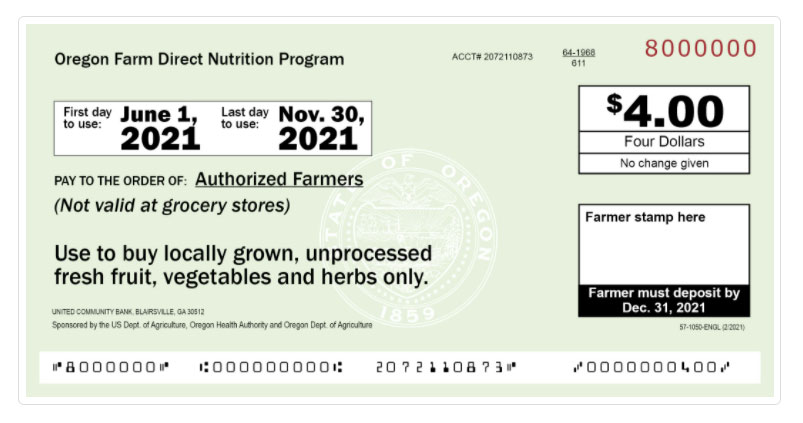 Don't forget to redeem your checks by November 30.
Check out the Oregon WIC page for more information on how to shop with your checks or use the search tool to find a Farm Stand or Farmers Market that accepts the checks.
Cupones para el Mercado de Granjeros
Los participantes de WIC pueden recibir beneficios adicionales para comprar frutas, verduras, y hierbas cultivadas localmente. Se pueden usar en mercados de granjeros, puestos de agricultores y U-Picks. Envié un texto CCWIC al 61222, si aún no ha recibido sus cupones para los mercados de granjeros.
Envíenos un texto si aún no ha recibido sus cupones para los mercados de granjeros.
No se le olvide usarlos antes del 30 de noviembre.
Vea la página de Oregón WIC para más información de cómo hacer compras con sus cupones o use esta página para buscar puestos de agricultores o mercados de granjeros que aceptan los cupones.
How to Qualify for WIC
To qualify for WIC you must:
Live in Oregon
Be a woman who is pregnant or has just given birth, an infant or a child under 5 years old
Meet income guidelines. If you are on OHP, SNAP or TANF, you automatically qualify for WIC.
Have a nutritional need or risk
Dads, guardians and foster parents can apply for WIC for their children.
You do not have to be a U.S. citizen to get WIC services.
What to expect during your video appointment
A WIC staff member will
Text you a link to connect the video call.
Ask for recent measurements for the WIC participant.
Talk about your family's health and diet needs.
Tell you about other programs in the community.
Provide benefits to buy WIC approved foods
Online nutrition education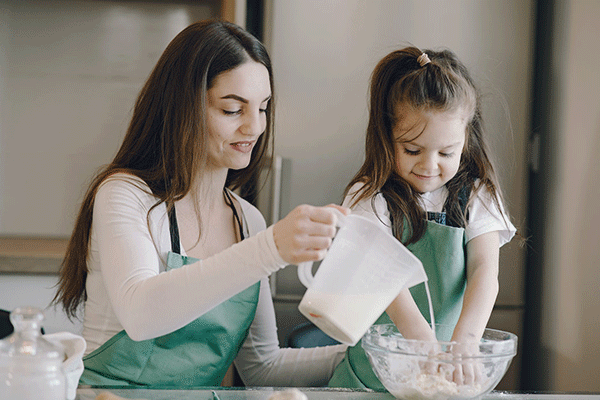 Healthy eating is a big part of our program. Complete your lessons online at wichealth.org. Let us know when you complete your lesson and we'll issue your next WIC benefits.
Healthy Smiles Program
Cancelled until further notice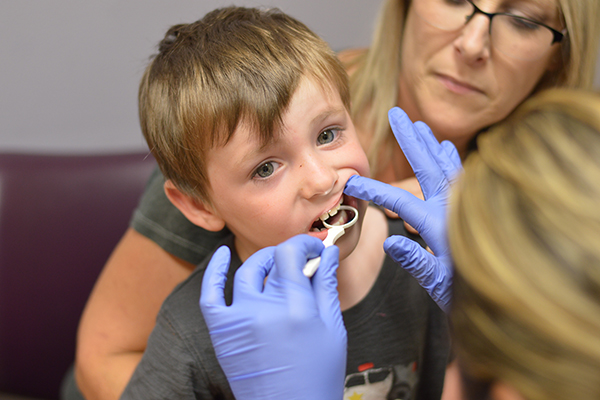 Healthy Smiles Program, offered at WIC, is a cavity prevention program for children ages 0-5 and pregnant women in Clackamas County. The program includes free oral health screenings, dental information and fluoride varnishes.
Untreated cavities can cause pain and infections that may lead to problems with eating, speaking, playing, and learning.
For information on Baby Dental Day Screenings at the Clackamas County Dental Clinics and more information about access to dental health care, email Ruth Mercado at rmercado@clackamas.us or Abigail Garrett agarrett@clackamas.us.
Frequently Asked Questions about the WIC program
About Us
We help more than 6,867 women, infants and children through nutrition or breastfeeding education, referrals and healthy food. Participation in WIC results in lower rates of low birth-weight babies, fewer children at risk of anemia and less children above an ideal body weight for their age.
In accordance with Federal law and U.S. Department of Agriculture policy, this institution is prohibited from discriminating on the basis of race, color, national origin, sex, age or disability. To file a complaint of discrimination, write to USDA, Director, Office of Civil Rights, 1400 Independence Avenue SW, Washington, D.C. 20250-9410 or call 800-795-3272 (voice) or 202-720-6382 (TTY). USDA is an equal opportunity provider and employer.
*Standard msg&data rates may apply. Text STOP to opt-¬‐out. HELP for help. For end user privacy and terms and conditions of texting with 61222, go to: http://www.preventionpaystext.com/policies/