Call 503-655-8585 to get connected with the service that fits your needs.
Clackamas Crisis and Support Line 24/7
The Clackamas Crisis and Support Line is a free and confidential telephone resource staffed by trained, caring individuals who can help callers work through a crisis, however big or small. We offer suicide screening and can help create a safety plan.
Even if there is no crisis, we will offer support, connection, information and education. Interpretation services are available for non-English speakers. This service is available anytime, day or night.
Call 503-655-8585
But if you're not in Clackamas County or don't have the number at hand, there's an easy-to-remember nationwide resource available, too: Dial 988 to reach the national Suicide and Crisis Lifeline.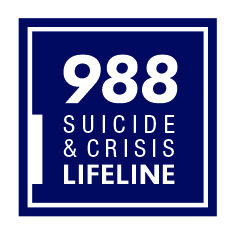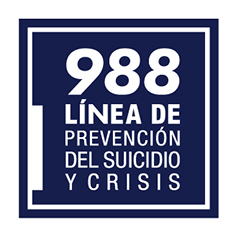 Clackamas Mental Health Center
Clackamas Mental Health Center is a walk-in center for people in urgent need of mental health care. Our services include brief counseling, safety screenings and referral to other resources. We also provide peer-delivered services, so people in need can get support from someone who has traveled similar roads of distress and has progressed in their own recovery. Our skilled staff includes trained mental health specialists, intensive case managers, peer support specialists, and a medical professional who work together to care for individuals and families in need.
To get started call 503-655-8585 or walk in to our clinic at 11211 SE 82nd Ave, Suite O, Happy Valley, OR 97086.
Open Monday-Friday, from 9 a.m. to 7 p.m.; closed Saturdays and Sundays. Holiday hours vary.
Telehealth option is available.
Mobile Crisis Response
We provide face-to-face therapeutic responses in public settings where a mental health crisis is occurring. This can be in an individual's home, at a school, in a business and even on a street corner. The goal of mobile crisis services is to help you or your loved one resolve the mental health crisis where you are, and to avoid unnecessary hospitalization, involuntary commitment and arrest or incarceration. These services are available anytime, day or night.
The Behavioral Health Unit is stationed at the Clackamas County Sheriff's Office. We respond primarily to Law Enforcement personnel who would like assistance with welfare checks or who encounter a person we believe may be experiencing a mental health emergency. BHU works with Peer Support Specialists. We are available every day from 8:30 a.m. to 7 p.m. BHU is available to support all law enforcement and emergency dispatch services within Clackamas County. While BHU can only be accessed by law enforcement, the Mobile Crisis Response Team provides the same services to the community.