Main Content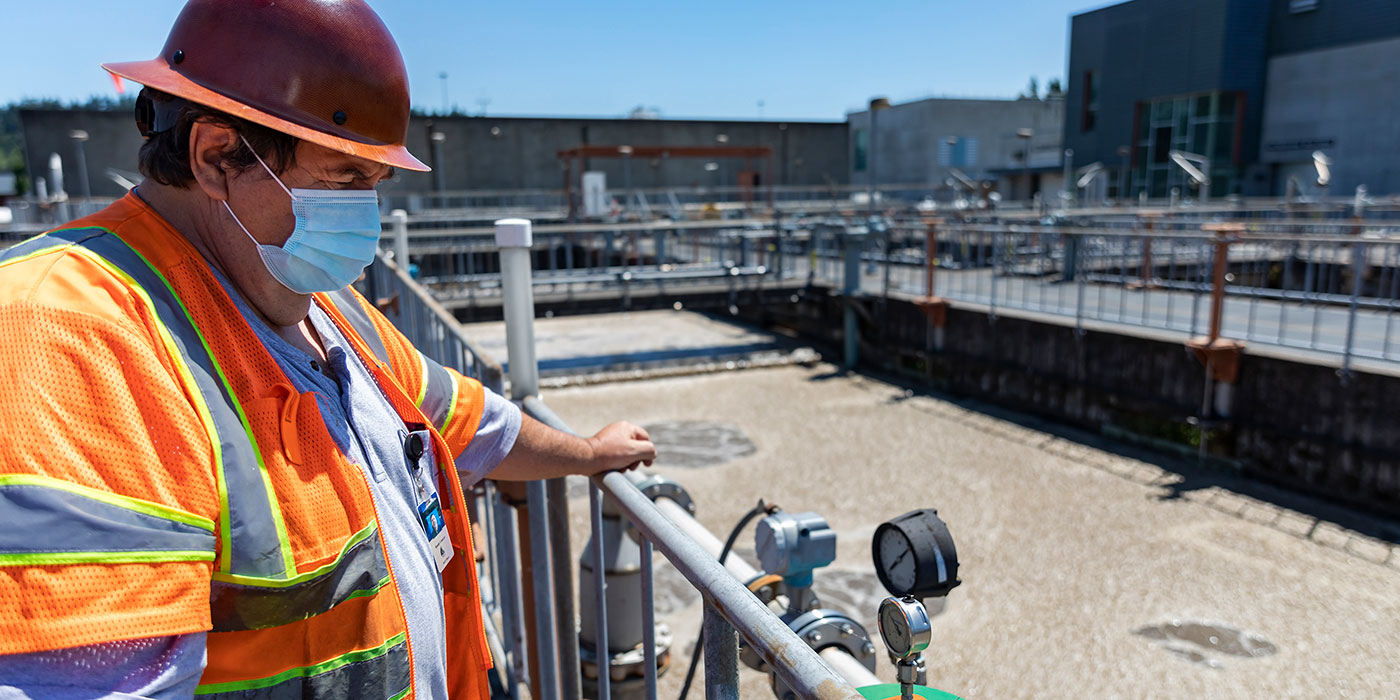 Meet the Expert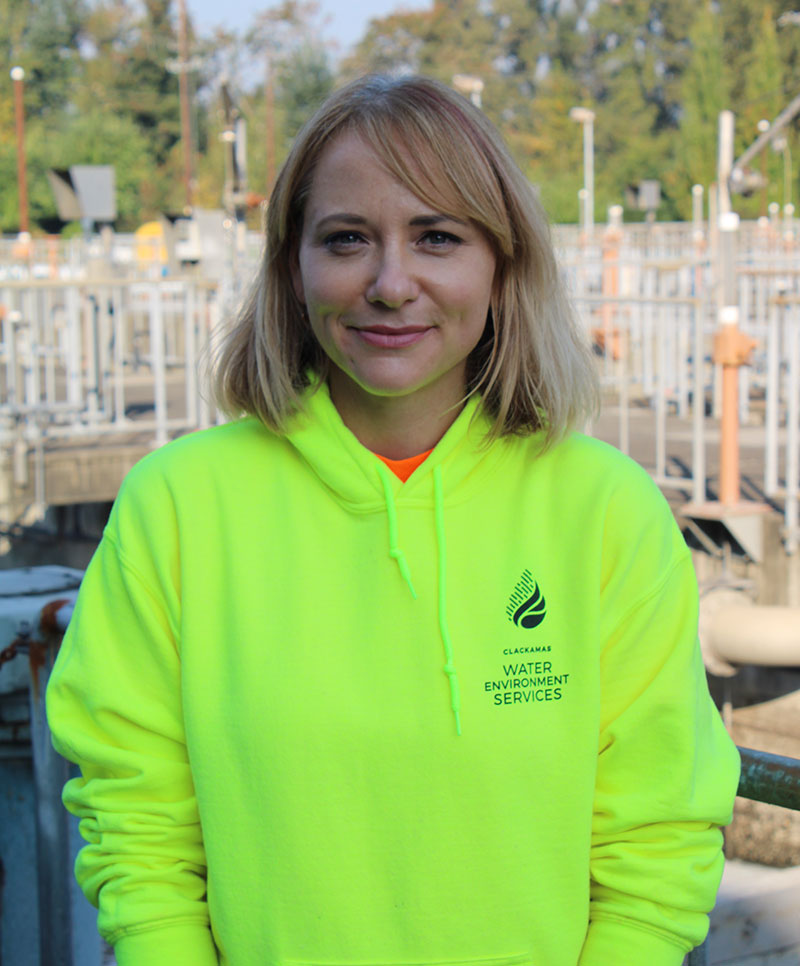 Victoria Mendez
Wastewater Operator
Clackamas Community College
WET program graduate
"During the pandemic, I found myself unemployed as a 44-year-old single mom with a high school diploma and a laboratory background. I would see lab job postings requiring a WET certification and discovered Clackamas Community College's Water and Environmental Technology (WET) Program, which prepares students for water industry jobs. A year later, I'm a proud graduate and a wastewater operator at WES!
Being part of something so essential, like protecting our community and environment fills me with pride. Millions of gallons of water come in dirty every day and we make it beautiful and safe again. It really is magical!"
Nationally recognized for its innovative approaches to protecting public health and the environment, Clackamas Water Environment Services (WES) features a wide array of professionals with diverse skill sets, training, and educational experiences.
If you are considering a career in the water industry, there are many different paths to get there. At WES, employees work in a variety of roles to serve customers 24/7, including:
Civil Engineer ― Performs crucial planning, design, and construction of sewer and stormwater facilities. Requires a degree in engineering and registration as a professional engineer in the state of Oregon.
Collection System Line Crew ― Cleans, inspects, and maintains pipes that convey wastewater to our treatment plants. A high school diploma and Oregon Wastewater Collection System Certification are required.
Laboratory Analyst ― WES analysts perform 30,000 analyses per year on samples to check water health during the wastewater treatment process. Typically requires a degree in microbiology or chemistry.
Source Control Specialist ― Reviews and issues industrial wastewater permits, reviews pretreatment activities with industrial users, and performs monitoring and sampling of industrial discharges, septage and storm/surface water. High school diploma and wastewater experience are required.
Surface Water Technician ― Inspects, maintains, and repairs storm drainage lines, catch basins, and related structures, and also assist in planning, design, and construction of surface water management systems. No specific education is required.
Wastewater Operator ― Ensures treatment facilities and systems are fully operational. A high school diploma and certification is required.
Wastewater Mechanic ― Repairs and maintains equipment at wastewater treatment facilities. No specific education is required.
The team also includes experts in leadership, finance, customer service, mapping, IT and more.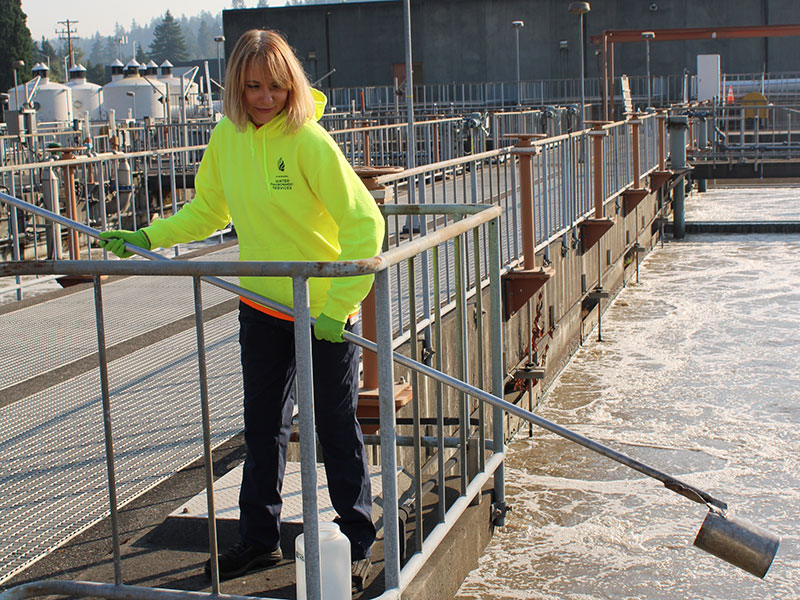 Taking samples from the aeration basin