Main Content
Job title: Senior Deputy District Attorney
How long you have worked in the DA's office: My first day was Jan. 4, 2010. I still vividly remember walking into the courthouse for my first day as a prosecutor.
If someone doesn't know you and asks what you do for work on a day-to-day basis, you'd describe it by saying the following: My official role is as the supervisor of the Family Support Unit in the District Attorney's office. Much of my work involves managing and supporting a team that collects nearly $20 million dollars per year in court ordered child support for families in Clackamas County. I am also involved in prosecuting homicide cases and work closely with law enforcement and victims to successfully homicide cases from the investigation stage all the way through the various phases of prosecution.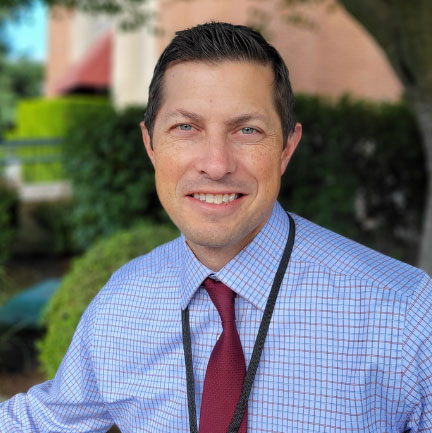 How your work makes county residents safer: In the 13+ years I have been a prosecutor, I have successfully prosecuted some extremely violent and dangerous offenders; child rapists, murderers, and serious drug traffickers. While those cases themselves were valuable in protecting the public at large, they often had the biggest affect in protecting vulnerable victims in desperate need of protection. But beyond the basics of those case, during my time in the office I have worked to support our efforts to be transparent and collaborative with our community partners with the goal of gaining the trust of the public whom we serve. By prosecuting the tough cases, working with transparency and integrity, and building the trust of the public, we make our community safer.
The accomplishment by you that you're most proud of since working in the DA's office: So many individual cases come to mind, but I am most proud of the relationships I have built with my colleagues and community partners over the years that have made so many successful outcomes possible.
Something you wish more people know about the Clackamas County DA's office: I am honored to work with such an amazing group of people dedicated to the common goal of safeguarding justice in Clackamas County.
Can you tell us something about yourself most people wouldn't know? I can juggle, I once lived in American Samoa, and in college I was a member of the University of Washington crew team.