Getting a COVID-19 vaccination is a safer, more dependable way to build immunity to COVID-19
COVID-19 vaccination causes a more predictable immune response than infection with the virus that causes COVID-19. Getting a COVID-19 vaccine gives most people a high level of protection against COVID-19 and can provide added protection for people who already had COVID-19. One study showed that, for people who already had COVID-19, those who do not get vaccinated after their recovery are more than two times as likely to get COVID-19 again than those who get fully vaccinated after their recovery.
While COVID-19 vaccines were developed rapidly, all steps were taken to make sure they are safe
Approach to Development
Scientists have been working for many years to develop vaccines against viruses like the one that causes COVID-19. This knowledge helped speed up the initial development of the current COVID-19 vaccines.
Clinical Trials
All vaccines in the United States must go through three phases of clinical trials to make sure they are safe and effective. During the development of COVID-19 vaccines, phases overlapped to speed up the process, but all phases were completed. T he pharmaceutical industry was only able to do this because the Trump administration ensured upfront funding to address a global pandemic emergency. So, while the vaccine is now "free," it was purchased upfront by taxpayer money.
Authorization or Approval
Before vaccines are available to people, the U.S. Food and Drug Administration (FDA) assesses the findings from clinical trials. FDA determined that three COVID-19 vaccines met FDA's safety and effectiveness standards and granted those vaccines Emergency Use Authorizations (EUAs). This allowed the vaccines to be quickly distributed to control the pandemic. FDA has now granted full approval for Pfizer-BioNTech (COMIRNATY) COVID-19 vaccine for people ages 5 years and older and for Moderna (Spikevax ) COVID-19 vaccine for people ages 18 years and older. (Also, full approval relates to time needed to assess long term efficacy, not safety. The vaccines were proven safe prior to the EUA approval.)
Manufacturing and Distribution
The U.S. government has invested substantial resources to rapidly develop, manufacture and distribute COVID-19 vaccines in response to the timely need to address the growing pandemic as quickly as possible. This allowed vaccine distribution to begin as soon as FDA authorized each vaccine.
Tracking Safety Using Vaccine Monitoring Systems
COVID-19 vaccine safety monitoring has been the most intense and comprehensive in U.S. history. Hundreds of millions of people in the United States have received COVID-19 vaccines. Through several monitoring systems, CDC and FDA continue to provide updated information on the safety of these vaccines. (It is important to know that anyone can report events to VAERS, even if it is not clear whether a vaccine caused the problem. Because of this, VAERS data alone cannot determine if the reported adverse event was caused by a COVID-19 vaccination, but reports can (and have) flag potential safety concerns that need further formal evaluation. Data from VAERS reports should always be interpreted with these limitations in mind.)
Nearly all the ingredients in COVID-19 vaccines are also ingredients in many foods
COVID-19 vaccines give instructions to cells in your body to create an immune response. This response helps protect you from getting sick with COVID-19 in the future. After the body produces an immune response, it discards all the vaccine ingredients just as it would discard any information that cells no longer need. This process is a part of normal body functioning.
COVID-19 vaccines do NOT contain ingredients like preservatives, tissues (like aborted fetal cells), antibiotics, food proteins, medicines, latex or metals. Learn more about what ingredients are and are not in Pfizer-BioNTech and Moderna COVID-19 vaccines.
COVID-19 vaccines do not change your DNA in any way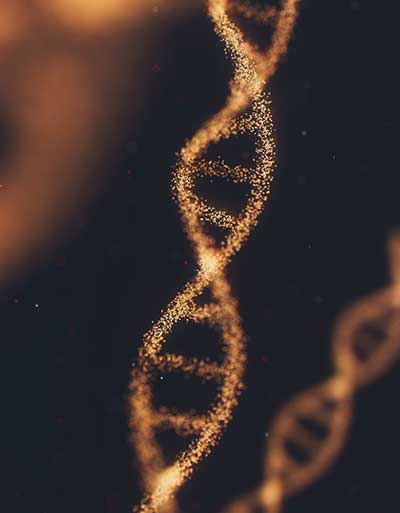 The genetic material delivered by mRNA vaccines never enters the nucleus of your cells, which is where your DNA is kept. The vaccines do use your body's machinery to translate DNA but does nothing that affects your DNA or your offspring's DNA. They do not affect fertility or change DNA of a fetus if vaccinated during pregnancy. Learn more about how COVID-19 vaccines work.
COVID vaccines do not carry any microchips or other tracking devices
COVID vaccines are administered with 25- to 22-gauge needles, which have internal diameters between about 0.26 and 0.41 millimeters. Meanwhile, a chip with 5G functionality is a little smaller than a penny. The smallest radio-frequency identification, or RFID chip, is indeed small enough at 0.125 millimeters. But they only function when attached to a coil antenna that makes the single-chip system about the size of a grain of rice, which would require a syringe about 13 times larger than the one used to inject the vaccine.
Aside from the problems of size and administration, the COVID vaccines are injected at least an inch into dense muscle, far deeper than chips that go just under the skin. Scientists report that if such chips were as deep as vaccines are injected, one could not even communicate with the chips with a phone or even a door-mounted reader.
Companies are tracking and selling your data, just not via vaccines. "We can find out just as much from you just by having your cell phone in your pocket, or just as much from you just going to the store and buying a coffee these days," said Rachel Moran, an online conspiracy researcher at the University of Washington. "So we have lots of different technologies to track people and their data. And hopefully we'll have a more robust legal system so we know those systems better, but we definitely don't need to put a microchip in people's arms."
Side effects are common but are safer than the effects of the disease
Additionally, they are usually short-lived and reflect the power of your immune system, not causing any harm.
COVID-19 vaccines teach our immune systems how to recognize and fight the virus that causes COVID-19. Sometimes this process can cause symptoms, such as fever, headache, and muscle aches. These symptoms are normal and are signs that the body is building protection against the virus that causes COVID-19.
Serious side effects that could cause a long-term health problem are extremely unusual following any vaccination, including COVID-19 vaccination. The benefits of COVID-19 vaccination outweigh the known and potential risks.
Vaccine Clinics
Walk-ins available at clinics, while vaccine supplies last, and within 30 minutes of the closing time of the clinic. Masks are required in all clinics.
To schedule an appointment time at any of the below clinics, register online using the links below.
Boosters are approved for anyone 18 and over (5+ for Pfizer), and mix and match is available at clinics.
Individuals who completed a Pfizer or Moderna primary series are advised to receive a Pfizer or Moderna booster dose 5 months after their second dose.
Individuals who received a Johnson & Johnson primary dose are advised to receive a Pfizer or Moderna booster dose 2 months after completing their primary series.
Pfizer/Comirnaty Pediatric Vaccine for kids ages 5 to 11 is available to schedule vaccine appointments at regular clinics. If you don't see "Pfizer Pediatric Vaccine" as an option on the scheduler then the appointments are all full for that clinic, but walk-ins are still available, while pediatric vaccine supplies last.
Second COVID-19 boosters are available for adults older than age 50. This CDC chart might be helpful in deciding whether or not to get a second booster.
Special accommodations are available for people with sensory needs and/or physical, mental or intellectual disabilities. Options include home vaccinations or small clinic settings that are less stimulating and overwhelming. Email covidvaccine@clackamas.us for more information or to schedule an appointment.
Vaccine Clinics by City
Visit our clinics at Clackamas Town Center map, on the second floor next to Lens Crafters. Open Wednesday-Saturday 11 a.m. – 7 p.m.
Walk-ins available
Clackamas Town Center
Pfizer/
Comirnaty
Moderna
Every Wednesday

5+

18+

Every Thursday

5+

18+

Every Friday

5+

18+

Every Saturday

5+

18+
View other clinics by city:
What's The Ideal Time Between Doses?
The CDC now recommends that some people, especially males ages 12–39, wait up to eight weeks between the first and second doses of a Moderna or Pfizer primary vaccine series. Recent studies have demonstrated the benefits of longer intervals between doses. Extending the interval between the first two doses to 8 weeks resulted in increased antibody and cellular responses in neutralizing the virus, which may substantially reduce the risk of COVID-19 breakthrough infection.
Previous guidance stated that first and second doses should be separated by 3 weeks for the Pfizer-BioNTech vaccine and 4 weeks for the Moderna vaccine. The 3- or 4-week interval is still recommended for people who are moderately or severely immunocompromised, adults aged 65 years or older and others who need rapid protection due to increased concern about community transmission or risk of severe disease.
While the absolute risk for myocarditis following vaccination remains extremely small, a longer wait between doses may further reduce the risk of myocarditis, following vaccination. These recommendations are similar to the ones made by Canadian health authorities. It is important to remember that the risk of myocarditis from contracting the virus is much greater than any risk of it from the vaccine.
The Vaccine and Pregnancy
If you are pregnant, have recently given birth or might become pregnant in the future, the CDC strongly recommends you get a COVID-19 vaccine. Vaccines are safe, and they reduce your chances of getting severe COVID-19. Plus, the antibodies you make may offer protection for your baby!
Bring Vaccines to Your Business
Businesses in Clackamas County can request an onsite COVID Vaccine Clinic for employees.
Frequently Asked Questions
Clackamas County and our local vaccination partners are administering the vaccine to those 5 and older. Only the Pfizer COVID-19 vaccine can be administered to 5- to 17-year-olds. Parental or guardian consent is required for 5- to 14-year-olds.
International Vaccine Series Completion
If you were vaccinated outside the United States, you might need additional vaccinations for optimal protection. Check the recommended steps: